TRON News
Will Tron (TRX) Continue to Outweigh the Bear Pressure?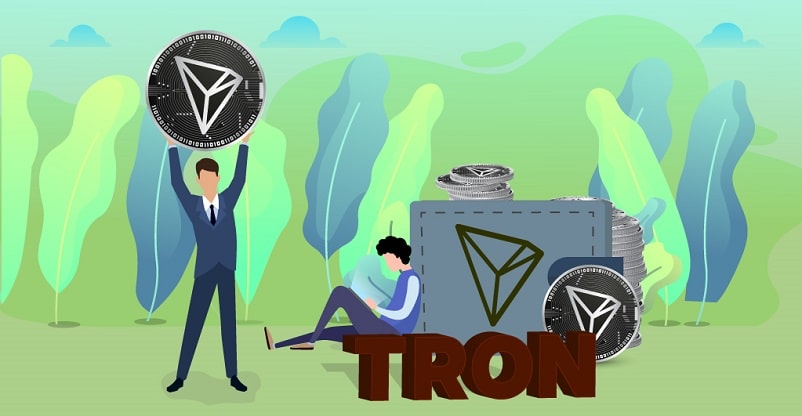 Tron price has been going through regular spells of upward and downward price fluctuations in the current crypto market volatility. The price has been under great pressure from the bears over the past seven days but still has managed to recover every single time with the price oscillating in the range between $0.0129 – $0.138.
Tron Price Analysis
The price of TRX coin has seen a lot of price fluctuations over the last week. The price was at a low of $0.01299 on December 27. It managed to take an upward trend and reach a high of $0.01364 on December 28, showing an upward rally of 4.95%. With the volatility continuing in the market, the price of the Tron coin went down to $0.01328 on the next day. This downturn did not deter the price of TRX coin from surging in the upward direction and the coin to have a rally at $0.01386 on December 30. Due to the bearish pressure, the price once again went below the baseline at $0.013124 on December 31. Still, the Tron price showed a slight recovery to the tune of 1.70% on January 01, 2020, at $0.01334.  With the bearish volatility still being strong, the price of TRX coin has still managed to be today at $0.013314.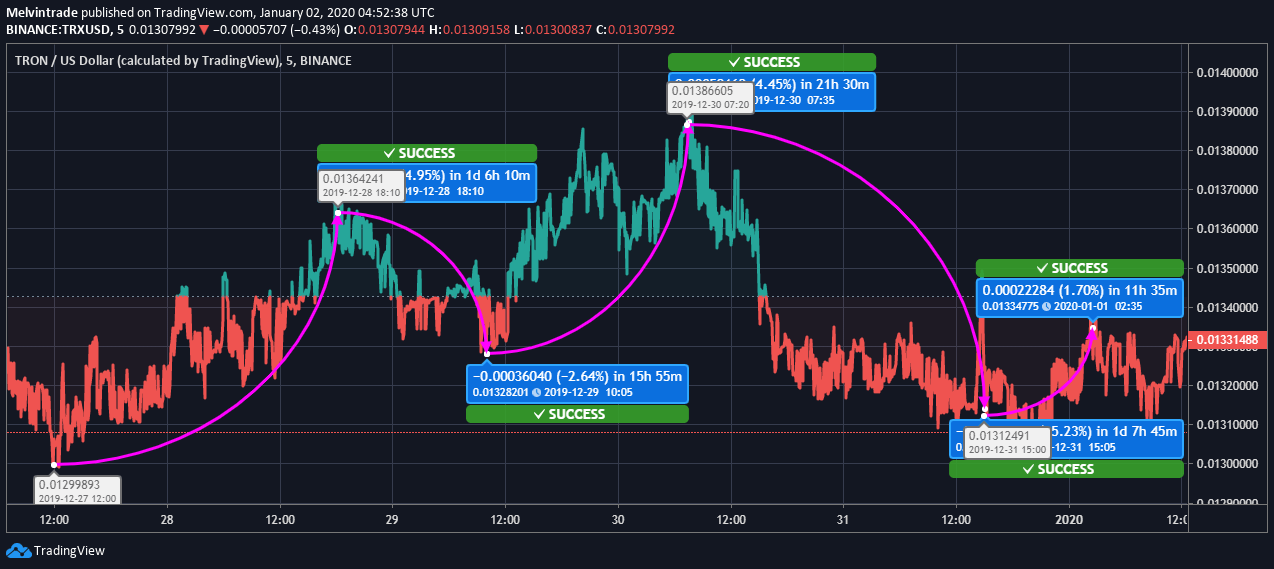 TRX price seems to be carrying on its legacy to get back at the bears with full stride. Even though the bears weigh heavily on the price, the coin has managed to surprise the community by bouncing back over the past seven days. Analysts expect TRX to prove its mettle in the days to come and come out of the bear pressure during the year.
Investors should have some more patience as now the coin is trying to move towards a stable momentum, which is expected to continue during the year. Day traders can continue to trade by studying the crypto market volatility and having a careful trading attitude.