Best Bitcoin Wallet of 2023

Bitcoins have emerged as one of the best alternatives for the government-backed currencies. Cryptocurrency has opened a new avenue for investments with profitable opportunities. It is very important to choose your Bitcoin wallet carefully and use good practices in order to protect your money. So one should be careful enough to invest as much as one can afford to lose. To move forward in the crypto market, the knowledge of the following best Bitcoin wallets should help you: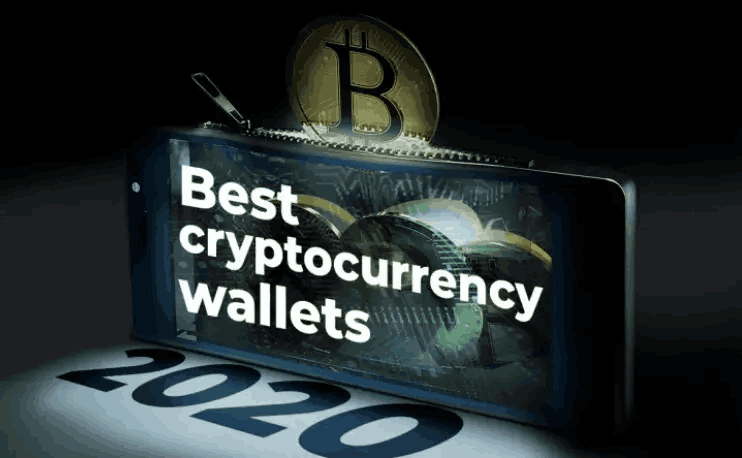 What is a Bitcoin wallet?
A Bitcoin wallet is just like a bank account as it stores, secures and allows you to send and receive Bitcoins. It stores your public and private keys that are used to send and receive money and the private key is what actually gives you access to your account.
The wallets allow you to interact with the Blockchain. Bitcoin wallet programs are available for mobile phones and desktops. The main reason why users prefer to use their own wallet is to lessen counterparty risk.
Bitcoin wallet requires a personal address like you have in emails and also a password for protection. You should keep it private while not sharing it with anyone.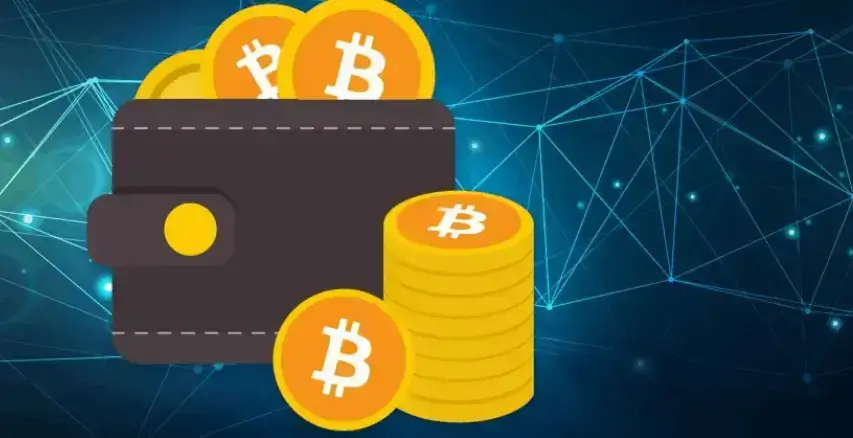 What is a Private Key?
A private key is a password to your Bitcoin wallet that is made of a long string of numbers and letters. The key allows you to send Bitcoins to another destination with security.
The process is as follows:
Download a wallet program to your mobile phone or laptop.
This program then creates a key which is private.
A Bitcoin address is created by running any mathematical algorithm on your key.
Bitcoin wallet's main function is to create, store and use the key.
Why is a Bitcoin Wallet Required?
Technically, digital currencies cannot be stored anywhere since they do not have a physical form. Instead, it is the private keys, which access a users public BTC address and exchange signatures, that should be safeguarded. It is the recipient's public key and the sender's private key that make a BTC exchange possible. Best Bitcoin wallets are available in various forms and vary in terms of accessibility, security, and convenience, and are developed to cater to the unique needs of different people.
Types of Wallets:
Custodial and Non-Custodial Wallets
The non-custodial wallet is completely under your full control, which means you are the sole owner of their key and it is simple to use. The custodial wallet is like today's bank account. It's a place where you can store the Bitcoins but the company supplying it holds the key to Bitcoins. It can be risky in case the company goes fraudulent. But some people still choose custodial wallets as they prefer someone else to manage their funds.
There are two main types of Bitcoin wallets – cold wallets and hot wallets.
A cold wallet refers to any kind of storage wallet which can be in the form of a physical device. The wallet is more secure as it is offline and thus, it avoids hacking attempts. Examples: Hardware wallets, paper wallets, and brain wallets. Cold storage wallets are non-custodial.
Hardware wallets are cold storage devices that are held offline. It adds an extra security layer because it generates a key which is private on the device itself and is protected against regular computer malware. They come in the form of physical devices like a flash drive that can connect to your computer and you can secure them further by entering a password to unlock them.
There are various types of hardware wallets; you can use them on any computer. To send Bitcoins to someone's hardware wallet, you should have your hardware wallet connected to a computer and to use some sort of software or web page that allows full control over the cryptocurrency wallet. These wallets are secured and convenient but costly.
Why is using Hardware Wallets the best option?
As you already know, hardware wallets are considered as one of the best ways to store digital assets; it is very easy to make transactions with a hardware wallet when it is plugged into the computer.
Hardware wallets are very hard to hack; besides a person needs to physically steal the device and to break the pass code which is not likely. Hardware wallets use two-factor authentication of the device in the computer, with the additional security of keeping the device 100% offline all the time.
Moreover, hardware wallets come with the feature of the ability to back up the funds with a recovery phase, which is one of the reasons why hardware wallet are good cryptocurrency storage devices. We can simply say that hardware wallets are safe for storing cryptocurrency.
Best Hardware Wallets
It's a hardware wallet that is designed with increased security. The cryptocurrency wallet is in the form of a physical device that gets connected to your computer. When the device is connected, you can send Bitcoins. Ledger offers different products like Ledger Nano S and the Ledger Nano X.
Ledger Nano S offers security at an affordable price. Nano S has a built-in organic LED screen, which puts it roughly in the same league as Trezor and KeepKey. With the Organic LED display, you can double-check and confirm each transaction with a single tap of a button. You can connect this hardware wallet to your computer using a USB cable, choose a Pin Code, backup your recovery phase, and install the ledger app and start sending and receiving payments.
 It is a highly secured cryptocurrency wallet with a friendly interface along with compatibility with desktop wallets. The Trezor hardware wallet works with multiple currencies. TREZOR offers products like The TREZOR One and TREZOR Model T with a touch screen.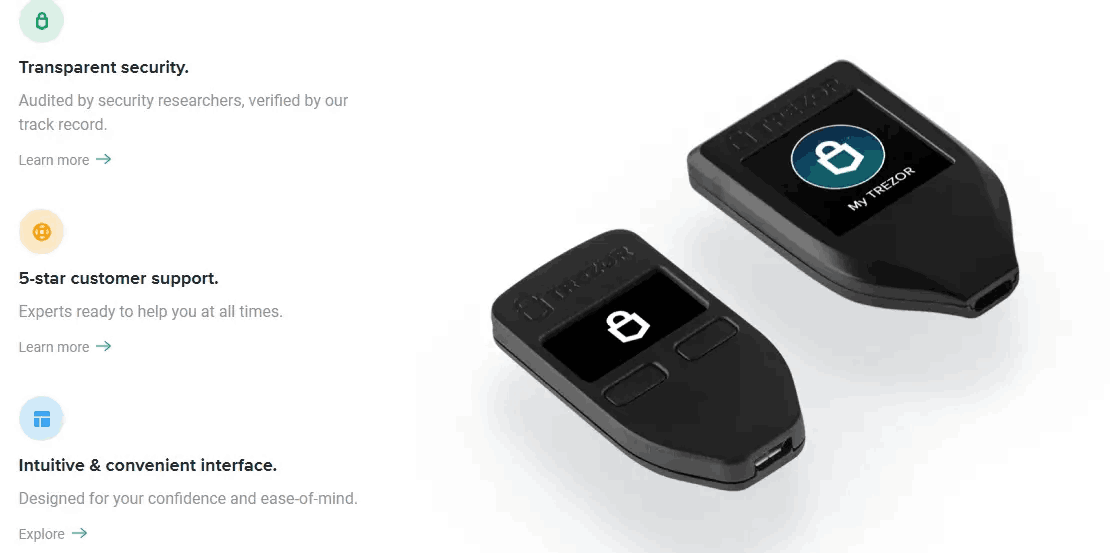 This device is a plug-and-play hardware wallet that lets you send, receive and store major coins at maximum security. It supports Bitcoins, Litecoin, and ERC20 tokens.
 This is a famous hardware wallet that has an exclusive and smooth design which makes it one of the most admired best Bitcoin wallets. It also supports a variety of different coins.
Paper wallets are pieces of paper with private keys written on them. Paper wallet can easily be destroyed so you need to create more copies. The private key from your paper wallet will then be required to get into some form of digital Bitcoin wallet.
Back in the early days, security was even harder than it is now. Brain wallets were one of the first storage devices used for digital currencies. A brain wallet is created from a user picking a passphrase, which is hashed to generate your key and then used to create the public address that you use to receive Bitcoin. Brain wallets are unsafe as passphrase can be guessed and so the funds can get stolen.
A Hot wallet refers to any kind of online storage wallet. Hot wallets are the best wallets that are wallets installed on a computer connected to the internet or a wallet installed on your mobile phone connected to the internet. Hot wallets are quite famous but less secure as they allow open access through the internet.
Software Wallets
Software wallets are hot wallets that require you to download a software client onto your desktop, laptop or mobile device to create and use a Bitcoin wallet.
Desktop wallets are hot wallets that store your key (private) on your computer. Bitcoins are safe as long as the computer is safe. But, we should keep in mind that desktop wallets that are connected to the internet are also exposed to hackers.
Electrum is a software wallet that supports Bitcoins only. It is available for Windows, Mac OS X, Linux, and Android. Electrum offers flexibility and you can quickly store your coins here. But if the computer is damaged or is hacked then your coins are lost. The app also supports the recovery process. Electrum offers a variety of features like RBF and SegWit support. One of the electrum's core features is its integration with the major hardware wallets, such as TREZOR, KeepKey, and LedgerNano S.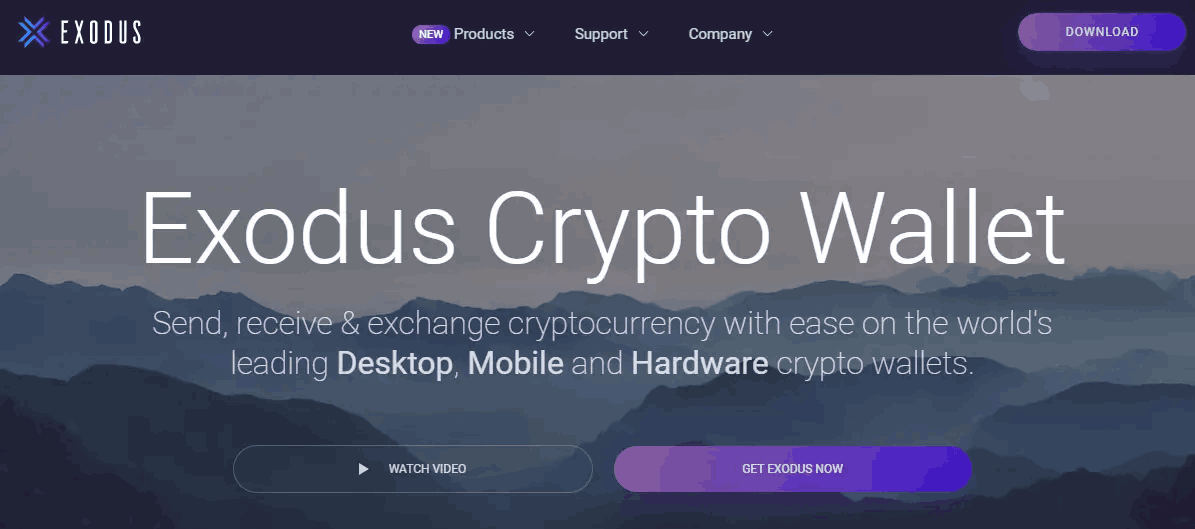 Exodus is the best software desktop wallet that has a user-friendly design, beautiful looking charts as well as personalization features. It is a one and only desktop wallet that can turn your digital currencies into a portfolio with graphs and charts. It offers a user-friendly interface . Exodus can be used in Windows, mac, linux operating systems. Along with storage, you can also exchange coins through the app with Shapeshift exchange integration. Exodus offers high-level security with the key encryption. Here, you don't have to set up an account, so your currency and wallet are only for you. Exodus supports the following currencies:
Bitcoin, Ethereum, Litecoin, Dogecoin, Dash, and Golem, Augur, Decred, EOS, Aragon, Gnosis, OmiseGO, Qtum, Basic attention Token, Civic, Salt, Bitcoin Cash and more. One of the benefits of using the wallet is that you can trade other currencies within their interface using Shapeshift. You need to back up your wallet. If you want to use a desktop only, Exodus is best.
It is a full node wallet which downloads the complete Bitcoin Blockchain to your computer. This cryptocurrency wallet offers advanced features and is suitable for experienced
Mobile wallets are one of the best cryptocurrency wallets that have their private keys stored on the mobile. They are very vulnerable to hacking. So, you should enable two-factor authentication, password-protect your wallet, and create a key backup. These wallets are definitely more handy and convenient to handle.
Edge Review: It is an open-source, multi-currency mobile wallet. Along with excellent security, Edge also offers user-friendly features. It is good for beginners as it offers options like merchant listing that accept Bitcoins.
Coinomi: It is a secured cryptocurrency wallet that offers exchange capabilities within the app. Coinomi considers itself to be secure and privacy-focused emphasizing the fact that no identity linking is possible from within the cryptocurrency wallet. It is a fast and easy-to-use wallet that is compatible with android and iOS. It supports over 100 cryptos and allows you to trade directly through the wallet with their integrated exchange. Coinomi uses strong encryption and privacy techniques to ensure a high level of wallet security. 
Coinomi is an HD wallet. The HD stands for Hierarchical Deterministic which means that it uses a special type of algorithm to create a seed phrase for your account. This phrase acts as a master password to provide an extra layer of security to your account. It also creates a greater level of privacy by generating a new wallet address for each transaction-making it harder to link a series of transactions to a single address. If you have multiple cryptos and you are always on mobile, Coinomi will be best for you.
BRD Review: BRD is convenient, safe and trustworthy. No registration is needed to use the app; once the app is installed one can instantly start sending or receiving Bitcoins.
Mycelium: It is a mobile wallet compatible with android and iOS that allows you to store, send and trade Bitcoin. It is one of the best mobile wallets for Bitcoin storage and integrates with a range of services including hardware wallets TREZOR and Ledger. In terms of security, mycelium wallet is backed up by enterprise-level security features including HD security, extensive backup options for securing private keys. It doesn't have a web or desktop interface, and as it is mobile-friendly, you can keep your Bitcoins in your pocket every time.
Jaxx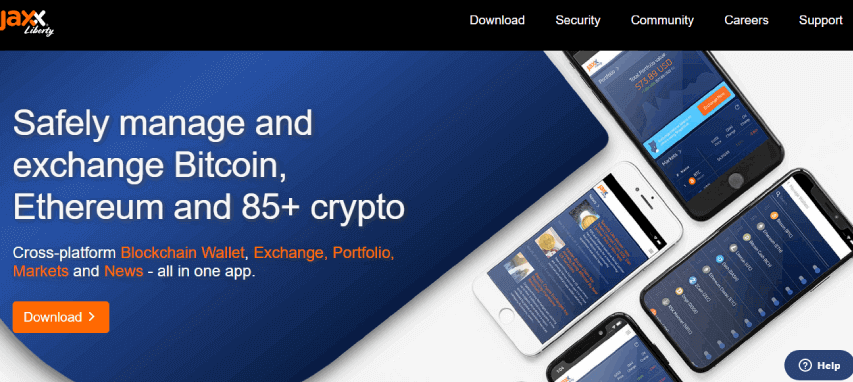 It is a mobile and desktop wallet that has a cross-platform pairing, integrations with Shapeshift and supports multiple coins. It supports the following currencies: Bitcoin, Ethereum, Dash, Ethereum Classic, Dao, Litecoin, Angur and more. It gives you permissionless access to your currency so it requires no information or verification. It does not collect any information when you sign up. This means you have 100% control of your wallet and also means you are susceptible to getting hacked if you don't have a security measure in place.
Online wallets
Online cryptocurrency wallets are the easiest to use among hot wallets. They are very less secured as their operators own the private keys and so have direct access to your wallet and Bitcoins. Web wallets allow fast access and you can buy, sell and send Bitcoins very fast so they are very convenient. But as they are less secure, you should select web wallets carefully.
Risks involved with Online Wallet
There are few risks by using a bitcoin online wallet. Below given are the few pointers regarding the risks by using an online wallet –
The online wallet does not offer security and it is more vulnerable to cyberattacks because they are connected to the internet directly. Online wallets offered by the exchanges improve security every year and several of them use cold storage for Bitcoin. This implies that the private keys are stored in a hard drive which is temporarily offline.
The company which stores the cryptocurrency might go bankrupt. If this situation arises the user will lose their cryptocurrencies and Bitcoin that are stored in the wallet.
One of the most disadvantageous features is the user cannot use exchanges and the wallet anonymously because it requires their private user information and identification.
For the above-mentioned reasons, it is not best to use an online wallet because of security reasons.
Coinbase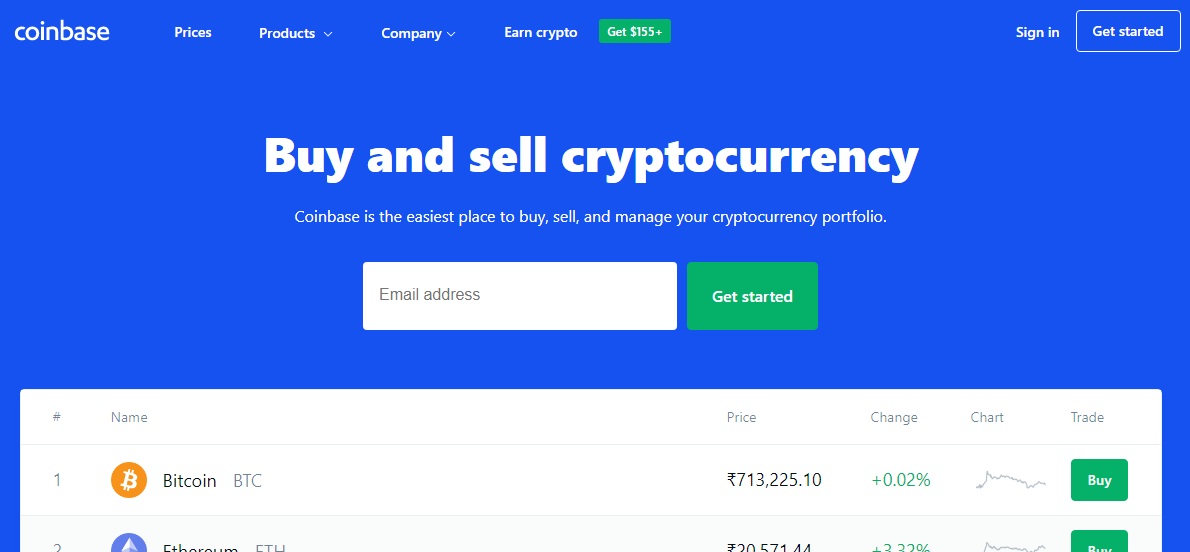 Coinbase is one of the simplest options for beginners. This is what has brought this wallet to the pinnacle of this list. Along with Bitcoins, Coinbase also supports Bitcoin Cash, Ethereum and Litecoin. It has a simple user interface. You can buy Bitcoins immediately with a credit card or debit card and a hot wallet is automatically assigned to you. Coinbase helps their users to manage their private keys through a wallet. Coinbase wallet helps them to store the assets directly on their devices and not with an exchange or with a centralized brokerage. You can use this wallet to buy Bitcoins through the exchange; you will have to sign up with your name and email. For more information regarding the Coinbase wallet and other services, visit Coinbase reviews post now.
Blockchain.info
It is a bit harder to get around but it's much more secure as the company doesn't have direct access to your Bitcoin. Here, you will have full control over your coins. Blockchain is undoubtedly secured but at the same time, it is complex.
Additional Bitcoin Wallets
Multisig Wallet: Multisig wallet stands for 'multisignature' wallet, a wallet that allows sending Bitcoins, only with the approval of enough keys, out of a set of predefined keys. Multisig is often used for escrow services, in which parties decide on a transaction that requires 2 out of 3 keys.
SPV wallets: SPV-simplified payment verification wallets don't hold a full copy of the Blockchain. SPV wallets depend upon the full nodes to which they are connected in order to validate transactions. SPV wallets are rapid and consume less disk space Since the Blockchain today is becoming vast as many wallets offer an SPV solution for limited-capacity devices.
iPhone and iOS and Bitcoin Wallets
There are several options for iOS users currently.
Edge can be described as simple and easy to use a Bitcoin wallet for android and iPhone. Its login features are very familiar and make the app very simple to use for new users who are new to Bitcoin. This wallet creates automatic backups so that the user need not worry about the technicalities about performing manual backups.
BRD and Copay are the best Bitcoin wallets for the iPhone. It is open-source and offers the users full control over the private keys. It also offers a clean interface that makes the receiving and sending of bitcoins a simple process.
Android Bitcoin Wallets
There is a wide range of Android wallets. Originally, Bitcoin wallets were banned by apple; it gave more time for the developers to develop Android Bitcoin wallets.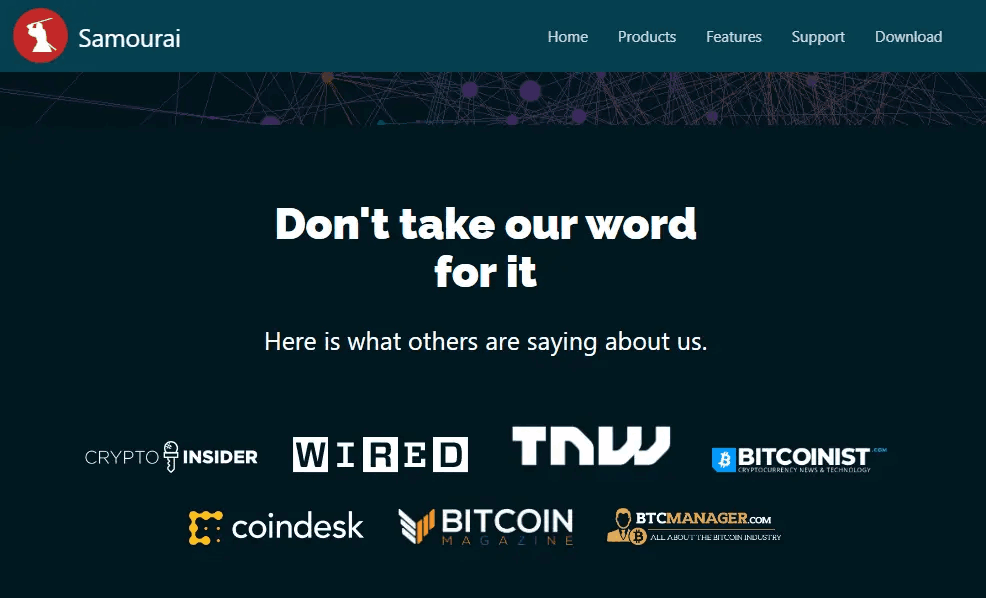 Samourai wallet is the best available wallets for Android. It offers several features and best privacy. It is constantly improved by its developers and they add several latest Bitcoin features to the wallet. It has been around in the market for over 3 years and their code is fully open source.
BRD is the best iPhone wallet which released its Android wallet recently. Further, it offers the user an easy to use interface, passcode support, and the control of private keys.
Mycelium is considered as one of the most popular Bitcoin wallets for Android. By using this wallet, it is very easy to send and receive payments. The backup of the wallet is a very simple process since it offers a clear set of instructions with the backup and setup process.
Edge is considered as an easy to use Bitcoin wallet specially for android and iPhone. Its login features make the app easy to use for those people who are new to Bitcoin. This wallet creates automatic backup; the user need not worry about the technicalities of performing manual backups.
Blockstream Green can be considered as the native Android version of the GreenAddress. It is referred to as a multi-signature wallet that supports hardware wallets such as Ledger and Trezor.
Schildbach wallet or Bitcoin wallet is the first mobile Bitcoin wallet. It is more secure when compared to other mobile Bitcoin wallets because it directly connects to the Bitcoin network. It has a simple to use interface and several other features which makes it a great wallet and good educational tool for Bitcoin beginners.
How to get a Mobile wallet?
Mobile wallets can be downloaded free from the Internet, hardware wallets can be bought online and web wallets require you to sign up to a service.
Are Mobile Bitcoin Wallets Safe?
A mobile bitcoin wallet is as safe the environment it is in. Smartphones, for the matter any android or IoT device, are inherently unsafe; however, bitcoin wallets may stay relatively safe. It is the responsibility of both the mobile app developers and users. If on one hand the former integrates the most innovative and the best safety features, on the other the latter should take measures to defend themselves against random hacks.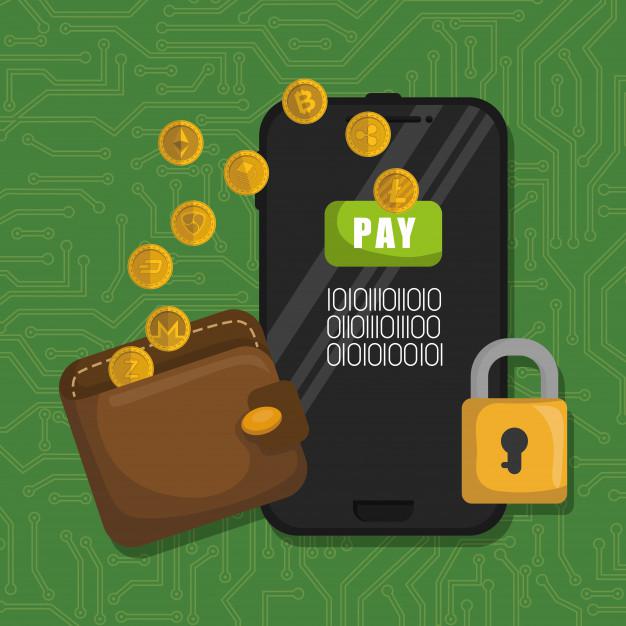 Some important safety measures to safeguard cryptocurrency wallets include:
Do not download apps from unknown source
Do not click on suspicious links
Use a strong password/pin
Enable biometric access if available
For services that use two-factor authentication (2FA), consider using authentication apps instead of text messaging
Avoid linking many services to a single mail address
Key management: Do not share the recovery phrase to anyone, known or unknown
The most secure option is a hardware wallet, while the least secure is an online wallet.
Using Bitcoins Wallets
Wallets for btc function the same way as physical wallets; storing money. Some cryptocurrency wallets enable users to buy and sell BTC with an integrated platform. While, others are only developed for storage.
Let us see few Pros and cons of Bitcoin Storage –
| | |
| --- | --- |
| Pros | Cons |
| Secure storage of digital currencies | Some transactions charge high fee |
| Buy-sell option to make the best use of market volatility | Certain wallets have a complex setup and does not offer multiple-factor authentication |
| Flexibility: coins can be kept online and accessible, and offline and super secure | Hardware wallets come with an initial cost |
Choosing a Bitcoin Wallet
The best bitcoin wallet for users requirements depends on the person's comfort level with technology and related goals. Check out below some of the reliable, best cryptocurrency wallets for different situations.
Advanced users

Hardware wallets best suit this user group. Computer experts should have no issues navigating the complexities of a hardware wallet.

Examples: Ledger and Trezor

Novice users

Can start with an e-wallet that charges a very low transaction fee.

Examples: Coinbase, SoFi, and Robinhood.

For those with a solid investment background, Exodus is also a good choice along with the three given above.

Crypto addicts

A dedicated crypto wallet that offers advanced features and/or added security should work.

Examples: Edge, Exodus, Trezor, Ledger, and Coinbase.
Which Bitcoin wallet should you use?
If you need to store a large number of Bitcoins safely, you should use a cold storage wallet. If you just want to pay for something, a hot wallet is more advisable. Selecting a best wallet for you depends upon various factors such as your need, your convenience, security that you are looking for, etc. All these things would help you to decide the best cryptocurrency wallet for you.
Backing up your Bitcoin wallet
You should keep your private keys and seed phrases private and safe. If you cannot protect your wallet's key or seed, the Bitcoins it controls could get lost. The standard Bitcoin wallet creates a key. This file should be backed up by copying it to a safe location, like an encrypted drive on your computer, an external flash drive, or a piece of paper that's kept safe. An HD wallet, on the other hand, will supply you with a seed phrase containing 12 to 24 words that you should save in a safe place.
Research about the Wallet
Don't just download a cryptocurrency wallet because someone referred you; do your own research, read reviews and acquire knowledge to finalize the right Bitcoin wallet for your needs. In addition, we recommend using multi-factor authentication. The wallets mentioned above are the best and have gained a good reputation from the Bitcoin community. You should select a reliable cryptocurrency wallet for ensuring safety.
How to secure your wallet?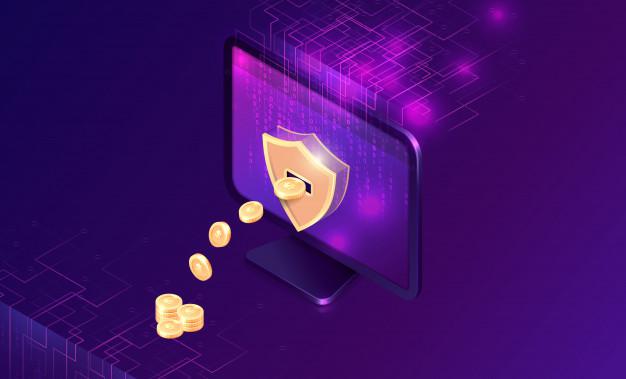 How to secure your Bitcoin wallet?
Below given are the few ways to secure the wallets –
For securing the wallet, a strong password is mandatory. If you are using a password that contains only letters or numbers or any recognizable words, it can be considered a weak password and it is easy to break. A strong password should contain numbers, letters, special characters, and should be at least 16 characters long. Some of the secure passwords are generated by programs that are specifically designed for this purpose. Moreover, strong passwords are harder to remember, so you should memorize it to use it whenever necessary.
Few wallets might use hidden internal private keys. In case if you only have a backup of private keys for your Bitcoin address, you will not be able to recover some of your funds with the backup.
If the backup is stored online, it is highly vulnerable to theft. We all know when a computer is connected to the internet, it is highly vulnerable to viruses or can be attacked by malicious software. A good security practice and encrypting any backup which is connected to the network, will not have any vulnerable issues.
Use Multi-signature feature:
Bitcoin uses a multi-signature feature that allows the transaction to require several independent approvals to be done. This can be done by an organization to give its users access by allowing the withdrawal of at least three to five members to sign the transaction. Moreover, some of the web wallets also provide a multi-signature wallet by permitting the user to have control over funds while preventing the hacker from stealing funds by compromising with a server or a device.
Single points are very bad for security. If the backup is not based on a single location, it is less likely that anything will prevent the user to recover their wallet. The user has to consider using various media like papers, CDs, and USB keys.
Wrap up
Choosing the best cryptocurrency wallet is not a simple process, and should be done with utmost care. Bitcoin wallets will allow the user to safely store the cryptocurrencies. The user needs to spend more time researching and analyzing a few Bitcoin wallets and to choose the perfect Bitcoin wallet. You might not find the perfect match at the first try, researching further about various wallets might give you an idea. More Bitcoin wallets are coming into the market frequently, and it is very difficult to pick the right one for storing digital currencies.
FAQ's
1. How safe are Bitcoin wallets?
Offline wallets or cold storage wallets are the safest methods for storing Bitcoin as these wallets cannot be accessed through the internet. Moreover, hardware wallets are even safer, however, if the user's face the risk of losing their access to the tokens, if they forget the keys or misplace them.
2. Is Coinbase a good wallet?
As per our review, we can say that Coinbase is one of the best ways to buy, hold, and sell cryptocurrencies. By using Coinbase, a user can connect to a US bank account and they can transfer dollars in or out of their wallet. They can use these dollars to purchase Bitcoin and other cryptocurrencies they desire. This online cryptocurrency wallet provider and a digital exchange is a good choice for people who are new to Bitcoin. Further, it makes buying and selling of cryptocurrencies very similar to buying and selling of stocks by using a brokerage account. Moreover, this wallet can hold over 20 cryptocurrencies which include US dollars and the USD coin pegged to the dollar.
3. Are mobile bitcoin wallets safe?
Mobile Bitcoin wallets are not a safe idea because it may not be secure as any mobile device is insecure in terms of being stolen or physically lost when compared to other crypto storage methods.
4. How to pay QR code by using Bitcoin?
QR codes make it an easy option to pay from the mobile wallet app by using a smartphone which includes the Coinbase app for iOS and Android. The user simply needs to scan the QR code and it will automatically fill the recipient Bitcoin address and the payment amount. When the transaction is sent, the payment is complete.