XBO.com Exchange Review 2023: Is It Legit or Scam?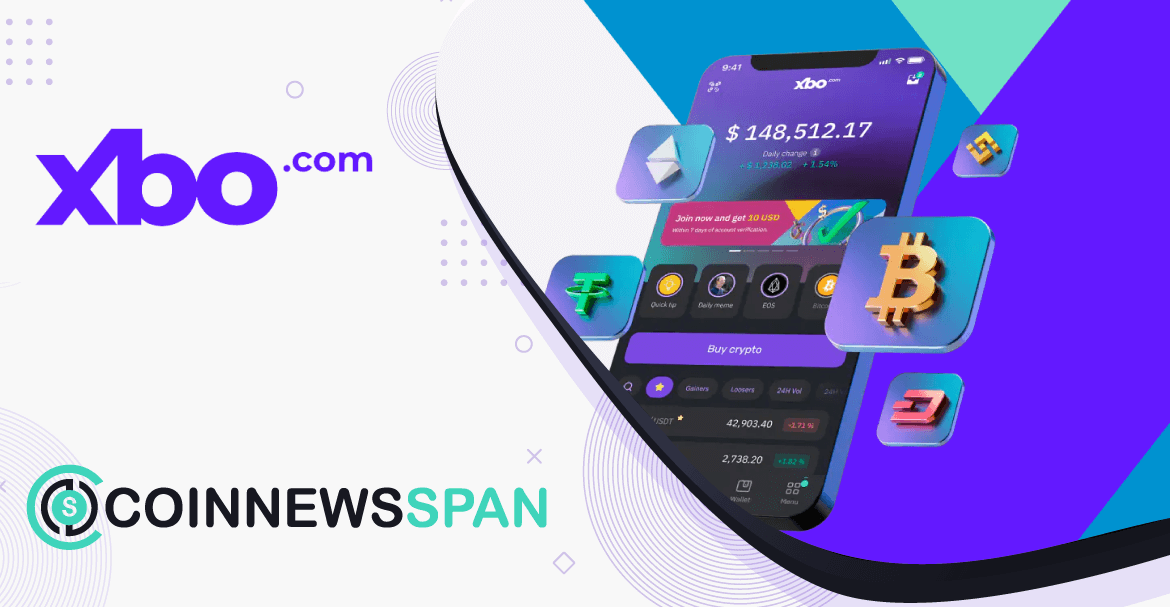 What Is XBO.com Exchange?
XBO.com exchange is a crypto exchange platform that allows you to exchange from crypto to crypto, fiat to crypto, and crypto to fiat. This is the best platform to use if you deal with cryptocurrencies. Here, you can trade crypto with other crypto currencies, win crypto rewards, and sell crypto in exchange for other cryptos.
XBO.com Exchange Summary
Official Website
https://www.xbo.com/
Headquartered
Warsaw, Poland
Found in
2022
Listed Cryptocurrency
ADA, AVAX, BTC, BNB, CHZ, DOGE, DOT, EOS, ETH, LINK, MATIC, NEAR, SHIB, SOL, TRX, UNI, USDT, USDC, XMR, XRP, ZIL, ZRX
Supported Fiat Currencies
USD, Euro, GBP
Minimum Deposit
$10
Deposit Fees
For Cryptos: 0%
For Fiat: 3.75% + $0.25 via Credit Cards, $5 to $25 per transaction via Wire Transfers
Transaction Fees
0% for OTC Trading & Crypto Exchange
For Spot Trading its depends on Loyalty Tier
Withdrawal Fees
Depends on Currency & Payment Methods Opt by Users
Application
Android, iOS
Customer Support
Live Chat, Email, FAQs, and Telegram Support
For crypto users getting the right platform for crypto exchange is super important, and that is what XBO.com is for you. It is a promising platform with military-grade security to buy crypto and one of the best cryptocurrency exchanges in the market. However, read our unbiased XBO.com exchange reviews further and know about the platform in detail.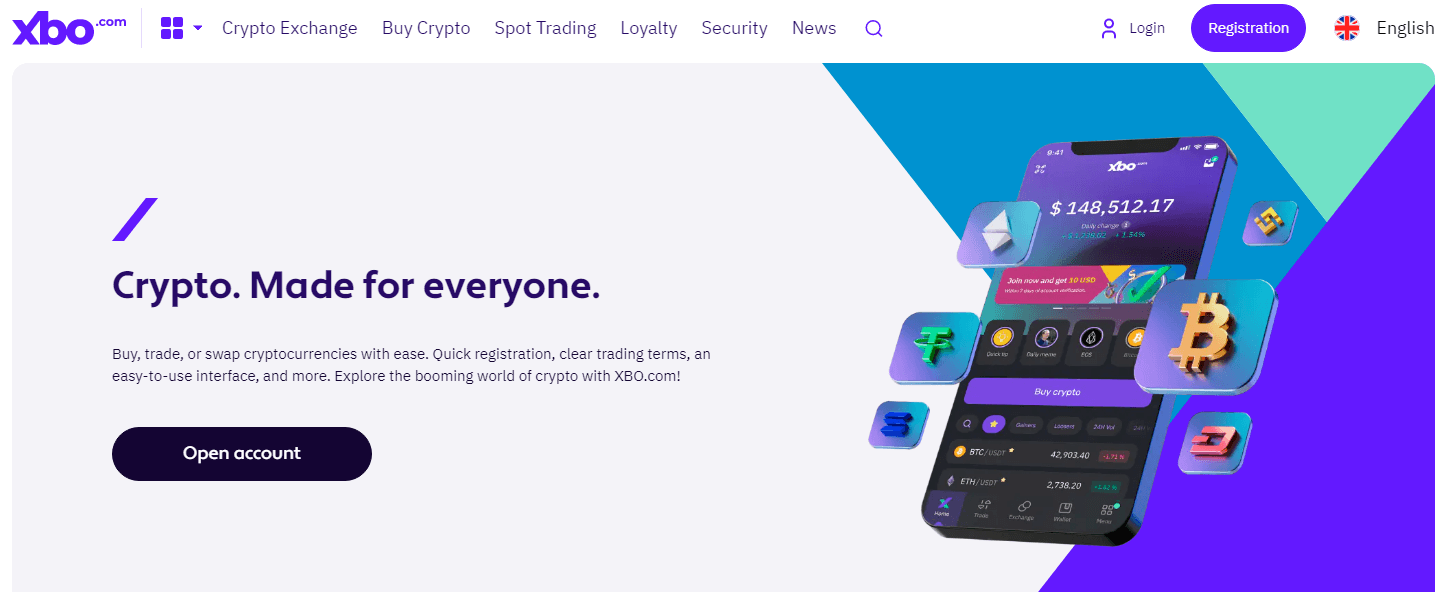 Advantages of XBO.com Exchange
All services come with some benefits, which is the USP of that service. A similar XBO.com exchange provides you with some advantages which are accessible to everyone. Let's know more about them.
Wide Selection of Coins
Your first requirement from any cryptocurrency exchange will be a wide selection of coins. XBO.com has a wide selection of coins that helps crypto traders to exchange any coin with others. It also offers the opportunity to do the crypto exchange with fiat.
Multiple Payment Methods
Having very limited options in payment methods restricts the usability of the platform. That is why XBO.com has developed multiple payment methods for all its users. They have made cryptocurrency exchange easier.
Transparent Trading Conditions
They will tell you everything about the trading conditions. To improve the security factor, they do not hide anything from the customers. You will know about all trading conditions and keep up with your data. Their military-grade security system will protect your trading data.
User-Friendly Verification Process
While registering your account as a crypto user, you need to verify your profile. XBO.com offers a user-friend verification process that makes the entire process seamless.
Low Transaction Commissions
Everyone loves to spend less and gain more, and XBO.com is by your side. They ask for very low transaction commissions for all crypto users. Users can buy crypto and sell crypto without worrying about the high commission.

High-tech Security Practices
Like other best cryptocurrency exchanges, their security solutions are clear and straightforward. They ensure the user's data is secure and the entire process. Their privacy policy speaks about it all. They make crypto accessible to everyone without breaching their data. Their two-factor authentication system has given more security to the process.
Dedicated Support Team
They have a dedicated support team which is serving their customers 24/7. They make sure to be with the customer in any need. You can expect to hear from them with a solution to your problems quicker than you expect. Their customer service team is efficient, quick, and helpful.
Loyalty Program Rewards
They offer special rewards to their loyal users under their loyalty program. It is a special reward to users who have used the platform regularly. You can know more about their loyalty program later in this XBO exchange review.
Fast Order Execution
They understand that customers want to move crypto money fast, which is why they use the cryptocurrency exchange platform. XBO.com executes every order faster than you expect.
XBO.com Multiple Exchange Opportunities
XBO.com offers different types of cryptocurrency exchange opportunities. No matter which cryptocurrency you want to exchange, you will be able to deal with digital currencies at XBO.com. Let's know more about the multiple exchange opportunities that XBO.com offers.
Crypto to Crypto
At XBO.com, you can exchange your cryptocurrency with any legal cryptocurrency at the best value. If you have some Binance coin, you can exchange it with bitcoin. The process is quick, and it has full security. Once you confirm the transaction, the new currency will be credited to your XBO.com wallet. You don't have to buy or sell cryptocurrency separately to enjoy cryptocurrency exchange. XBO.com has made the process simple and fast.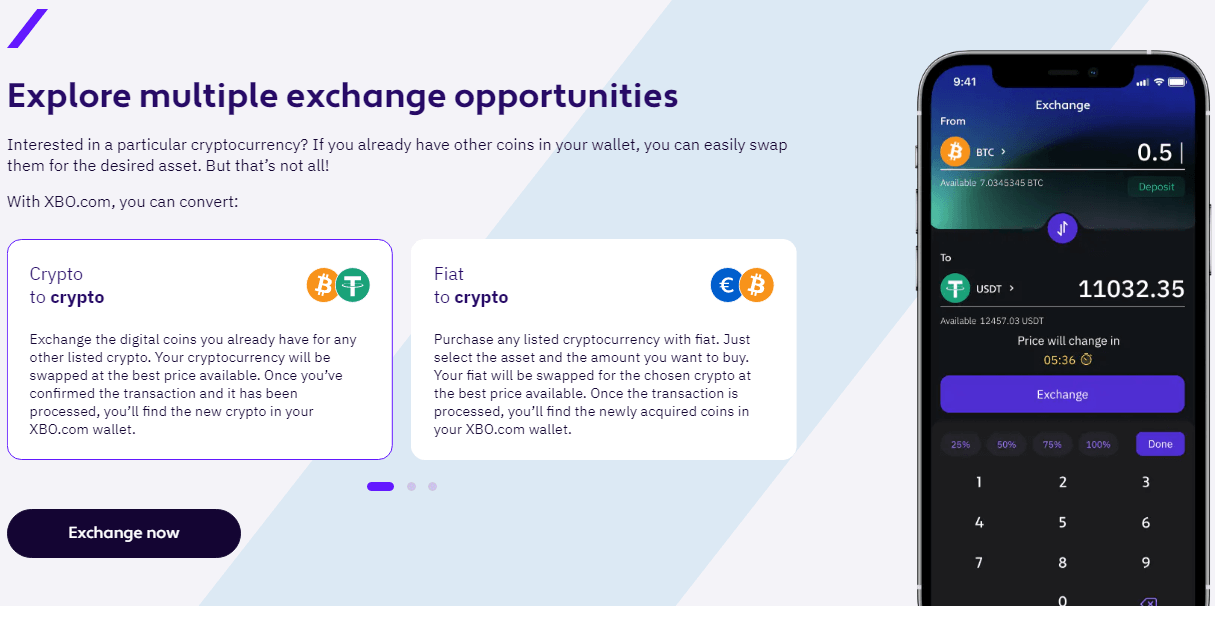 Fiat to Crypto
Fiat is a digital currency that the government issues. It is not backed by any valuable metal such as gold, silver, etc. if you have fiat in your wallet, you can exchange it with crypto. You can use fiat as cash and buy crypto with it. The process is similar to the previous one. Your fiat balance will be exchanged with the cryptocurrency that you want.
Crypto to Fiat
If you want to let go of your cryptocurrency in exchange for fiat, that is also possible at XBO.com. You can sell your bitcoin and get fiat in exchange. The transaction will be instant, and the exchanges will be seamless. After your trading, your fiat amount will reflect on your fiat wallet, and the process is the same for all users. Give instructions and get your funds transferred in your preferred currency with full security.

Spot Trading with XBO.com
It is a real-time cryptocurrency buying or selling process where you buy the crypto in real-time value; the exchanges take place in real-time with the value of it at that specific time. You can check the market orders and sell your bitcoin at a better price if you find it right. The market is lucrative, but you must understand the features and use your funds in exchanges at the right time. With high-end firewalls, you don't have to worry about security while making a faster decision to move your funds.

XBO Exchange Review: Pros and Cons
| | |
| --- | --- |
| Pros | Cons |
|       XBO.com is a reliable platform for crypto exchanges. |       You have to pay a little transaction commission. |
|       Their features and the popular security system make the platform ideal for every user. | |
|       It is more convenient to perform the exchanges with XBO.com. | |
|       Offers XBO.com payment card for users. | |
XBO.com Exchange Sign Up Process
The signup process at XBO.com is pretty simple. Here is how you can proceed with the quick registration process at XBO.com:-
Open the official website and click on the registration tab at the top right corner. You must submit your details, such as your email id and the password you want to use.
Further, you must submit details such as your name, bank details, identity proof, etc.
After you submit, the verification process will run, and once your account is verified, you can enjoy this platform with an interesting gaming-inspired UI. They are popular for their interesting UI.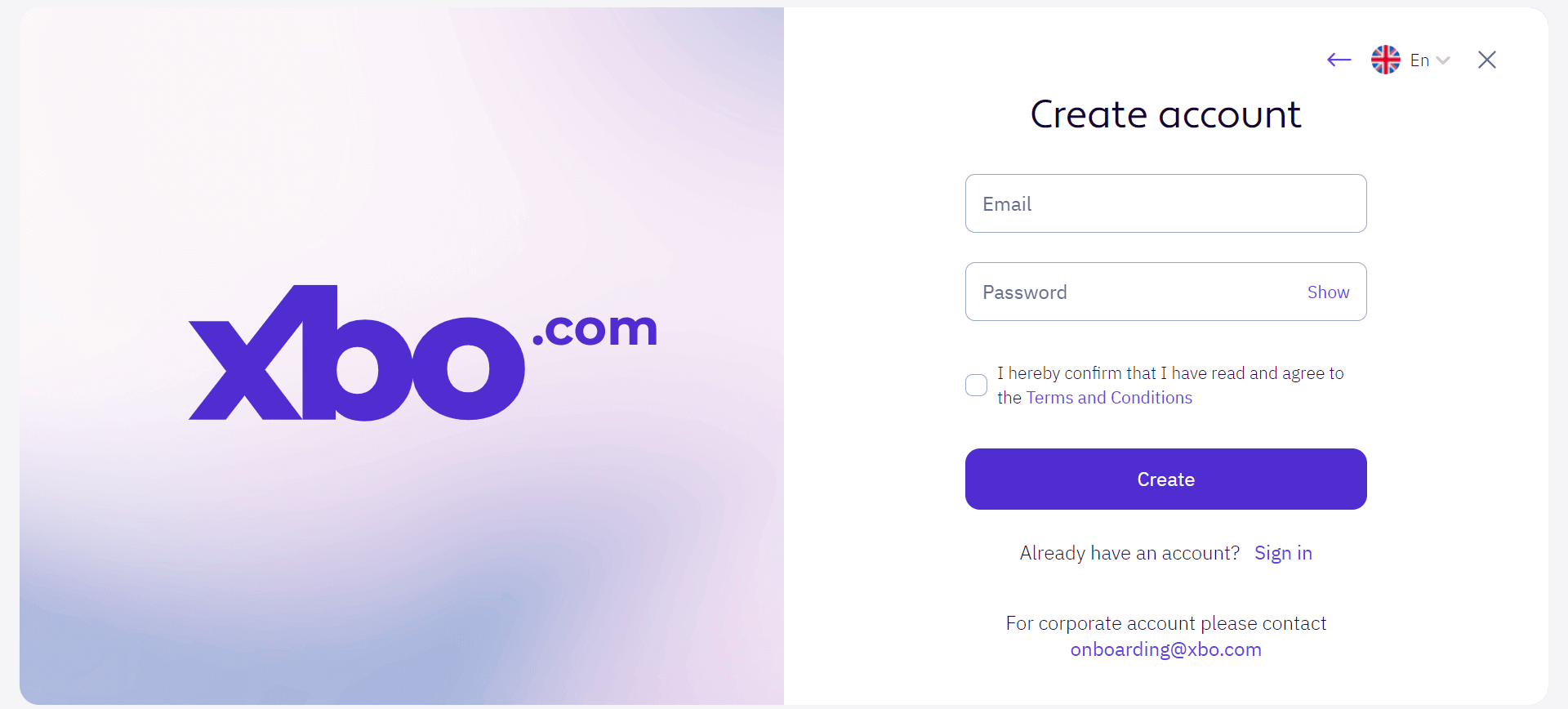 XBO.com Exchange Fees
You don't have to pay any fees if you perform the exchanges on the platform. The prices will be quoted along with the value of the exchanges. They do not charge anything for OTC trading, but they have different fees for spot trading. It will depend on your loyalty level. Here is a list of fees that you have to pay.
| | | |
| --- | --- | --- |
| Loyalty Tier | Maker Fee | Taker Fee |
| Silver | 0.3% | 0.4% |
| Gold | 0.29% | 0.38% |
| Platinum | 0.27% | 0.36% |
| Diamond | 0.24% | 0.32% |
| Black Diamond | 0.18% | 0.24% |
XBO.com Exchange Payment Methods
XBO.com accepts payment in Bank transfer and credit card. They have also mentioned that they will come up with more payment methods. They accept USD, EUR, and GBP payments for crypto and fiat. If you are using a credit card, the minimum amount you can deposit is 10 USD/ 10 EUR/ 10 GBP and for Bank Card, the minimum amount is 100 USD/ 100 EUR/ 100 GBP. For withdrawals, the minimum amounts are 100 USD/ 100 EUR/ 1000 GBP.
Deposit Fees
Crypto: 0%
Fiat:
Payment Methods
Fees
Credit Cards
3.75% + $0.25
Wire Transfers
EUR (SEPA, Instant SEPA) – $5 per transaction
USD (SWIFT, ACH) – $25 per transaction
GBP (SWIFT, Faster Payments) – $20 per transaction
Withdrawal Fees
Crypto: Variable, check this link to know in detail!
Fiat:
Payment Methods
Fees
Credit Cards
Currently NA
Wire Transfers
EUR (SEPA, Instant SEPA) – $12.5 + 0.2% per transaction
USD (SWIFT, ACH) – $35 + 0.2% per transaction
GBP (SWIFT, Faster Payments) – $30 + 0.3% per transaction
XBO Loyalty Program
The XBO loyalty program has 5 different levels: Silver, Gold, Platinum, Diamond, and Black Diamond. Each level will require XP, which are special points. The higher XP you will have, the higher your level in the loyalty program.

Each level comes with additional benefits; the higher the level, the more the benefits. The final and topmost level Black diamond has a huge surprise for you all. The benefits are not disclosed yet, but that is the ultimate destination you want to reach under the XBO loyalty program.
| | | | | | |
| --- | --- | --- | --- | --- | --- |
| Features | Silver | Gold | Platinum | Diamond | Black Diamond |
| XP Required | 100 | 10,000 | 65,000 | 650,000 | 2,100,000 |
| Free Crypto Deposit | Yes | Yes | Yes | Yes | Yes |
| Exchange Cashback | No | 0.1% | 0.25% | 0.5% | – |
| Free Fiat Withdrawals Per Month | No | 2 | 3 | 4 | – |
| Spot-Trading Fees (Taker/Maker) | Regular | %5 Discount | %10 Discount | %20 Discount | – |
| XBO.com Card | No | Gold | Platinum | Diamond (Free Metal) | – |
| Crypto Reward | No | Random amount in BTC, ETH, BAYC, DOGE | Random amount in BTC, ETH, BAYC, DOGE | Random amount in BTC, ETH, BAYC, DOGE | – |
XBO.com Referral Program
XBO.com offers an interesting referral program that is ideal for everyone. Once your account is activated, you can get a referral link, especially for you. You can share the referral links with your friends and family. If any one of them registers their account from your referral link and starts using the platform, you will get a referral commission of $50. If you can convince your friends and have enough of them, this is a great opportunity to make some money.

XBO.com Mobile App Experience
XBO.com has a mobile app for android devices and ios devices. You can scan a QR code from their official website to download the app on your device. The app is customized for mobile usage primarily. The user interface is so seamless that it has made the app more popular than the website.
You can always use the XBO.com mobile app if you want to track your transactions. The app is made following SSL protocols which makes it hacker-proof. Any hackers cannot easily hack the system. Make sure to keep password protection on your device so that any random person cannot access the mobile app from your phone.

XBO.com Customer Support
At XBO, you can expect 24/7 customer service via live chat and email. Live chat is one such method that is quick and efficient. You can use the live chat option if you want faster solutions and have a quick chat with the customer service executive. If you want solutions to big problems which need more attention and inspection, then we suggest you contact them via email. You can email them at [email protected] they are available 24/7 to help you. Feel free to ask them about any information, problem, or solution while using the site or app.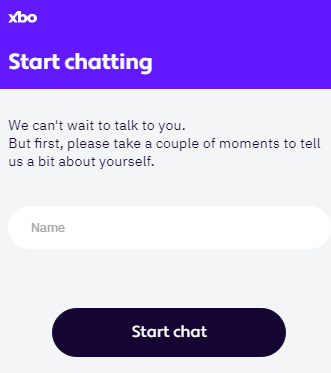 Conclusion on XBO.com Exchange
XBO.com is one of the popular sites to trade crypto. They offer many useful facilities to their users. If you are one of the crypto traders, then you will like the XBO. Their user interface, benefits, and great customer services improve it. They are one of the industry leaders offering great services to make transactions using crypto or trade cryptocurrency straightaway. Their customer service team is great, and if you want to know more about their services, you can always find help from the help centre. They offer every service that you might need to trade your cryptocurrency.

FAQs
1. Is XBO.com Exchange Safe & Regulated?
Yes, it is a safe and regulated platform. XBO.com compliance with AML requirements and KYC procedures. XBO uses iSpiral, Refinitiv & Chainlysis services to make sure that data is checked thoroughly without getting in the way of your crypto experience.
2. Is XBO.com Exchange Suitable for You?
With its high-interest rates on crypto staking, XBO is the best way for crypto users to generate passive income.
3. What Are the Payment Methods Accepted by XBO.com?
They accept credit cards and bank transfers.