Best Bitcoin Mining Software of 2023 (Mac, Windows, Linux)
What is a Bitcoin mining software?
Bitcoin, the first cryptocurrency, has evolved as the dynamic currency of the modern era. Mining can be defined as a process when new Bitcoins are generated, and it also plays an important part in how the network for Bitcoin processes its transactions. The software is used to generate proof-of-work on the blockchain platform and is responsible for the mining operations on the Bitcoin network. If you are looking for mining software to make a profit, you should use good mining software to mine bitcoins by verifying proof-of-work transactions.
Advantages of Software for Mining Bitcoin
Let us discuss few advantages of Bitcoin and Cryptocurrencies Mining Software –
The software's main job is to deliver the mining hardware's work to the Bitcoin network and get the completed task done from the users on the network. The software supervises the input and output and simultaneously displays the statistics like the miner's speed, temperature, and fan speed.

If you are looking for good software for mining cryptocurrency, the user should take into consideration the information broadcasted between the mining pool and the blockchain.

Further, the software supervises the blockchain network for providing general and latest statistics about the blockchain network, which includes average speed over a certain period and miner specific parameters, the right temperature, and power consumption.

Specifically, there is a wide choice of software that can be used to mine cryptocurrency. The best way to compare the best software available in the market is to compare the different software built on operating systems such as Linux, Windows, or OSX.
Moreover, each platform provides different capacities, and its software has various attributes. Therefore, it is vital to look into those functions and check out the best software that is ideal to use for a specified condition to mine cryptocurrencies.
Is Mining Bitcoin profitable?
Several people have used Crypto mining for confirming the transactions by using their CPUs, into a specialized industrial venture. In the initial period, people made easy money by mining Bitcoins. Currently, this process has become more competitive as new people are coming in every day.
Moreover, the profitability of mining cryptocurrencies or Bitcoin can vary depending upon the value of the coins and also the number of active users in the network.
For making more profits through mining, the user needs to maximize the computing power, and they also need to minimize the electricity cost. For this, the user should consider investing in specialized hardware or building their mining farm.
One should also take into consideration bitcoin's growing conversion rate, which makes it more appealing for the general public and large corporations, which eventually attracts new users by increasing the competition.
Some people think that everyone can do mining, but those who are having special high-powered machinery will be able to make any profit. Smaller pools and individual miners need to spend more money on electricity bills than making more money through mining.
Aside from electricity bills, the miners are prone to some of the problems like power outages, hardware failures, price crashes, and network disconnections. Few of them even struggle to get more profits or to recoup the cost of electricity for the mining hardware. Considering the current situation, Bitcoin mining for home miners cannot achieve more profit.
Moreover, this situation can be improved in the future. The mining software is reaching new heights and also sustainable power solutions, and cheap electricity is being used. It not only makes Bitcoin mining profitable but can also improve the decentralization of the Bitcoin network by safeguarding it from legislative risk.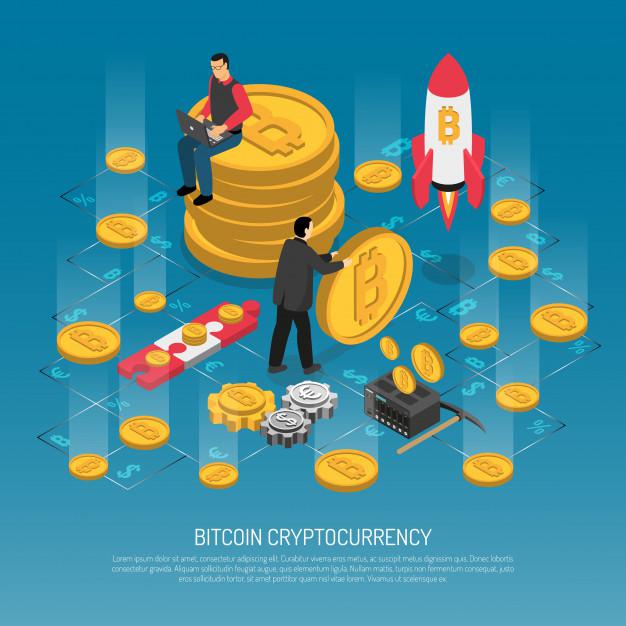 How do we get Bitcoins?
Bitcoins can be obtained through mining software, which helps to secure the network and process every Bitcoin transaction. Miners solve computational problems and chain the blocks of transactions forming the Blockchain. For this, the miners are rewarded with new Bitcoins and transaction fees. The process is done by advanced hardware as well as high-tech systems. If you want to get into mining, you need to have a deep knowledge of Bitcoin mining hardware and software.
What is Bitcoin Mining?
Bitcoin mining connects the mining hardware to the mining software. This software distributes the digital data across the network and converts it into complete information for the user to understand. If you are mining with a GPU, you require software to direct the hardware to mine Bitcoins. Software is available for Windows, Mac, and GNU/Linux. It is free and open-source software that you can download and set up yourself with little help.
Once you have the software running, it will tell how quickly it is processing. This is a number denoted in hashes per second with common seeds today in mega-hashes or giga-hashes per second. Good software gives a good hash rate but is also stable, meaning it doesn't stop because of a bug in the software.
After you have chosen a software, you will also use specific

settings when you start. These settings that vary from various machine list here will help obtain maximum performance from your miner.

When you want to mine, you start with your miner. A coin miner checks the transactions to ensure that the users do not have to spend the same bitcoins twice illegally.
You'll want to check on your miners from time to time to be sure regarding its hash rate. This especially is the case if you have done some of the more exotic tweaks to maximize your hashes per second. Some mobile apps and websites can help you stay updated on your miner's status.
When you win a block, your Bitcoin balance will increase by the amount of the block reward plus the transaction fees that were paid with any included transactions.
Mining software for Bitcoin helps you in mining for BTC by connecting you to your Blockchain. If you are processing through a pool, then your software will connect you to a Bitcoin mining pool.
Windows Operating System: Mining Software for Bitcoins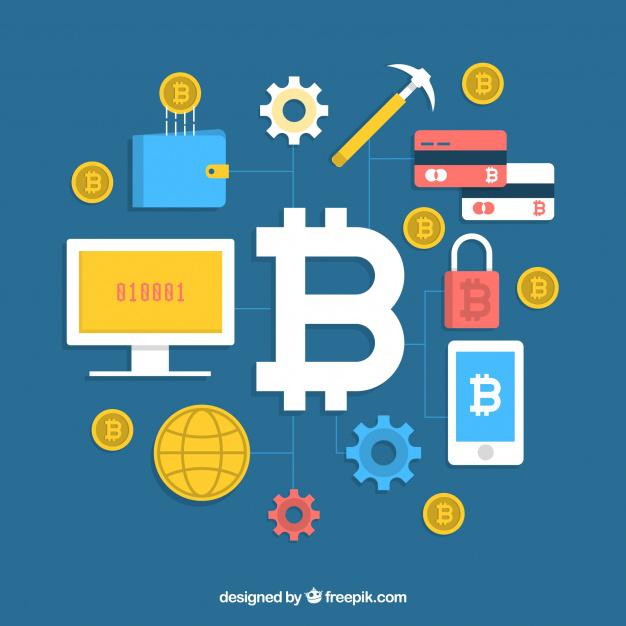 Bitcoin Miner
The Bitcoin miner is one of the Windows mining software that's available on both Windows 8.1 and Windows 10. The software enables pool mining and power saving. It is user-friendly and offers fast share submission. It helps in generating profit reports so you can monitor your performance and profits over time.
BTC Miner
This offers flexibility in choosing the highest rate of frequency invalid hashes, which are combined with Bitstream. The BTC Miner also has FPGA support that offers a USB interface which is helpful in programming and communication.
CG Miner
It is one of the most common and best bitcoin mining software. Its original code is CPU miner. It is a command-line application that allows fan speed control, remote interface, and detection of new blocks supporting multi GPU and CPU mining.
It is rated as one of the best Bitcoin mining systems with a range of exclusive features. CG miner is a cross-platform bitcoin miner that supports multiple platforms like Windows, Mac OS X, Linux and many more. It is friendly with FPGA and ASIC mining hardware. It has a scalable networking scheduler which can scale to hash rate of any size without any network delays.
CGMiner prevents stale work submission and also supports multiple mining pools with intelligent failover mechanisms. It has a self-detection mechanism of new blocks. From Hexfury and BlackArrow to Cointerra and Minion, this good miner of bitcoin supports a large array of ASIC mining hardware.
BFG Miner
The customizable Bitcoin mining system is written in C language; this miner offers advanced features similar to CG Miner. BFG Miner does not focus on GPUs. It has features like LLVM OpenCL/mesa mining, PCI bus ID reordering ADL device, overclocking and fan control.
Easy Miner
Easy Miner is a GUI-based best Bitcoin mining software that makes things easier. It acts as a cover for BFGMiner and CGMiner software. It has a moneymaker mode that helps you mine Bitcoin conveniently and is supported by 2 protocols: stratum and network mining. It can execute both pool and solo mining. It is a graphical mining system that can help you produce a graphical illustration. Easy Miner uses the NHIL (Network Hardware ID Layer) protocol to provide an extra layer of security for the pool stratum and bitcoin wallet architecture. It only supports Windows. It is open-source software that helps you mine Bitcoin.
Multi-miner
It is one of the simplest and easiest Bitcoin miner software of great help to beginners. It is a desktop application with multiple features available for Windows, Mac OS X and Linux. This software lets you use mining devices (e.g. ASICs, FPGAs) without any effort. It has the ability to find the available hardware and lets you choose the coins you would like to mine. It comes with multiple features like detection of network devices, remote monitoring, and controlling other Multi-miner rigs. Multi-miner is friendly with various mining devices like Block Erupter, BFL/Bitforce, and HashBuster Micro.
BitMiner
It is one of the best cross-platform mining software that is compatible with Windows, Mac OS X, and Linux. BitMiner is based on Java Network Launch Protocol (JNLP) and requires no installation. It offers Graphical User Interface capabilities (GUI), which is easy to understand. It supports ASICs, including Butterfly Labs, Block Erupter USB, Chili, Red/Blue Fury, and Antminer U1/U2.
DiabloMiner
It uses the OpenCL framework to perform hashing computations and provides support to unlimited amounts of mining pools for users. This software is comfortable with GPU mining hardware and runs on Mac.
Miner Server
It is the best system for cloud mining. Cloud-based service can help the miners in Bitcoin mining if you want to go for it, and you are not interested in investing in ASIC. Miner server is the best cloud-based mining service. Through the miner server, you enter a mining pool along with other users, and the payouts are divided between different participants. You can avail hashing power ranging from 250GH/s to 600,000 GH/s depending upon your package. You are also entitled to get a bonus hash power by referring miner-server to other users. The users earn a good profit as the service doesn't carry maintenance fees.
Awesome Miner
This software is one of the best for centralized mining. It allows robust mining management, and you can manage multiple mining rig. It supports 25 mining engines such as CGMiner, BFGMiner, xmrig, SRB miner, and sgminer. It supports mining algorithms like SHA-256, Scrypt, X11, Ethereum, and Zcash. Awesome Miner mainly supports Windows, but also has a front-end that can be accessed from any computer, tablet, or smartphone.
Linux Operating System: Bitcoin Mining Software
Bitcoin Miner
Bitcoin miner software enables pool mining and power saving. It is user-friendly and offers fast share submission. It enables generating profit reports and monitors your performance and profits over a time period.
BTCMiner
BTCMiner is considered as one of the leading Bitcoin mining pools. It offers flexibility in choosing the highest rate of frequency invalid hashes which are combined with Bitstream. Example: Xilinx software. The BTC Miner also has FPGA support that offers USB interface capabilities which is helpful in programming and communication.
CGMiner
It is one of the most common and best Bitcoin miner software. Its original code is CPU miner. It allows fan speed control, remote interface, and detection of new blocks.
Mac Operating System: Software for Bitcoins
RPC Miner
RPC miner supports Mac OS 10.6 and upper versions, it can integrate with Mac OS systems and APIs. Other miners are similar to the ones on the Windows system and Linux systems.
Conclusion:
Bitcoin mining software is very important for any mining operation. The software is the way to monitor and connect your hardware to the network. It is important to get a Bitcoin wallet while keeping them in a safe place like a hardware Bitcoin wallet. Through this, you can prevent any scams by hackers. You should download this software from official links only.
FAQs
1. What is mining?
It can be defined as a process of adding transaction records to the blockchain called distributed public ledger. Blockchain exists so that each transaction can be confirmed and every user on the Bitcoin network can access this distributed ledger. It is used to distinguish legit Bitcoin transactions from re-spending attempts that had already been spent on.
2. What is a Bitcoin mining software?
It can be explained as to how you use your hardware in the mining pool. The user should use software to indicate the hash rate at the pool. Besides, by using the mining system you can inform the pool to which bitcoin address the payout needs to be sent.
3. Can I mine Bitcoin on my PC?
Mining through a laptop or desktop PC cannot be done now. Currently, profitable Bitcoin mining is done through computer systems that are developed exclusively for the project, professionally called as application-specific integrated circuits (ASIC).
4. How long does it take to mine 1 Bitcoin?
Irrespective of the number of users who are mining, it takes 10 minutes to mine a bitcoin in 600 seconds, roughly around 10 minutes. It will take 72000 GW of power to mine one bitcoin, using the power usage that is offered by ASIC miners.
5. Why do you need miners to mine Bitcoin?
Miners are needed to secure the Bitcoin network. They make it impossible to attack, stop, or alter the network. More the miners, the network becomes more secure. To reverse the bitcoin transactions, the only way is to have at least 51% of the network's hash power. Further, distributed hash power that is spread among various miners keeps Bitcoin safe and secure.