TRON News
TRON Turns Up to be the Largest Programmable Blockchain by dApp Users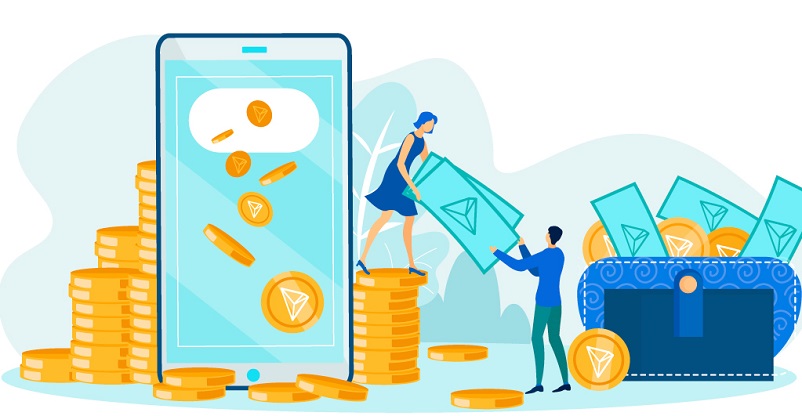 TRON has enticed a massive number of networkers to its largest programmable blockchain by the number of dApp users with approximately over $2.9 billion stable coins circulating on its blockchain. TRON holds a market capitalization of $1 billion, which is as per the research and report 2.6 times higher than the base layer protocol. This base layer protocol is securing TRON blockchain.
This massive dApp based platform has lured more than 25,000 users on its dApp in the previous month, i.e., June 2020. Moreover, with the recent launch of the TRON 4.0 upgrade for dApps and JUST, TRON has been acing the space, which is now identified by the Binance Research team. With these upgrades and developments in dApps and DeFi, TRON will be on the hit list not just from the point of view of the platform but also its native TRX coin.
TRON'S previous week's activity is a detail for the next big step as it managed to entice total accounts exceeding 6.8 million. Along with appearing in the Binance Research, TRON won charity reward given by the globally renowned cryptocurrency trading platform and ecosystem—Binance.
Moreover, it was just in the previous week when TRON made its appearance by listing on BTSE.com, which is a multi-currency spot and futures trading platform for an enhanced reach and network building.
TRON Price Analysis
TRX Coin, in the 2nd week of the ongoing month, had breached 5-month resistance at $0.01917 after having traded laterally since the market crash in March. However, over the next 10 days, TRON lost imminent support at $0.017 and retraced support as low as $0.0167 while reclaimed to trading above $0.0176 in the intraday session today. A bullish candlewick, at the press time, is hitting above the upper 20-day Band due to gain momentum and is retaining support from the 3-hourly MA50 & MA200. The recent bullish divergence had led to turning the technicals which otherwise were holding a bearish crossover. The MACD of TRON is holding a single bullish bar as the intraday trading turns to be a gainer. Similarly, the RSI reflects the complete motion and is trading towards the overbought region at 65.22. The key support and resistance to look for $0.0165 and $0.0180.