TRON News
TRON (TRX) Continues to Decline Due to Lack of Traction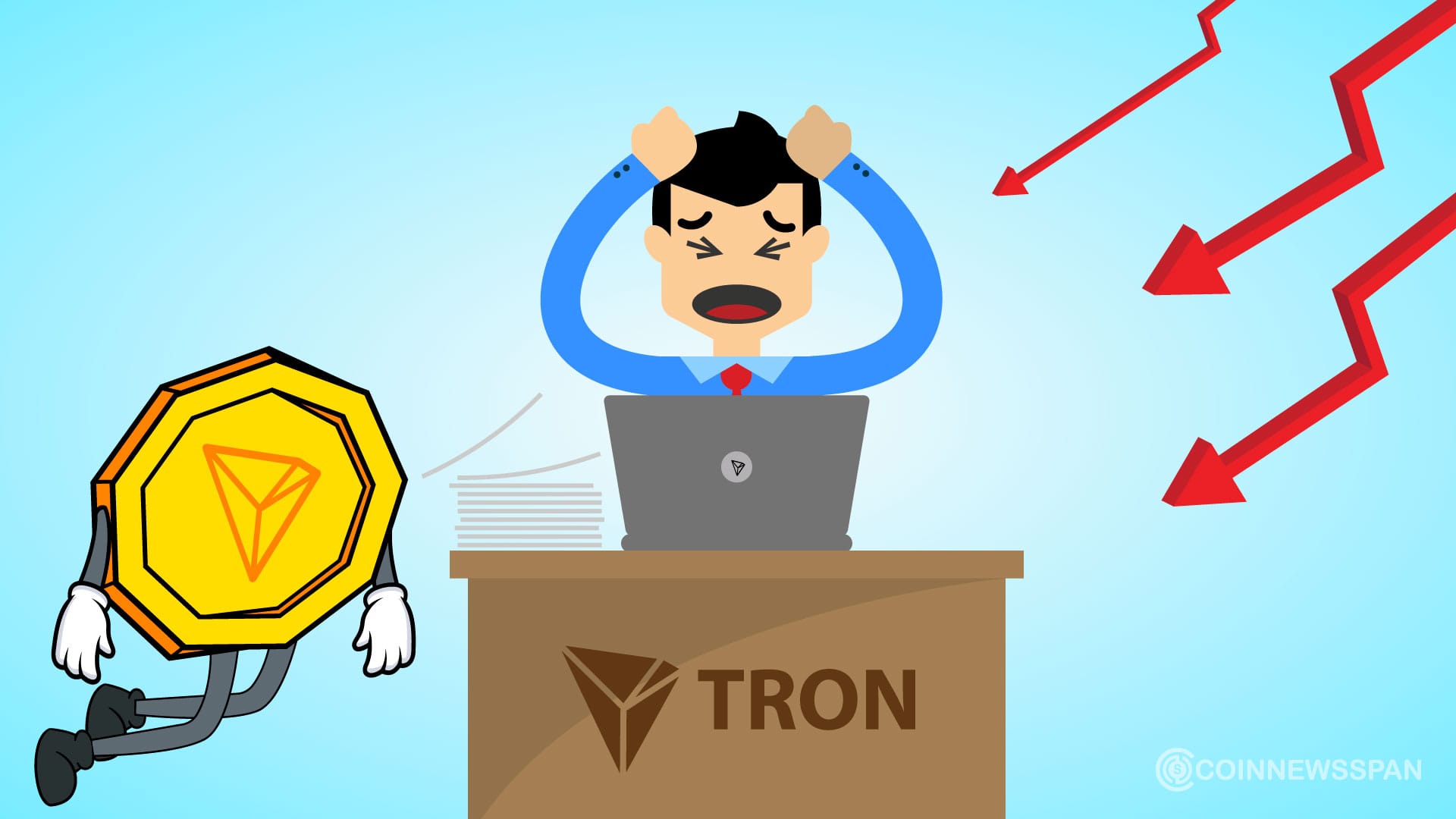 TRON, one of the massive crypto networks of the market, has gained much traction and enticed an altogether a massive networker base for its native TRX coin. TRON price dynamics are drawing a negative sentiment right from the last week of November 2020 after having hit a lower high as compared to the YTD high hit in September at $0.0495.
Due to no traction in the altcoin market, TRX, along with major alts, is seen pulling back with a clear downtrend extended from last week of November 2020 until the time of writing, while TRX now trades at $0.0296.
Tron Price Analysis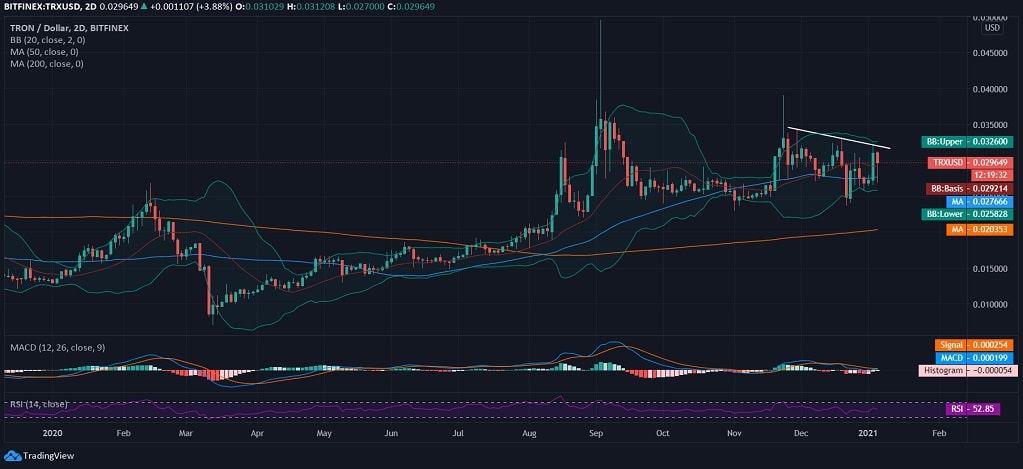 At the time of writing this analysis, TRX price was seen trading a cent below $0.030 at $0.0296 after a clear downtrend against the greenback. As per the TRON Price Prediction, the previous year's currency was seen strengthening right after hitting the lowest during the March crash and gained a steep momentum in the 3rd quarter. 
Despite the fact, TRON has strengthened over the previous year, it lacked a steep momentum to outperform but is still one of the top 20 cryptos of the market ad is retaining support from 50-day and 200-day MA on the daily chart at $0.027 and $0.020, respectively. 
The 20-day Bollinger Bands do not draw any trading extremities, but the MACD confirms the bearish crossover as the price continues to decline on the daily chart. The TRX coin's RSI lies at 52.85, with a moderate demand maintained at the given price.