Verge News
Verge (XVG) Price Movement Spots Improvement Overnight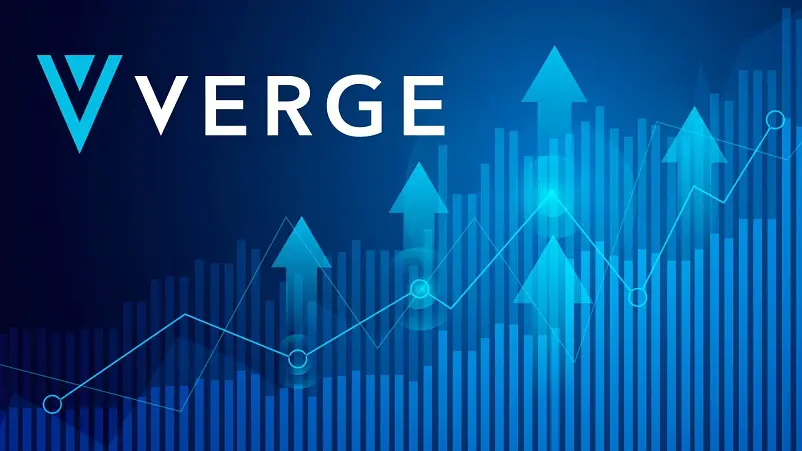 The crypto market is facing colossal fluctuation from the last couple of weeks. If we broaden the scale and analyze the last 30 days, then there is a catastrophic change in the momentum of the coins. In February, the crypto market was spotted booking an improved pace, which was hampered towards the last week of the month. However, the current month was expected to bring the required improvement, but on the contrary, there was a huge drop.
The same causes a huge fall, but on the other hand, the recovery could also be expected to be soon. Despite the heavy plunge in recent weeks, the Verge currency has the potential to improve. A similar movement in the coin could be spotted at the moment.
At the beginning of the day, the coin was speculated to mark a hefty loss that took place around 10:00 UTC. However, the XVG price has improved tremendously, and there are chances that it might close with a marginal profit. We could expect a massive plunge yet positive closing only with few coins in the market, and Verge happens to be one of them.
Verge Price Analysis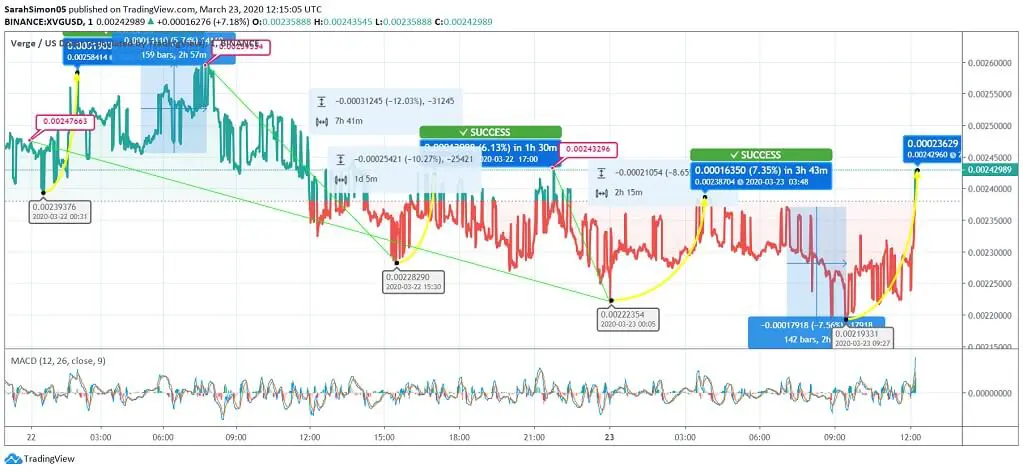 XVG coin price was at $0.00247 on March 22 but then, it marked a slight plunge to $0.00239; however, the same improved to $0.00258 at 02:30 UTC. The coin dribbled to $0.00245 in the next couple of hours, and the price again recovered to $0.00258. Thereafter, the Verge experienced a heavy plunge in the price that touched $0.00228.
Further, Verge currency marked improvement and thus reached $0.00242 but was again brought to $0.00224. Before closing, the price touched $0.00243, but the last hours of the day brought the price to $0.00222. The day-long movement in the XVG price reflected a regression of 10.27%.
Today, the currency started the day with an improvement. The price counters traveled from $0.00222 to $0.00238 by 7.35% in the first 3 hours. The coin hanged around the same level but further dropped to $0.00219 at 09:27 UTC. Recently, the XVG price has escalated to $0.00242 and thus spike hope among the traders.
The current price of the Verge coin is near the immediate resistance level, i.e., $0.00245. The upcoming hours might see the breach in the same. If the improvement continues, then the coin is likely to close around the next resistance level at $0.00261. However, if the market pressure strengthens, then the immediate support level is created at $0.00221.