IOTA News
IOTA Price Movement Exhibits Downtrend Over the Last 24 Hours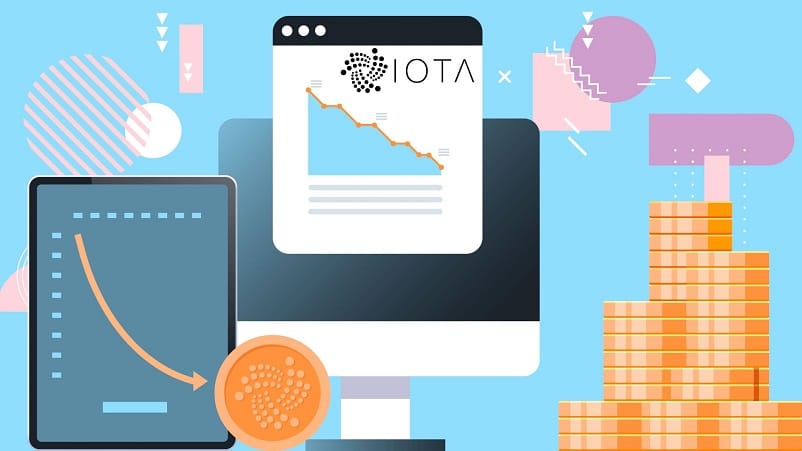 The crypto market is spotted under huge pressure. The coins in the market were trying to improve in the last couple of months, but recently, the price is again heading downward. The top guns of the crypto market are under a similar influence and thus marking massive loss in the price. The currencies are likely to take up the improvement spree in the upcoming days.
IOTA cryptocurrency has marked a steep fall in the price from the beginning of the year. The below-mentioned chart is exhibiting a dreadful picture where the price dribbled by almost 11% in a day-long movement. Today, the coin has tried to keep it locked around $0.126. Well, the same might get disturbed, and the price could fall by the closing period. After the recovery from the global crisis, the market is likely to shine again.
IOTA Price Analysis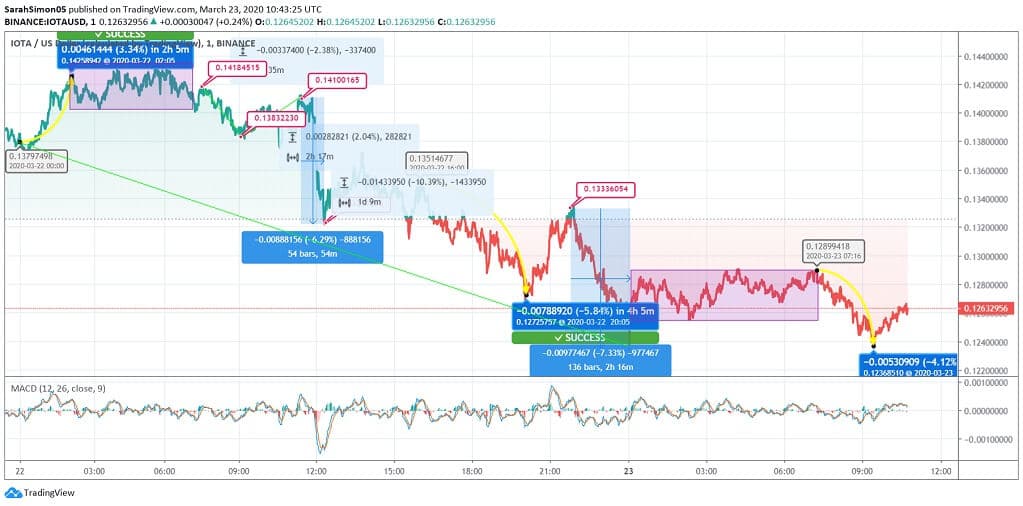 Yesterday, IOTA coin started dealing around $0.137 in the first hour, and in the next couple of hours, the price was at $0.147. The currency dealt around the same level for the next 4 hours, and later, the coin dribbles to $0.138. IOTA price improved to $0.141 at 11:25 UTC, and later, the price plunged to $0.132. In the next couple of hours, the currency spiked $0.137 but again dribbled to $0.127 by 5.84%. IOTA price improved to $0.133, but the closing hours again brought the pullback pressure and took it counter to a $0.124 price mark.
Today, IOTA started dealing around the same, and till 07:16 UTC, the price was at $0.128. The currency dribbled to $0.123 by 4.12% drop. The coin has recovered recently to $0.126, and it tilted towards the immediate support level at $0.120. The same would get breached in the next couple of hours.