Verge News
Verge (XVG) Indicates Marginal Yet Profitable Day Ahead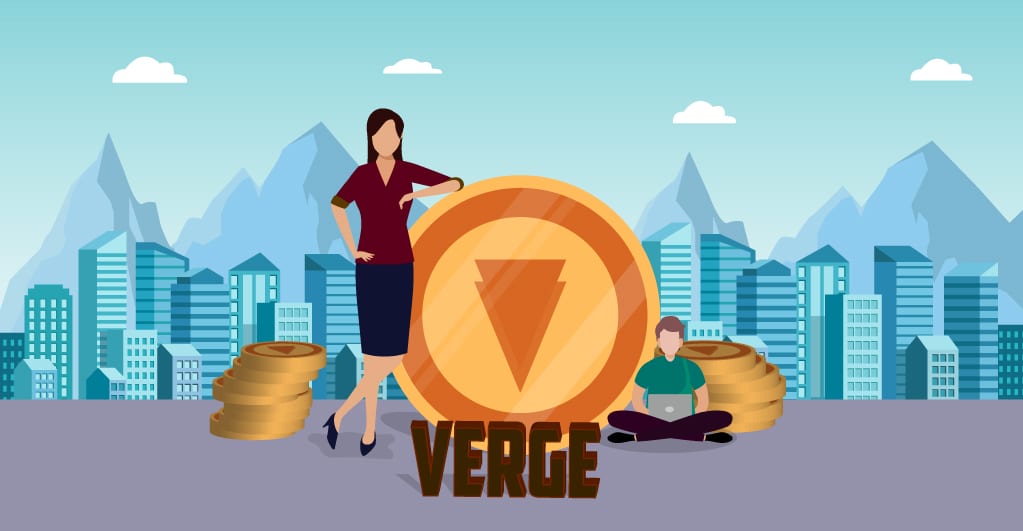 The first month of 2020 was impressive for the XVG coin. The improvement in the price was more than expected. The same has spiked hope for the upcoming month. The ongoing upward momentum in Verge cryptocurrency is likely to outperform the anticipated growth. Altogether, the speculative profit from the first quarter might be achieved.
The current movement is indicating profit. However, in some time, the coin might experience pullback pressure.
Verge Price Analysis
At 00:00 UTC on February 2, 2020, XVG coin was trading at $0.004032, and then, in the next 3 hours, the price slipped to $0.00385 by 4.12%. Further, the coin started recovery and escalated to $0.004100 by 6.23% hike. Verge price kept trading continues at the same level for a while and later dropped to $0.003919 from $0.004123 at 08:30 UTC. After this price drop, XVG coin marked moderate upside movement and reached $0.004117 by 5.05% hike in the next hour.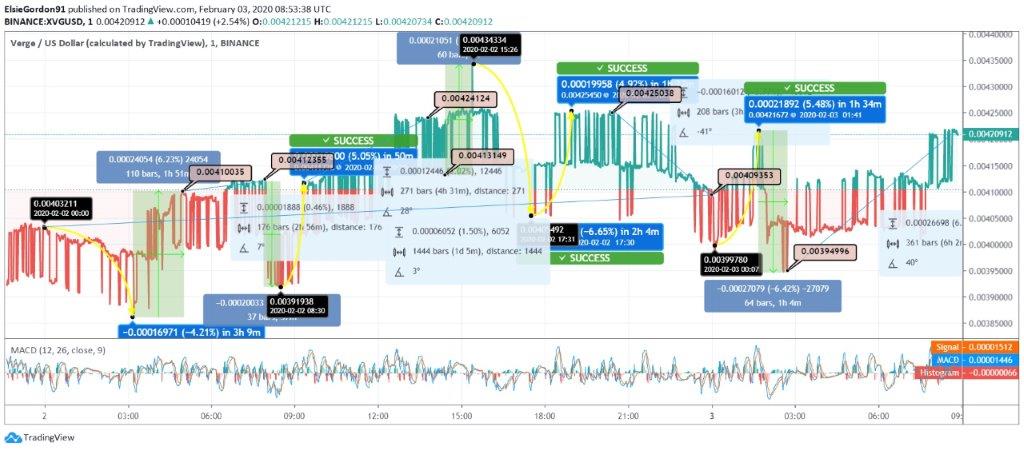 Later, this upside movement continued, and Verge price touched $0.004241, and then, at 15:26 UTC, the coin reached $0.004343. However, the XVG coin couldn't hold itself at the same level and dropped to $0.004054 by 6.65% fall. The price recovered to $0.00425 in the next hour by 4.92%. The closing hour brought the price of the Verge cryptocurrency to $0.004093. The intraday movement brought a 1.50% progression.
Today, XVG started with a slight plunge, but the overall trend is bullish, and hence, the coin marked recovery. The price moved from $0.004093 to $0.003997 and later, it went to $0.004216 and in the next 1 hour, the currency price dropped to $0.00394 by 6.42%. In the recent hour, Verge price escalated and touched $0.004209.
As per the MACD indicator, the signal line has recently overlapped the MACD line. This indicates that the coin might change the trend. The immediate resistance level is at 0.004262. The same might get violated in the coming hours. However, if the trend changes, then the immediate support level is formed at 0.00392.