Dogecoin News
Dogecoin Reacts to the Market Recovery; Crossed $0.0018 Mark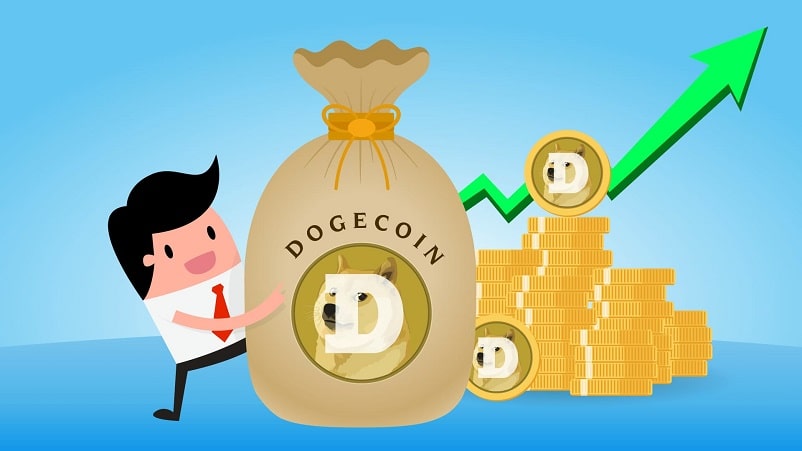 DOGE/USD has been up by 10.56% over the last 24 hours, and it may soon reach the next resistance point at $0.001975
This upside movement may continue for some more days
The currency seems to have managed to get the best out of the last week's bullish market condition. Over the last 7 days, it has marked mixed signals with some positive signs. On March 20, Dogecoin price touched $0.0019, and then it started downward correction, but after two days, again, it started recovery and but couldn't manage to trade above $0.00185. However, from yesterday, Dogecoin reflected strong upward momentum and recover by 10.56%, and the value has reached $0.001852. As per the current momentum, this upside run may stay here for some more days.
Dogecoin Price Analysis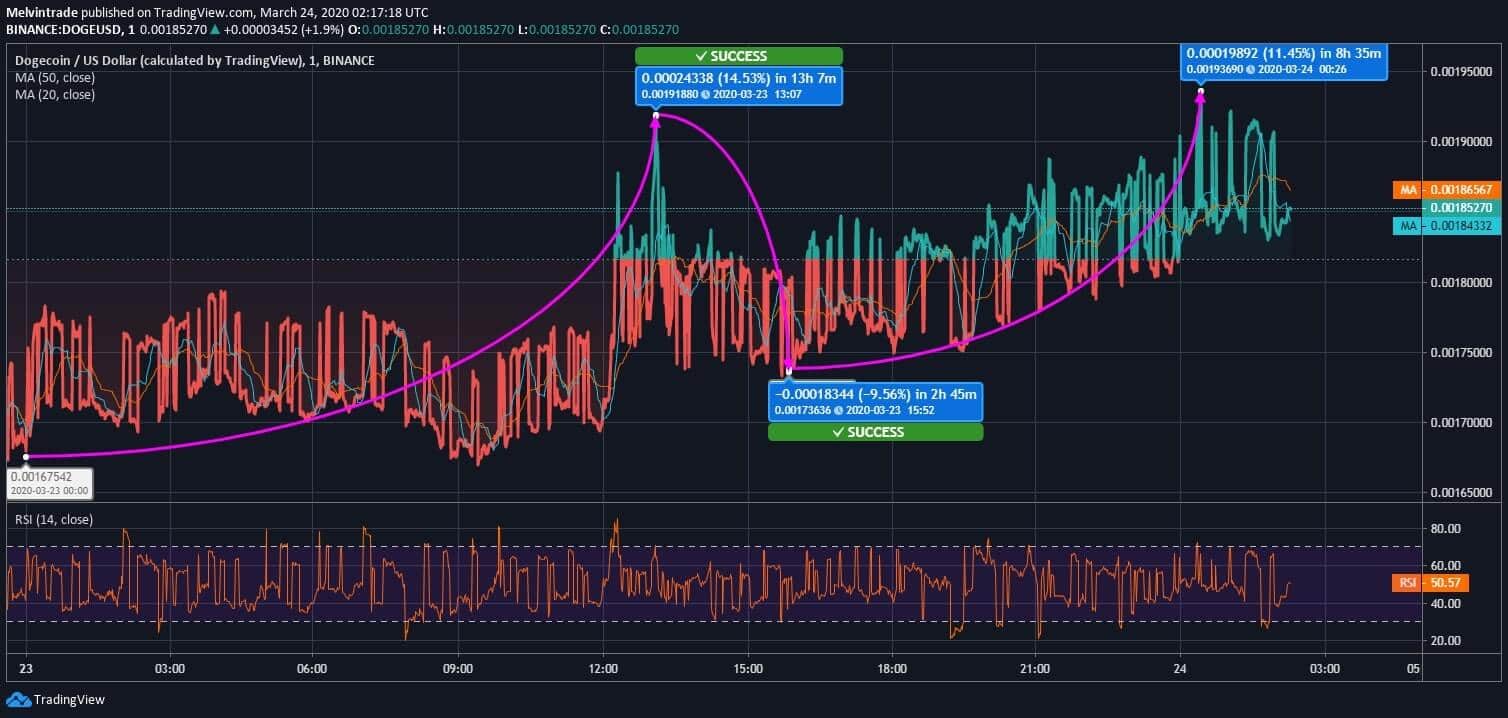 Yesterday, Dogecoin price was trading at $0.001675 in the initial hour, and over the next 13 hours, the currency picked up the pace and added a 14.53% hike and touched $0.001918. It was followed by a 9.56% downside correction that cost the coin $0.00018 and pulled the DOGE price down to $0.001736 by 15:52 UTC. However, towards the end of the day, Dogecoin started the upside movement again. Between 15:52 & 00:26 UTC, the coin marked 11.45% hike and reached a high of $0.001936.
At the time of writing this analysis, Dogecoin trades moderately upside having the support of 20-day MA. However, as per the current momentum, it may continue to trade upwards and test its 50-day MA at $0.001865. The RSI has now improved and touched 50.57 points.