Verge News
Verge (XVG) Pulled Back from Yearly Highs Yet Appears Bullish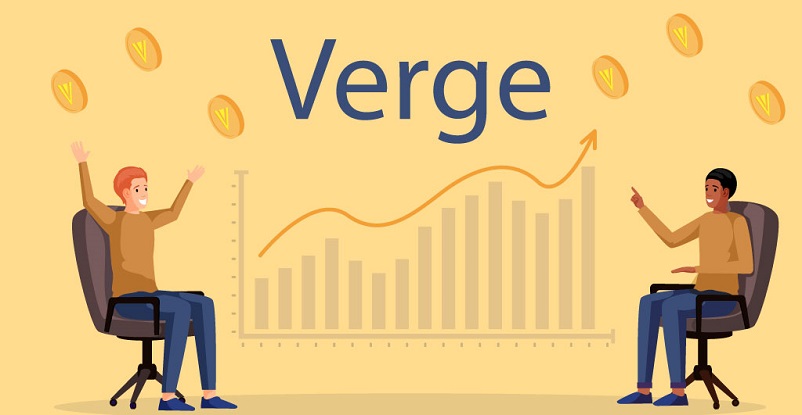 Verge has been marking amazing heights in the ongoing month and is one of the most profitable altcoin investments in the list of top 100 from the global crypto market. XVG coin is luring a market cap of $84 million as it trades at $0.0063 after breaching yearly heights at $0.0099 in the previous month.
However, if we take a look from a wider angle, we see that Verge was ranked in 10th position during the most remembered 2017 Bull Run making people believe that it holds all the power to bounce and surprise. The current pullbacks and corrections are just the nature of crypto, which confirms zero manipulation in the price.
Moreover, due to recent shilling of DeFi products and DeFi based blockchain crypto, the recent pullback has led to a decrease in market cap in over two weeks after reclaiming yearly highs. The contract-based platforms and DeFi is the recent jam for crypto investors and the potential crypto investors. In this regard, XVG was luring a market cap of $150 million and has eventually dropped to $84 million recently.
Moreover, from the price perspective and the trend pattern, Verge currency is awaiting a breakthrough from or a bounce as it has already touched the pinnacle of the triangle.
Verge Price Analysis
Verge currency in a period of approximately four months has gained over 600% from the utter bottom hit at $0.00132 during the market crash in March against the 1-year high that it claimed in the previous month. However, the recent pullback and downtrend have led to losing around 36% in 30 days from the yearly high price. This correction is nothing but a buying and HODLing opportunity for the current networkers as well as potential investors.
With an intraday rise in the price of the XVG coin, a candlewick managed breached the 50.0% Fib Retracement level on the 12-hourly chart. However, the currency experienced an intraday pullback and is back to trading below 50.0% and above 38.20% Fib Retracement level.
Moreover, the price trend of Verge has bounced from the peak of the triangle that was forming an utter bottom after retreating to yearly highs and holds support from 200-day MA only around $0.0050. With a gain in traction, the price trend of Verge is hitting the upper 20-day Bollinger Band but projects no volatility in the upcoming days.
The technical indicators are drawing moderate bullish crossovers, and the MACD is seen crossing above the signal line, and the RSI is lying at 51.78 without exhibiting any trading extremities.