VeChain News
VeChain (VET) Trades Stably Above $0.0038 After Registering 6.44% Gain Overnight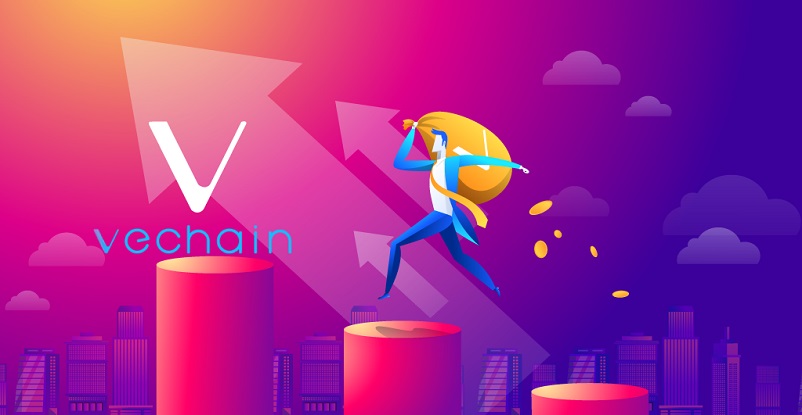 VeChain price is currently being traded at $0.003866 after the last day's push of 6.44%
VET/USD may soon reach the next resistance point at $0.0040
As the crypto market is evolving, VeChain is making new associations across the globe. Its recent partnership with PlatformXChain, a toy-manufacturing start-up, is eyeing to make VeChain's hold in the Eastern part of the world strong. It should be noted that earlier, it has been associated with Shenergy Group Company Limited for developing a blockchain-based energy project.
These new associations are nothing but a few catalysts to the price trend of VET/USD in the market. Over the last month, its value has made a constant gain despite a few fluctuations. The currency has made a 6.44% gain in the last 24 hours as well.
VeChain Price Analysis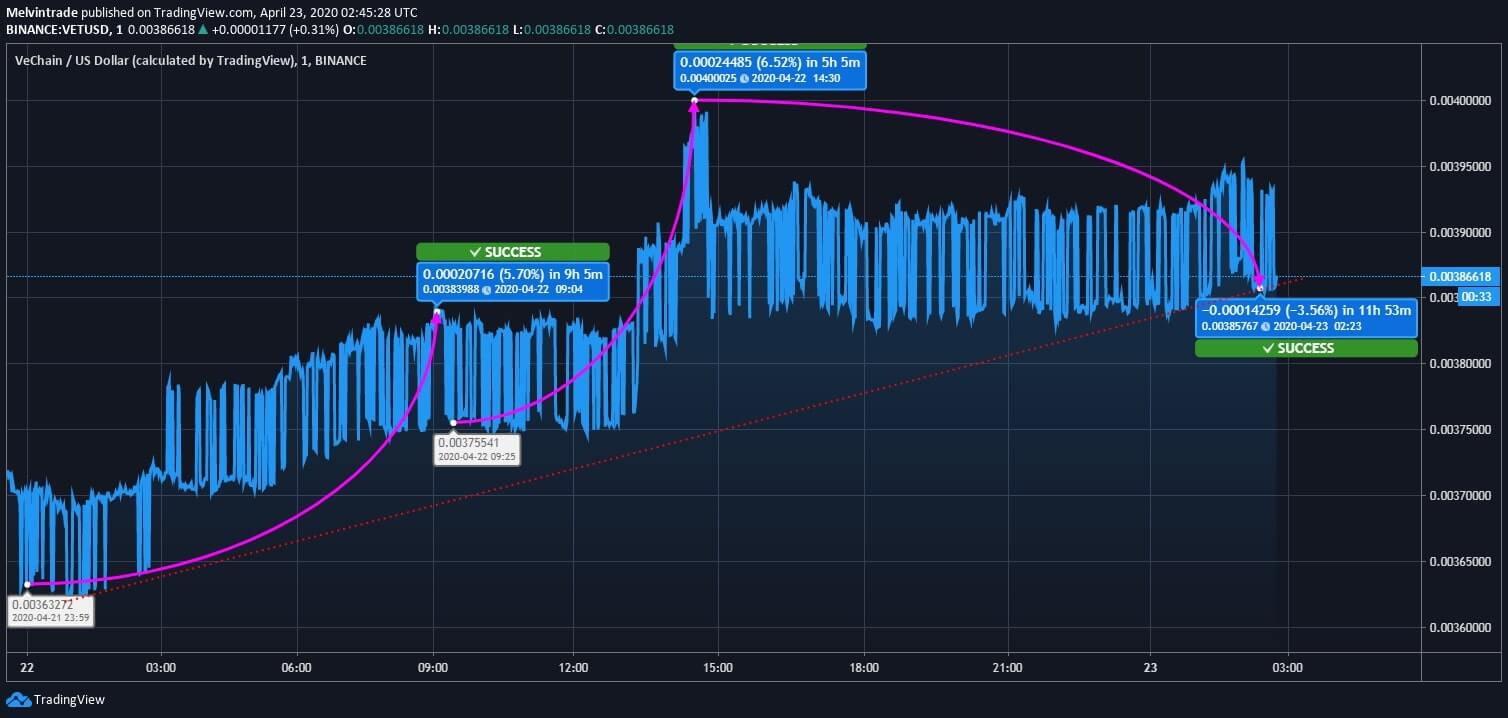 Yesterday, VET coin price spotted at $0.003632, and in the next 9 hours, it managed to add $0.00020, and the currency touched $0.003839. It was followed by another 6.52% boom that pushed the VeChain price to the highest point of the day at $0.0040. However, it couldn't retain its head at that high for long and faced rejection. This pulled the coin's price down to $0.003857 by 02:23 UTC today.
VET coin may continue to trade with current momentum. Traders may find the value at $0.0040 soon, with strong support stands at $0.0035.