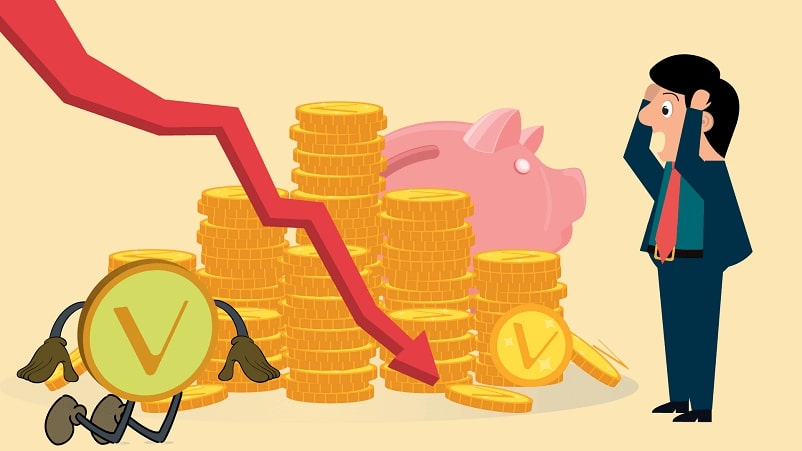 The crypto market experienced a heavy plunge a few days back. The improvement in the coin was quite evident, and thus, the traders were spotted eyeing for a higher level. The last two days were moderate for VET coin.
VeChain coin was spotted improving at a slow pace and anticipated to work on its momentum in a short while. Today, the currency opened with a moderate bearishness and exhibited a mild upsurge too. However, recently, the price is spotted dropping tremendously. The downtrend might stick around, and the intraday traders have to bear the loss.
VeChain Price Analysis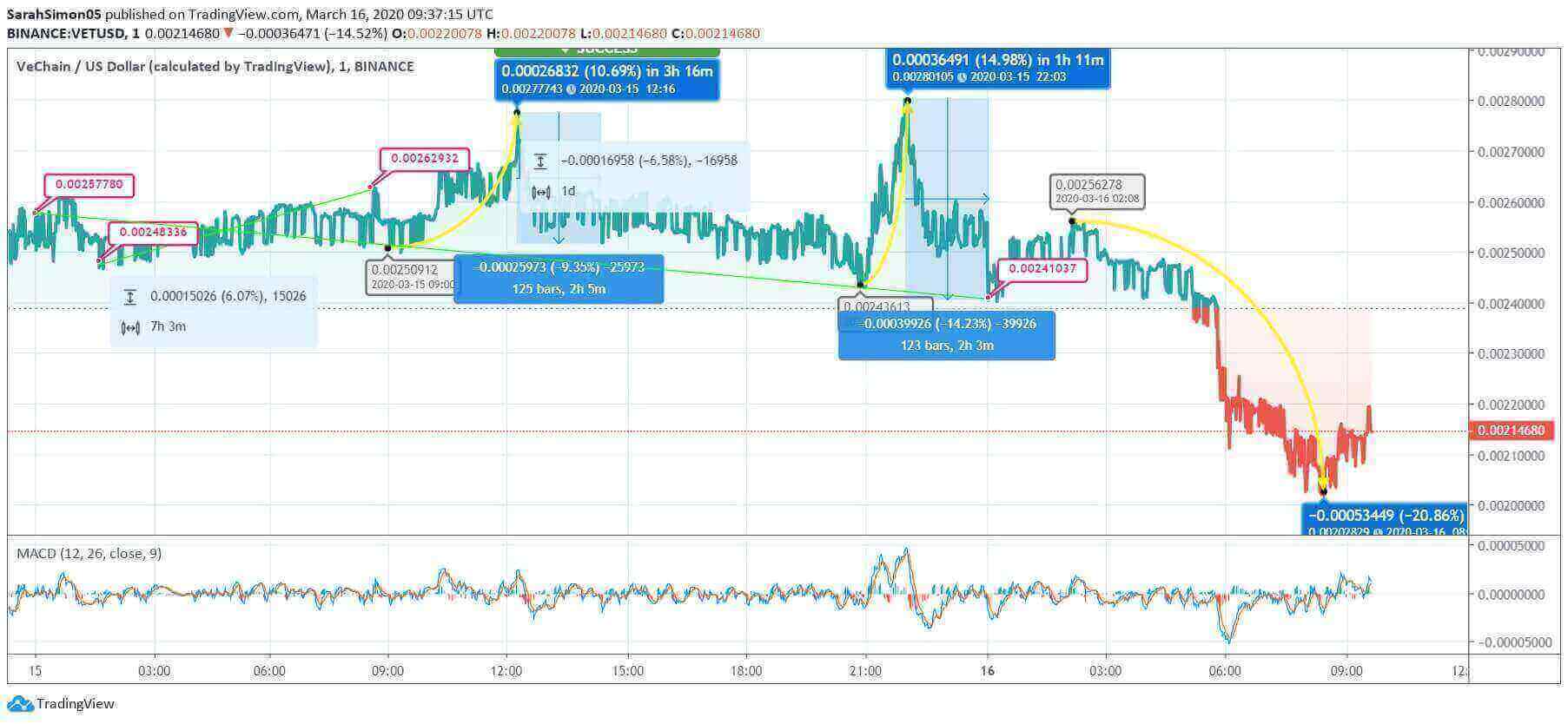 VeChain price was trading at $0.002577 during the opening hour of the day. The price spiked at $0.00260, and in the next few minutes, the coin was at $0.00248. After that, VET price escalated to $0.00262 at 08:45 UTC but soon dropped to $0.00250. At 12:16 UTC, the price escalated to $0.00277, but couldn't hold itself at the same level and slipped to $0.00251 in the next 2 hours.
The currency was spotted, locking itself around the same level till 21:00 UTC. Later, the price of VeChain improved to $0.00280 by a massive hike of almost 15% and marked it as the intraday high. The closing hours consisted of pullback pressure, and thus, the price dropped to $0.00241 and ended the day. The intraday movement of the VET coin exhibited a 6.58% regression.
Today, VeChain currency started the day at $0.00241, and within the first two hours, the price was spotted at $0.00256. In the subsequent hours, the currency dribbled to $0.00202 by a massive decline of 20.86%. At the time of writing, the VET price was at $0.00214. MACD indicator reflects bullish divergence. As per the current movement, the major support level at $0.00206 would be violated in the next couple of hours. The improvement in the coin might take some time to strike.
Resistance & Support Levels
R1: $0.002725, R2: $0.002919 and R3: $0.003055
S1: $0.002395, S2: $0.002259 and S3: $0.002065