Blockchain News
Discord Becomes Kyber Network's Official Community Discussion Platform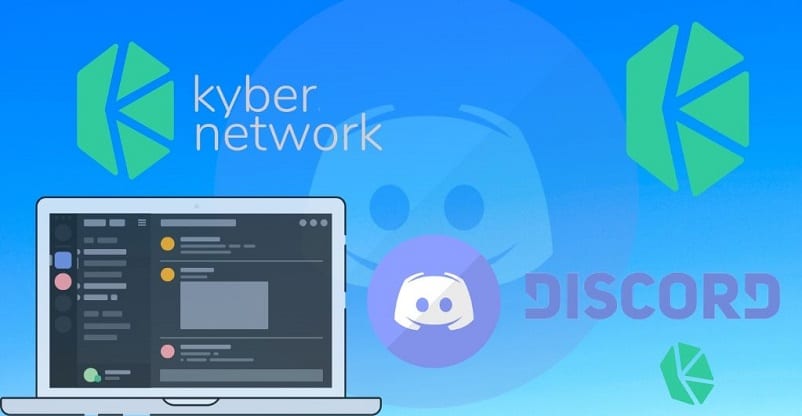 Discord has emerged as the Kyber Network team's authorized community discussion platform beginning from March 11, 2020. The existing Telegram groups of Kyber Network will continue to exist, but all official declarations and communication will take place on Kyber Network Official Discord server.
Meanwhile, Kyber community representatives, namely DeFi Dude and Mark, will assist in moderating Kyber Network's English Telegram Group.
📢Kyber is now on @discordapp! Official announcements & discussions will be there instead of telegram.

Join our Discord Launch Contest (11 Mar-12 Apr)! Help people learn about Katalyst & win from a 1500 KNC💰prize pool! https://t.co/YE3oPxSgfR

Join now: https://t.co/GATUjxaPzt

— Kyber Network (@KyberNetwork) March 11, 2020
It was always the prime goal of Kyber Network to establish a well-versed, engaged, and powerful community. And, Telegram has emerged as the outstanding platform for all the fun and animated debates about everything pertaining to Kyber. Kyber has successfully built a powerful Telegram community with more than 15000 users that may also include 1100 developers.
Kyber has also realized that for sensitive subjects that may attract contradictory opinions, vital discussions may come and vanish at a fast pace and it may become a challenge to keep track of such conversations and record them on Telegram. And, amid the rapid growth of Kyber and the forthcoming launch of KyberDAO, Telegram may not be able to support the emerging requirements of Kyber. And, therefore, Kyber has decided to use Discord as its official community platform.
Fate of the existing Telegram groups:
As of now, Kyber Telegram groups will continue to exist to ensure the hassle-free transition. However, it is interesting to note that all the official Kyber declarations, communications, and community polls will take place at Kyber's Discord server.
Kyber's WeChat groups and private Telegram chats with varying associates, reserve managers, and projects are likely to continue as usual.
Why Discord?
The reason why Discord has opted is because it has been created, especially for the vast communities. It caters to specific requirements of various community groups effortlessly, whether you are a KNC holder, developer, trader, pool, reserve manager, staking pool, etc.
Now Kyber is all set to launch Katalyst, and the KyberDAO and this channel's feature is important for communication and accomplishing rough agreement concerning protocol and DAO-related subjects.
Discord is likely to emerge as a vital part of Kyber's governance procedure. It is expected to host vital communications and polls related to Kyber protocol parameters.
DeFi is one of the hottest sectors in the crypto space with numerous projects. The @kybernetwork is well positioned to benefit from all of these projects through its on-chain liquidity protocol. Guy takes a look 👇https://t.co/z7rR9RUjFb #kybernetwork $KNC #defi #ethereum

— Coin Bureau 🕵🏻📑 (@coinbureau) March 15, 2020
Earlier, Kyber utilized Discord for KyberDeFi  Hackathon procedures in 2019 and several leading crypto projects are already using Discord.
If you enjoy DeFi but still haven't read about @KyberNetwork's upcoming Katalyst upgrade, you really should.

This thread by @tokenterminal is a *very* good tl;dr. https://t.co/HkRvohAyNA

— DeFi Dude 🕶️ (defidude.eth) (@DeFiDude) March 16, 2020
Kyber Network has decided to make Discord as its official community platform after thorough research and witnessing several advantages in allowing various discussions. Discord is expected to host Kyber developers' chat and will soon have Vietnamese, Korean Japanese language channels.
Kyber Network strives to connect the fragmented tokenized world by allowing immediate and smooth transactions between platforms, ecosystems, and other use cases.