Forex News
EUR/USD Analysis: Euro Gains Against USD as Fed Rates Cut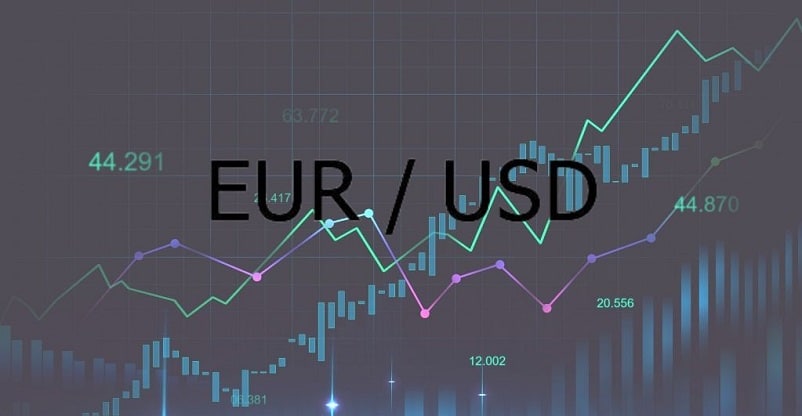 EUR/USD trades at 1.115 after the Fed rate cuts from 100 Basis point to 0% to 0.25% on Sunday, to ramp up the Quantitative Easing (QE)
Although, being a part of the savior to the national emergency, markets respond wasn't satisfying as Dow futures dipped by 900 points, S&P futures and yield on Treasury Bills also saw no escape at the opening bell on Monday
Asian markets happened to be no exception as Australian, Hong Kong, China, South Korea, India kept facing the bearish pull in continuity to the Coronavirus outbreak
The Fed rate cut to zero is put into action so that the rate of emergency lending is slashed and helps the economy to fight against the virus jointly. Alongside, the Fed has also cut the minimum requirement for thousands of banks to zero in order to have a financial savior amidst the crisis, except the financial markets that are still on edge of a breakdown. The QE program will require $700 billion worth of asset purchases viz., Treasury and mortgage-backed securities. This is going to increase the liquidity provision of USD, leading to protective measures to avoid funding crises.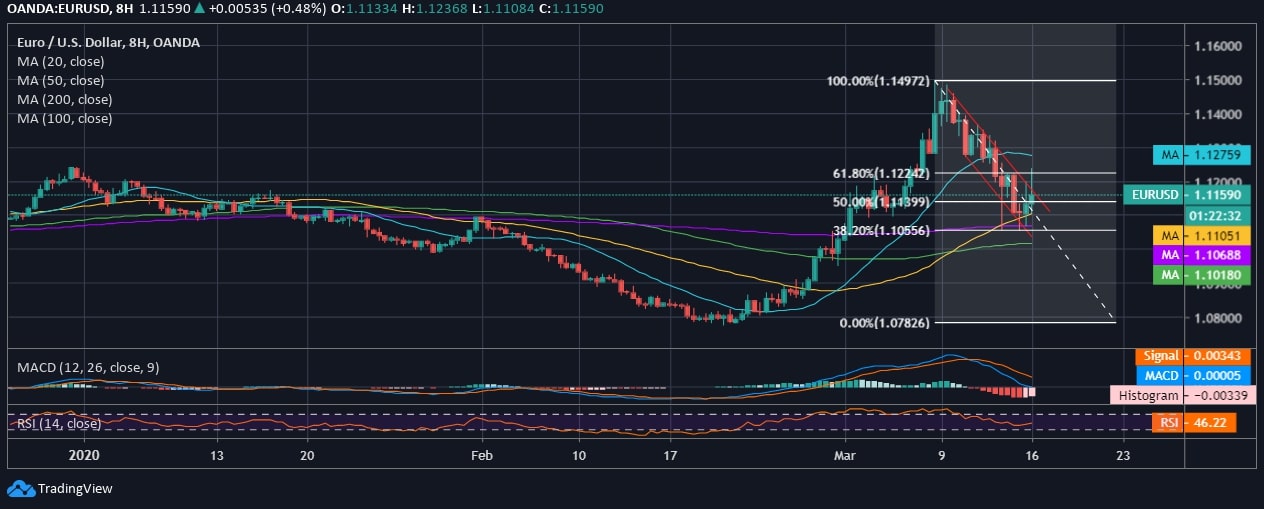 Emphasizing the effect of Fed rate cut to zero, we see that Euro against the US Dollar is at $1.115, at the time of writing. On Monday, EUR/USD opened ahead of 50-day, 100-day and 200-day MA. In this period of economic imbalance, the said pair closed the previous week with losses as it recorded the highest at 1.1496. With Euro being spiked in the recent past, the fall has led the support formed around 1.11. As Euro strengthens against USD, it manages to stay above 50.0% Fib Retracement Level.
However, it is too late to realize that the Fed rate cut is just a part to lessen the financial crises as the global economy blows off due to the widespread of COVID'19.