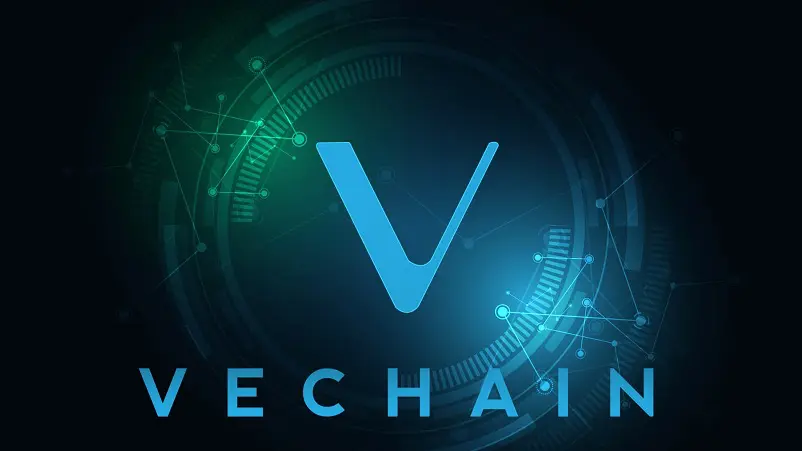 The tremendous regressive price trend of the major coins is disheartening for the traders. The entire month has been registered the huge price crashes. The first quarter is about to hit the end and the indications aren't positive. The coins might be facing a regressive closure of the first quarter.
VeChain price has been demolished in the similar spree. The coin was spotted breaking records in the first two months. For instance, the currency was trading at $0.0084 resetting the 90-days high counter within the 45 days of opening of 2020. Today, the VET coin price is at $0.026 and the fall registered is catastrophic.
VET Price Prediction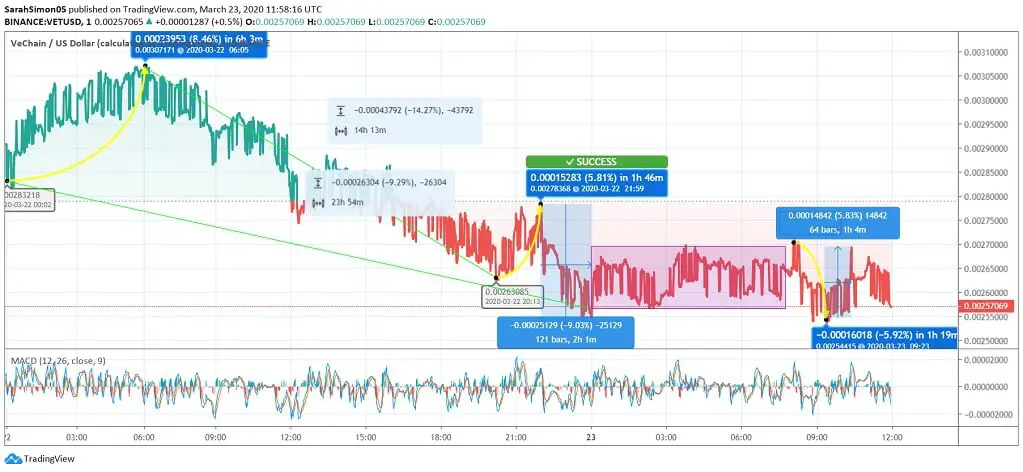 If we look at the price movement of VET coin over the last 30 days, it was quite unstable. During the first week of month, VeChain was trading with upward momentum but after March 10, it started trading downwards with strong bearish influence. And on March 16, VET price was traded around $0.0016 level which is the lowest of the said timeframe. Yesterday, the currency was trading at $0.00283 at 00:02 UTC and in the next 6 hours, the price escalated to $0.00307 by 8.46% hike. However, the coin couldn't hold itself at the same level and thus in the next 14 hours, the currency marked a tremendous fall.
VeChain price fell from $0.00307 to $0.00263 and the regression marked during the same was almost of 15%. Later, the price improved to $0.00278 by 5.81% but again dropped to $0.00257 by 9.03%. The intraday movement of the VET coin reflected a drop of 9.29%. Today, the currency started the day at $0.00257 and then, the coin held itself tightly around $0.00265 and remained the same till 07:30 UTC.
Thereafter, the price spiked to $0.00270 and again dropped to $0.00254. Later, VeChain picked up the pace and touched $0.0268 and is currently hovering around the same. As per the MACD indicator, the histogram is red and thus creating bearish divergence. The signal line and the MACD line are intertwined and thus creating bearish crossover.
The currency is currently trading towards immediate support level. The possibilities of falling to the immediate support level are relatively more. Thus, in the impending hours, VET coin can breach the immediate support level at $0.00244. The intraday day might bring losses to the traders. The growth in the coin is likely to take place in sometime.