VeChain News
VeChain Showed Surge of Almost 4%, Partnered with Govt. of San Marino for Assistance in Governance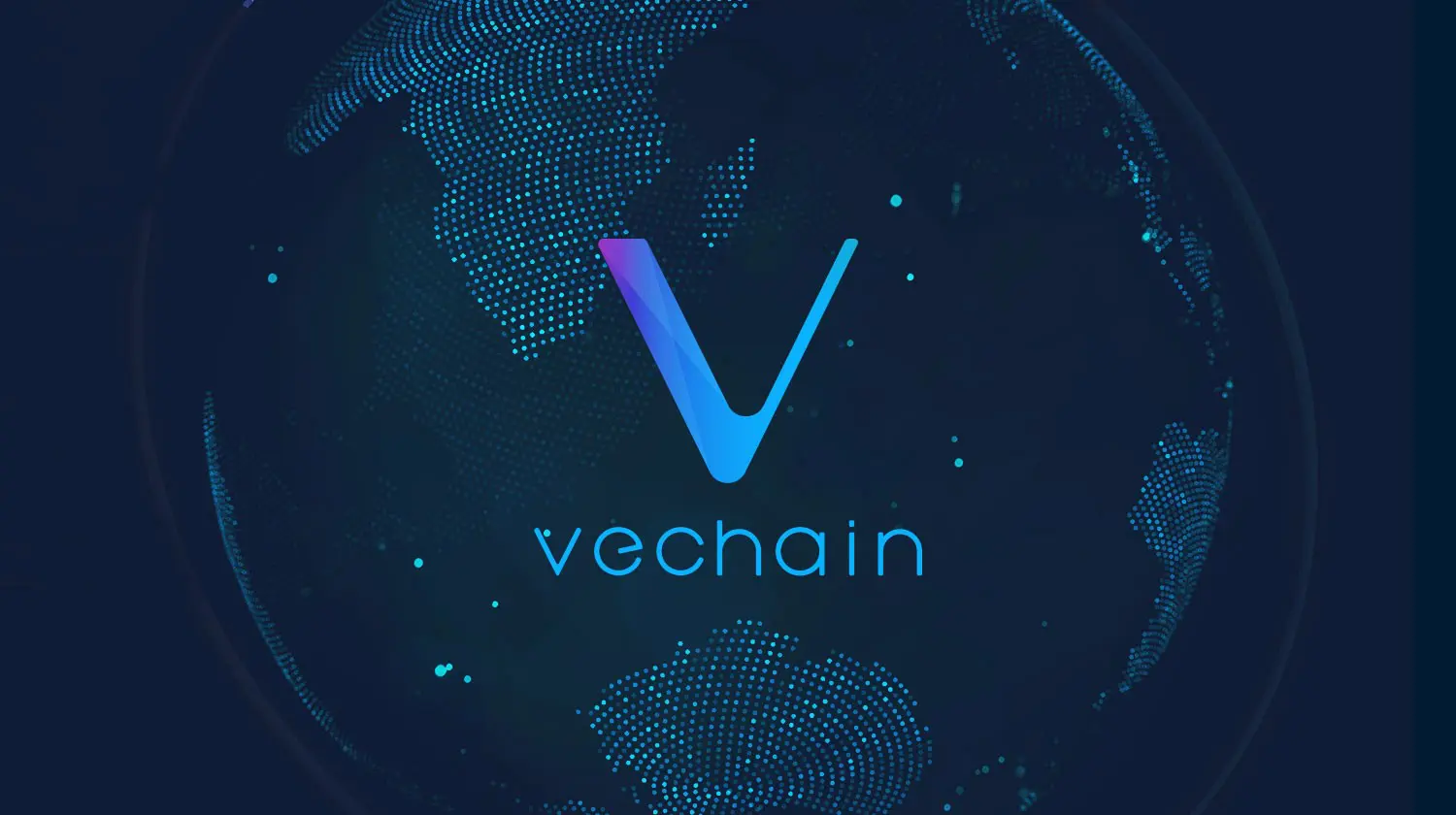 Recently, VeChain partnered with the government of San Marino. The country has a cumulative GDP of $1.6B. The VeChain based Jur became the first Dapp to sign a certified strategic partnership with San Marino Innovation.
VeChain Price Analysis & Predictions
VeChain was trading at $0.00487458 on August 09. Today after 25-days, the VET coin has shown a decline of 16.77%. Similarly, in the weekly trading, the crypto broke down by 7.38% and dropped to the current level from the trading price of $0.00437961 on September 03. In yesterday's trading, however, VeChain has made a hike of 3.6%. Yesterday, it opened at $0.003860 and closed at $0.003999.
After a week or so of decline, VET coin made a bounce back. For now, the trend will more be flattish. As per our prediction, VeChain might cross its 30-Day highest of $0.0050 soon. The immediate resistance for the VET coin is at $0.004061 and the support level is at $0.003896. Meanwhile, it is a good time for investors to increase their holdings in VeChain. It will be a beneficial investment in the long-term.
VET to USD Price Chart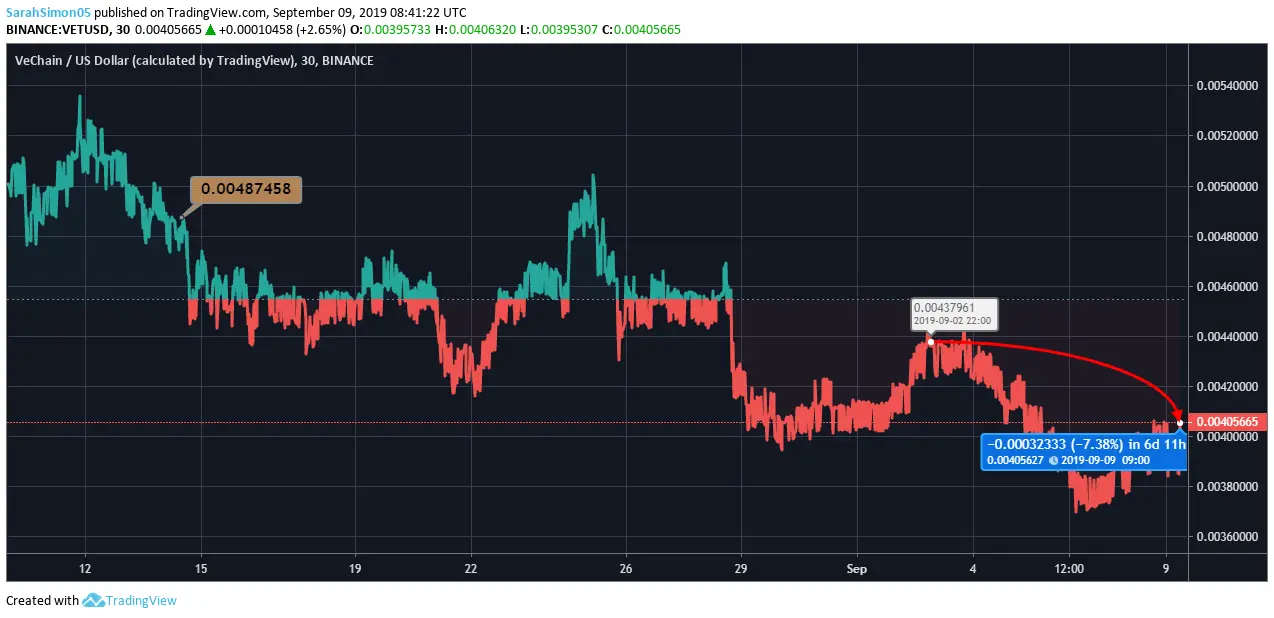 Current Statistics (On September 09, at UTC 08:41):
The trading price of VeChain against US Dollar was trading around $0.004056.
Against Bitcoin, the crypto was valued around 0.00000038 BTC.
Additionally, the Market Cap of the VET coin was around 214,769,019 USD.
At the same time, the 24-hour trading volume of VeChain was 27,308,078 USD.
With an ROI of -74.25%, the number of VET coins is circulating in the market was 55,454,734,800 VET.