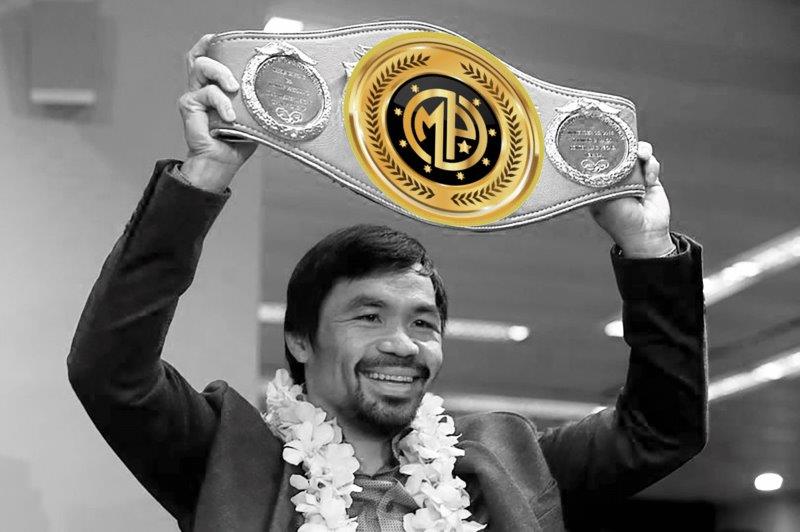 Manny Pacquiao, 40, The renowned boxer, made an announcement at a concert about the release of its cryptocurrency in Manila this Sunday.
The cryptocurrency is named as the "Pac" which promises to let fans buy merch as well as engage with the celebrity.
The Pac is very much akin to the traditional paper money as it offers a token that can be traded digitally at a floating-point value bagged on a ledger working independently. The cryptocurrency is also known to have had the full-fledged support of Pacquiao's fans for his launch. The token is reportedly planned to be enlisted in a Singapore based crypto giant called the Global Crypto Offering Exchange (GCOX) that exclusively deals in the making of the celebrity tokens.
The company in a blog post said that

The token works on a Blockchain framework through which fans now be able to have a closer engagement with Manny Pacquiao.
The post also lists that: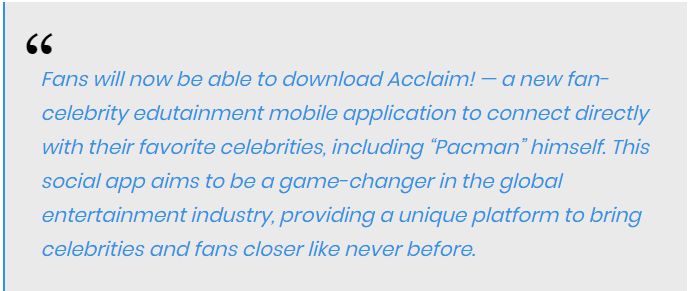 The given token can just be utilized to buy goods from the schemes from the programs backed by Pacquiao's digitized payment system called "Pacpay." Pacay is known to supports Pacquiao's merchandise trading.
Till now almost all celebrity-led cryptocurrency initiatives have been unfruitful. To name some, Floyd Mayweather & DJ Khaled were charged on not quoting the nature of Central Coin cryptocurrency as a paid one by the US Securities and Exchange Commission, SEC. The incident dates back to last year.
Mayweather got a whopping $100,000 for the promotion of the digital token quoting the lines on social platforms: "Get yours before they sell out, I got mine." On the other hand, Khaled spoke of CentraCoin as being a "game-changer" on Twitter and got $50,000 for it.
The firm behind CentraCoin had been reported to have been charged for the deceptivity and fraud by the SEC.
The boxer has become the first celebrity who has started a cryptocurrency that lets its users control the value. Others like tennis star Caroline Wozniacki, singer Jason Derulo, and former soccer champion Michael Owen will be launching their crypto tokens soon.