VeChain News
VeChain Exhibits Dramatic Movement Over Week-long Run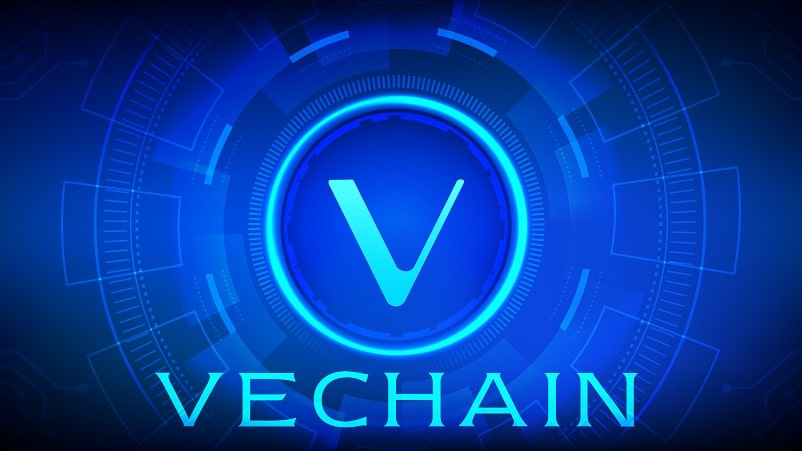 The price movement of VeChain has been quite volatile over the week. The price reflected a steep drop during the beginning of the week but the same improved soon. The growth remains intact for almost the rest of the days.
The recent upsurge in the VET coin is likely to invite the rally soon. The traders can dig-in with a high prospect of profit. The coin is anticipated to have a flourishing future.
VeChain Price Analysis
VET coin started the week at $0.00588 on January 23, 2020. In the next 13 hours, the price dropped to $0.00540 by 8.14%. Then, the currency began price recovery immediately and escalated to $0.00563, but it couldn't hold for long and dropped to $0.00546. Later, VeChain price jumped to $0.00566 by 3.64%. The pullback pressure brought the coin to $0.00542. Towards the end of January 24, 2020, the price was at $0.00569. However, on the next day, the price touched $0.00544 by 4.26%.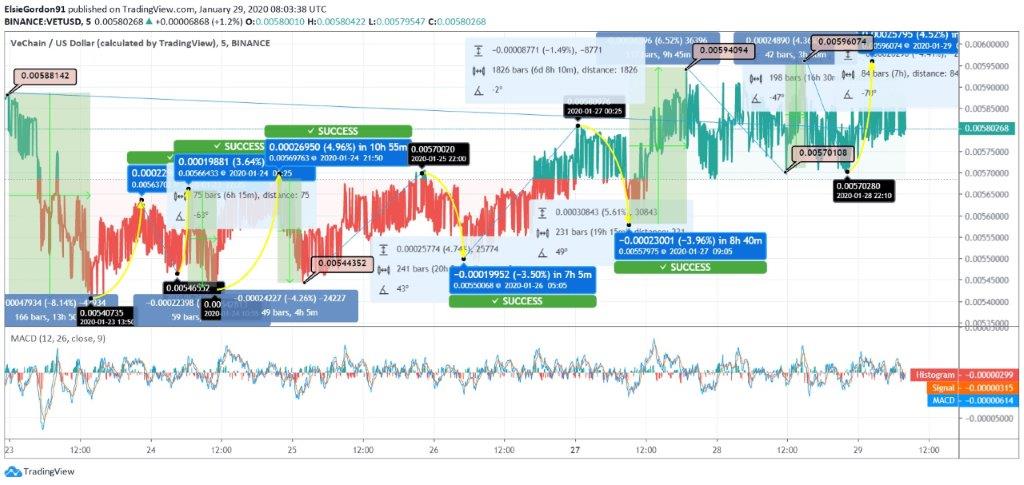 On January 25, the VET price jumped to $0.00570 by 4.74% hike. After this hike, on the next day, the price dropped to $0.00550. Later, the upsurge took the VeChain price to $0.00580 by the end of January 26, 2020. The next day, the price dropped to $0.00557 and later, the escalation took the price to $0.00594 by 6.52%.
The price of VeChain started dropping from January 27, 2020, and took the price to $0.00570 on January 28, 2020. Then, the coin picked up the pace and touched to $0.00596 by 4.36%. The VET coin price dropped to $0.00570 at 22:10 UTC. The improvement took the price to $0.00596 by 4.52% at 02:25 UTC on January 29, 2020.
As per the MACD indicator, the signal line overlapped the MACD line and which indicates the trend might be regressive in the upcoming hours. However, the price is quite near to the immediate resistance level. The intraday trader might see the coin hovering around the same for the rest of the day.
R1: $0.005915, R2: $0.006007 and R3: $0.006103
S1: $0.005727, S2: $0.005631 and S3: $0005539