Dogecoin News
Dogecoin Manages to Trade Above $0.0024 in a Week-long Run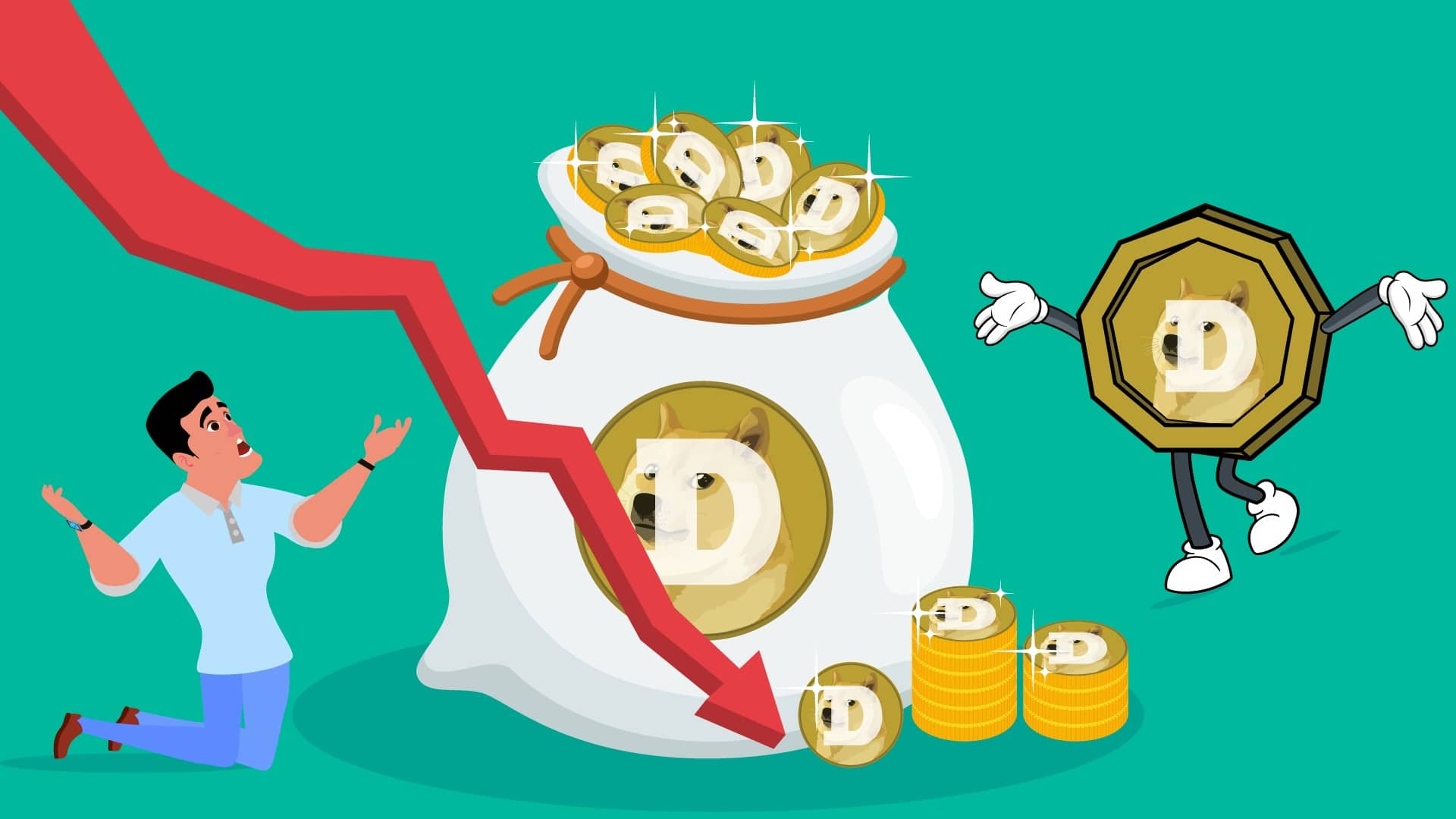 Dogecoin couldn't match its peers and lost 0.84% over the last week
The next halting point is likely to come at $0.002479
Despite the overall bullish market condition, Dogecoin couldn't fetch a decent gain in the last week. Creating an exception, it was marginally down by 0.84% in this period. It is currently being traded at 0.0024271 USD. It is likely to follow the current trend in the coming days and may not get devoid of price fluctuations entirely.
Dogecoin Price Analysis
DOGE price was at 0.00244784 USD at the opening of January 22, and over the next two days, its value nosedived to 0.00213635 USD, the lowest point of the week. This 12.73% drop was followed by a 9.22% increment in the value that added 0.00019 USD and pushed the Dogecoin price to 0.00233565 USD by January 27. The last variation happened between January 27 & 28. In this one day, the currency soared by 13.56%, and the price reached at 0.00252757 USD.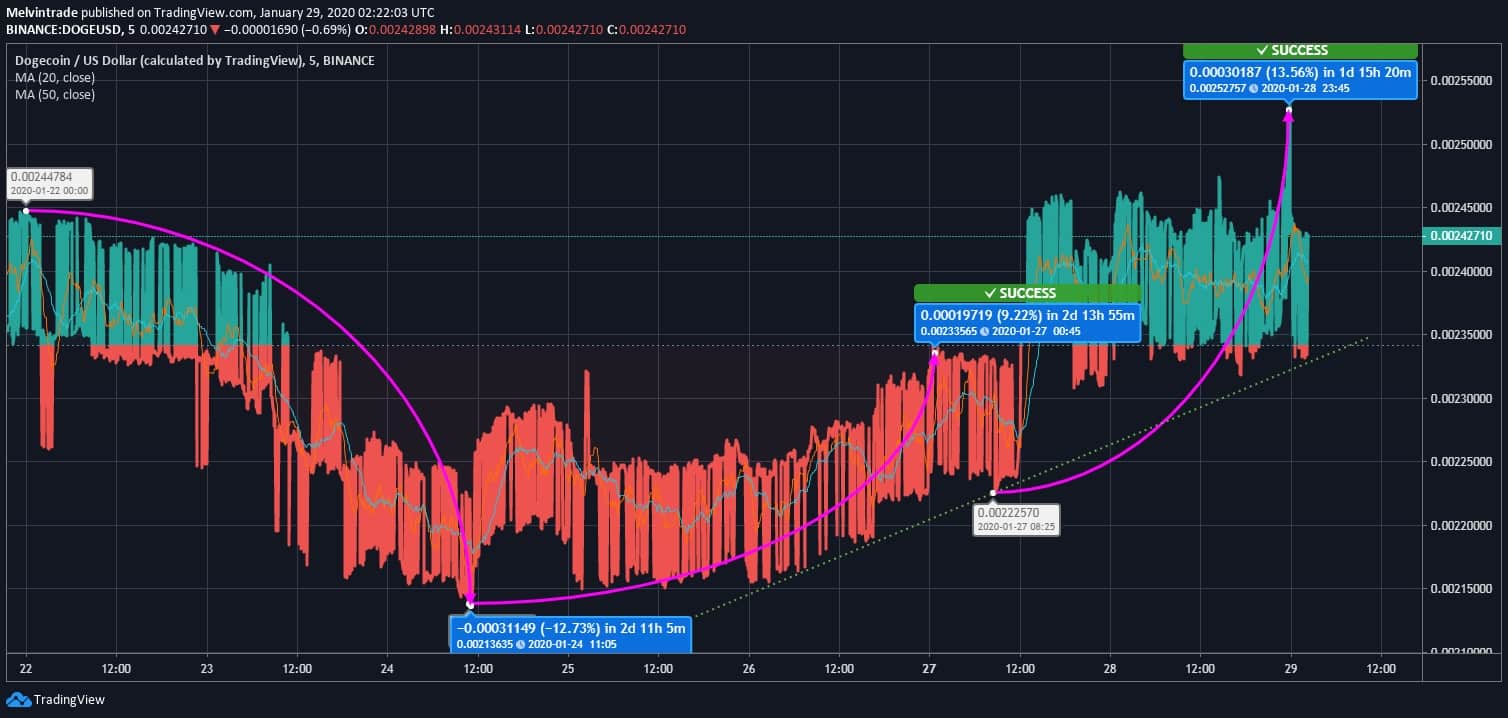 Dogecoin's current price at 0.0024271 USD has managed a marginal lead over its daily 50 days and 20 days moving averages. The currency is likely to keep this current uptrend for some more days. The next resistance point may come at 0.002479 USD.
| | |
| --- | --- |
| Dogecoin (DOGE) | Resistance & Support Levels |
| 1st Resistance | $0.002479 |
| 2nd Resistance | $0.002508 |
| 3rd Resistance | $0.002566 |
| 1st Support | $0.002392 |
| 2nd Support | $0.002334 |
| 3rd Support | $0.002305 |