Stellar News
Stellar Upsurge Brings the Price Back to $0.062 in 7-days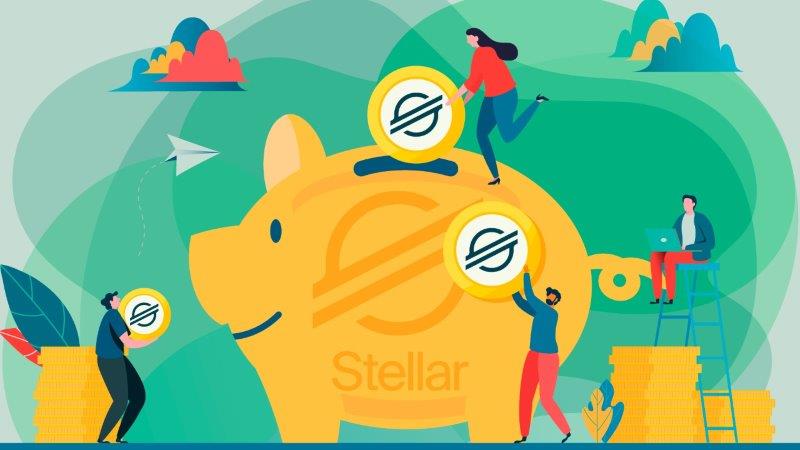 Stellar Lumens started moderate improvement in the middle of the ongoing week. The improvement that started a few days ago is still hanging around. The same has spiked hope among the investors that coin would be seen recovering heftily.
XLM Price Prediction
Stellar price was trading at $0.06115 on January 23, 2020, and then, it started dropping and continued with the same trend for about a day. The counters moved from $0.0611 to $0.0548 by a massive decline of 10.26%. The XLM coin reflected slight improvement as the price counter jumped to $0.05806 by the end of January 24, 2020. The price slipped to $0.0554 by 4.51%. After this drop, Stellar coin began price recovery and it touched $0.05896 by 6.39% hike. On the next day, the price slipped to $0.0575 by 2.40%. Later, the currency improved and touched $0.0605 on the same day.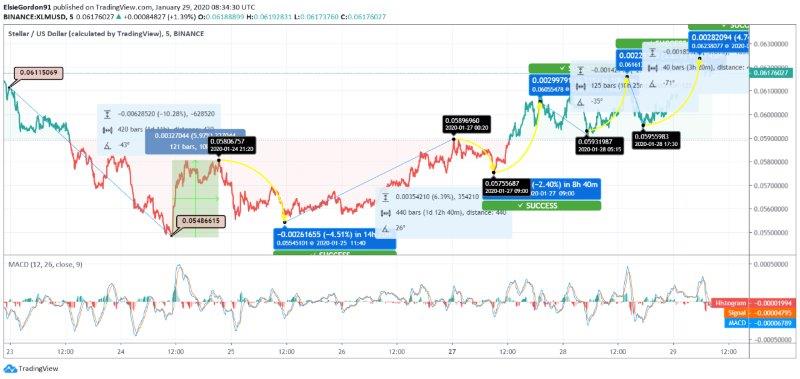 On January 27, the coin was spotted trading with moderate volatility. With a slight improvement, the coin traded upside marginally and again slipped to $0.05931 on January 28, 2020. Stellar price touched $0.0616, but it dropped to $0.0595 on the same day. Later, the price improved at the end of the day and kept escalating till it touched $0.0623 on January 29.
As per the MACD indicator, the signal line is about to intersect the MACD line. This could cause a change in trend; thus, the rest of the day might be slightly volatile. Presently, Stellar has violated the immediate resistance level at $0.0616. If the trend reverses, the coin will find immediate support at $0.0590.
R1: $0.061658, R2: $0.063014 and R3: $0.064263
S1: $ 0.059053, S2: $0.057804 and S3: $0.056448