VeChain News
VeChain Declines by Over 5% with its Intraday Movement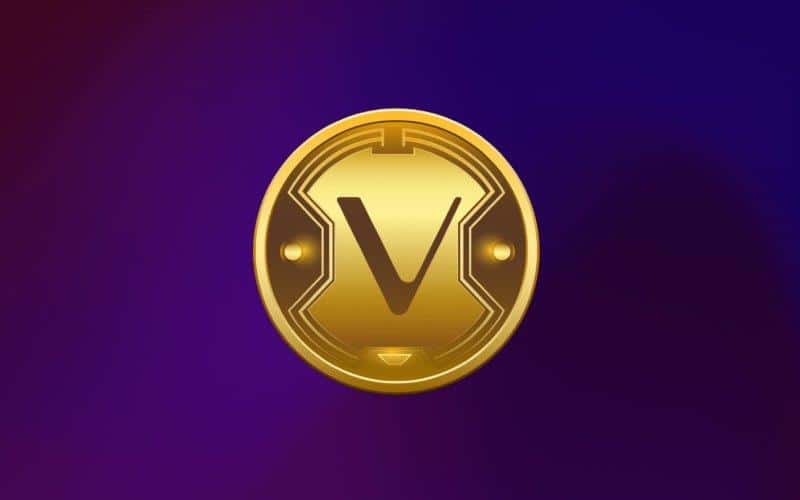 VeChain loses 5.19% overnight and reached 0.00332 USD.
The next resistance seems possible at 0.0034 USD.
VeChain's value has fallen from 0.0035 USD to 0.0033 USD over the last 24 hours and this 5.19% loss in the value has been caused by four major price variations in this period. There is an overall downtrend in the value of VeChain.
VeChain Price Analysis:
VeChain witnessed its first swing between 00:24 UTC and 10:52 UTC and this swing pushed the value to 0.00336249 USD. It was however, followed by a 3.11% hike which helped VET to touch 0.00346647 USD. The third variation started at 12:50 UTC and over the next 6 hours and 26 minutes, it lost a whopping 4.12% to touch the lowest point of the day at 0.00332268 USD. The last variation gave some relief to the investors as it helped VET to scale the value to 0.00347898 USD by 23:17 UTC. However, since the opening of today, the coin has been on a constant fall. The market cap has also been impacted by the overall decline in the value of VET.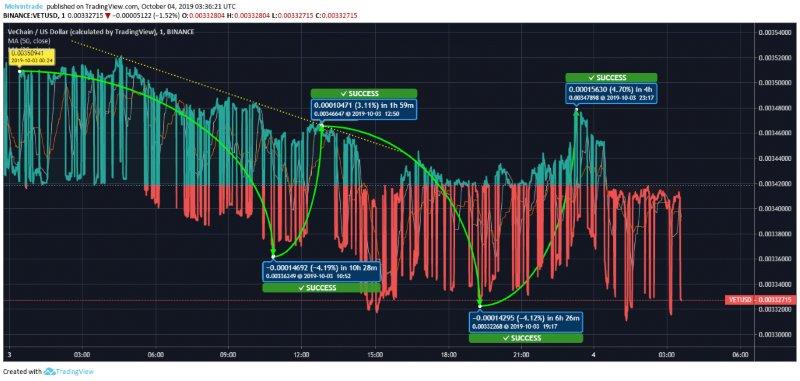 VeChain's overall Return on Investment is still in the negative and it has not shown any notable sign of growth in the last month as well. Its current trend is also way below its 50-day and 20-day average. So, we advise the investors to keep patience to play for the long-term.
| | |
| --- | --- |
| VeChain (VET) | Resistance and Support Levels |
| 1st Resistance | $0.00349 |
| 2nd Resistance | $0.00355 |
| 3rd Resistance | $0.00359 |
| 1st Support Level | $0.00338 |
| 2nd Support Level | $0.00333 |
| 3rd Support Level | $0.00327 |