TRON News
TronWallet Added CHZ in New Swap Pairs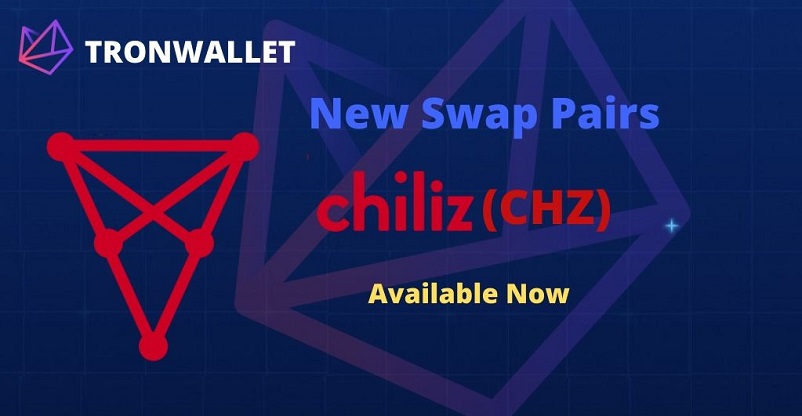 It has been an important development for the football, and sports blockchain project segment as the token of the Socios.com has been added to the TronWallet. The native token of the Socios.com is Chiliz (CHZ) is now available on the TronWallet in new swap pairs. Just so you know, Socios and CHZ are the official partners of many of the well-known sports organizations in the world, including the likes of UFC, Atletico Madrid, Juventus, Barcelona, West Ham, and AS Roma among others.
Finer Details
Announcing the association, TronWallet took to its Twitter page and introduced CHZ Swap pairs by expressing delight and joy over their association
#TronWallet is thrilled to announce new Swap pairs to & from @Chiliz $CHZ!
– CHZ/#BTC
– CHZ/#TRX
– CHZ/#ETH
– CHZ/#USDT
– CHZ/#TWX

Chiliz & @Socios are pioneering sport blockchain projects with partnerships with @UFC, @juventusfcen, @FCBarcelona & more:
🔗https://t.co/amGCYAS9Xm pic.twitter.com/qGnMeN4NbG

— Klever (@klever_io) May 8, 2020
The new pairs are live and available in the following descriptions: CHZ/BTC, CHZ/ETH, CHZ/TRX, CHZ/TWX, CHZ/USDT. It will be interesting to witness how this new association will pan out in the future, specifically with respect to the adoption of CHZ among prospective investors.
Conclusion 
There is hardly any doubt about the potential of CHZ as football and sport happen to be one of the most lucrative segments in the industry. The association with the TronWallet is definitely going to give a fillip to the adoption of CHZ. The cryptocurrency market continues to remain in a high degree of turbulence, and how investors will ultimately behave to this particular development is going to be a topic of keen interest for the whole cryptocurrency industry.