Bitcoin News
Bitcoin's Bull-run Sees a Minor Slowdown While It Approaches Halving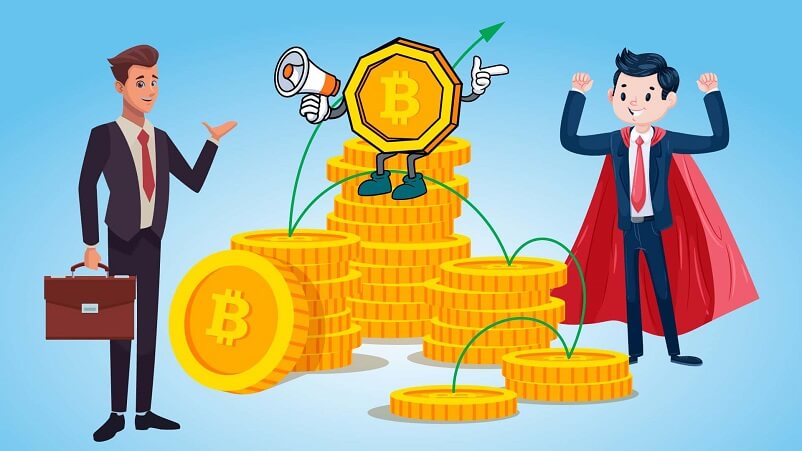 Bitcoin's reapproach towards $10,000 slows down a bit; ranges around $9600
Apparently, the recent slowdown seems to have directed the BTC towards the psychological price level of $10,000
BTC trades bullishly since the last few days and this has captivated the crypto community on twitter magically this time. While the world is fighting a global health crisis, Bitcoin's price surge is something relieving to hear about. Alex Kruger, the renowned trader, and economist has tweeted in an optimistic way regarding possible upcoming price moves.
After breaking resistance at $9,000, it looks like in 5 years bitcoin will be between $10 million and $400,000. Unless price breaks back down below $9,000, in which case support will be at $4,500. Are you ready for it? pic.twitter.com/8e85edw5AW

— Alex Krüger (@krugermacro) May 8, 2020
Regarding Bitcoin's short-term outlook, we can surely keep the upcoming Halving in mind. Considering its history of previous halvings, the coin is likely to see some ample growth in its price, as far as other factors fall in place.
Bitcoin Price Analysis
The year to date chart clearly focuses on how the coin has bounced back strongly after the market crash. The price recovery has surpassed a few major resistances at $6779, $7349, and $8744. BTC is just below its highest price mark since 2020 started after carrying out a more than 100% rebound.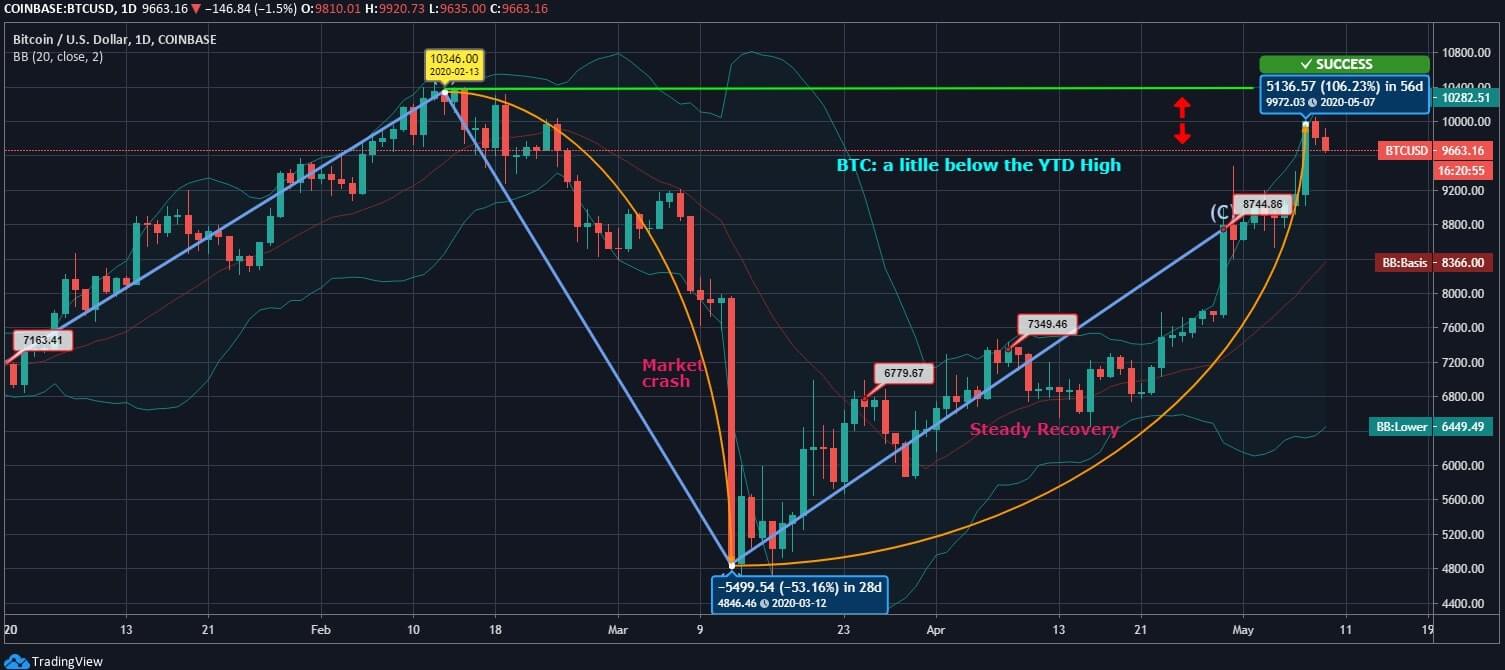 The way the Bollinger bands have opened even after such hefty price changes, further volatility cannot be denied. In these circumstances, liquidity crunch due to market uncertainty can occur.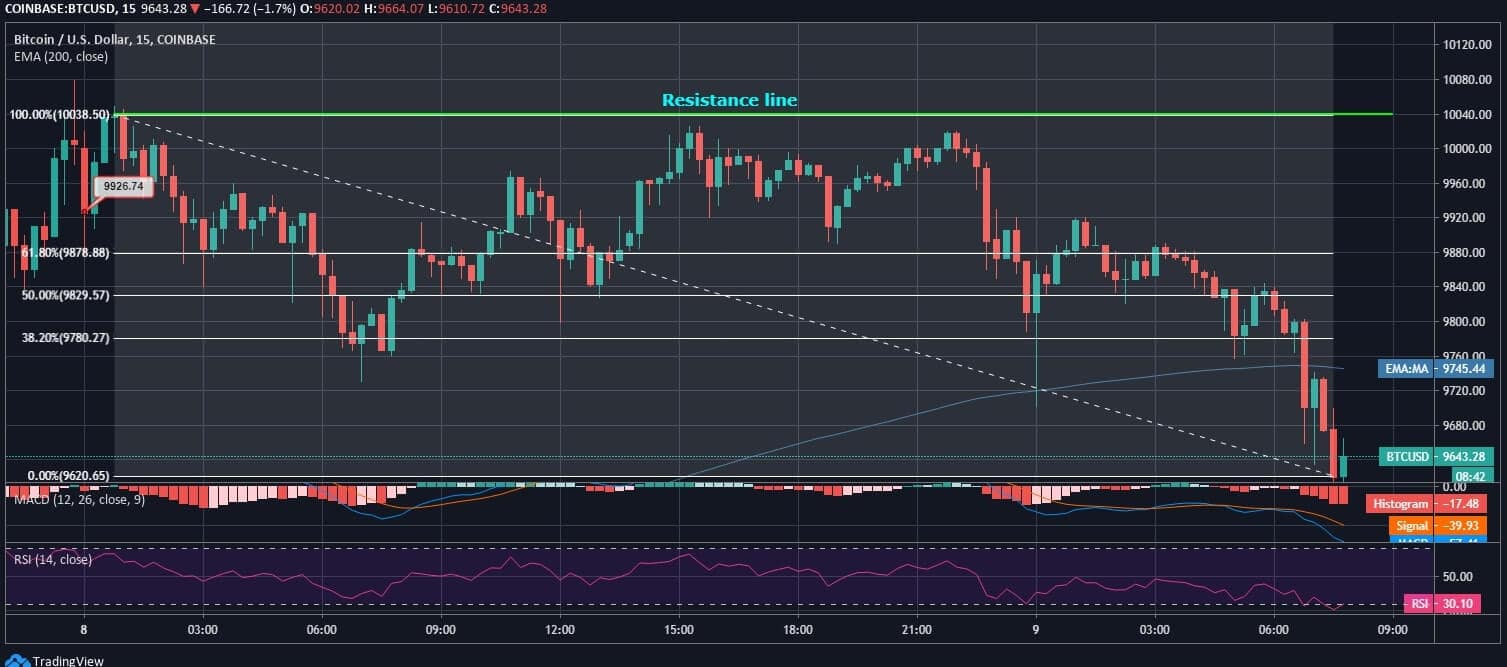 After yesterday's bullish spree, Bitcoin has declined slightly today. It has formed a bullish candle after dipping below $9700. The recent dip caused the price to slip below the EMA line while it holds bearish technicals. RSI of BTC has just tapped an oversold mode while MACD too is in a negative area.