Dogecoin News
Dogecoin (DOGE) May See Further Price Rally; Gives Positive Signs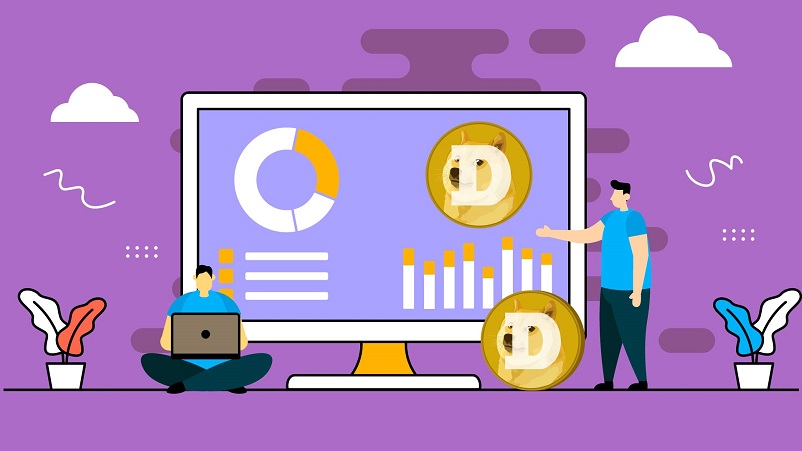 Dogecoin price has recovered by more than 75% over the last few months. The currency holds a strong bullish outlook now, while a few other altcoins have started facing a bit of turbulence after such a strong market rebound.
One important factor that proves how the market has hustled to survive the pandemic is Bitcoin's price trend that has already reached above $9500. Also, yesterday, BTC traded above $9900, after which short-term corrections have taken place.
Dogecoin Price Analysis
Here, Dogecoin's bullish spree has taken the price above $0.0026 with an escalation of 75.44%. Such a hefty price rise has taken time as long as one and a half months. Meanwhile, the coin faces barriers at $0.0018, $0.0020, and $0.0025.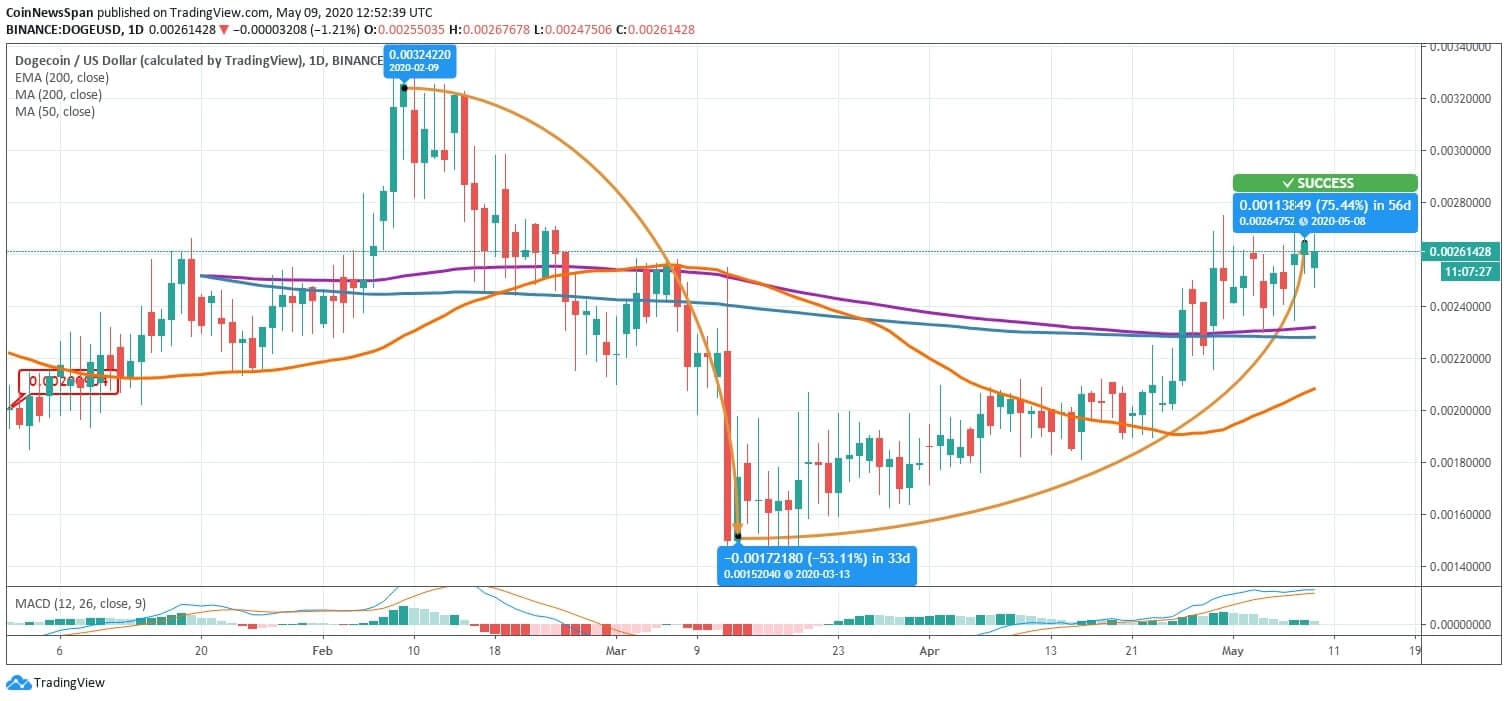 Due to Coronavirus, DOGE/USD had traded downward by almost 53%. The loss of valuation took the price below $0.0016 with humongous bearishness. The same made the market crash happen at the time. Here, the coin had breached support levels at $0.0026 and $0.0028. Before that, notably, the Dogecoin price had seen highs above $0.0030 and marked $0.0032 as its highest price point of this year. This year, till mid-February, the coin kept surging smoothly.
The MACD indicator reflects a positive signal as it has just formed a bullish candle. However, the moving averages have formed a bearish crossover.