TRON News
Tron's Upsurge Gets Interrupted Due to Intraday Drop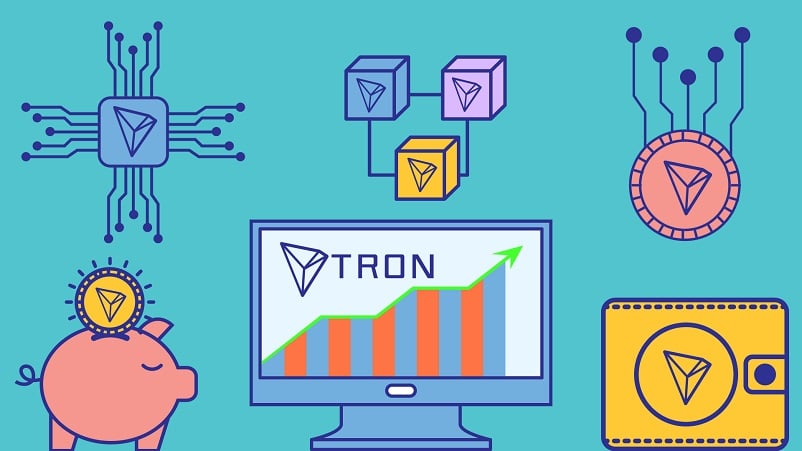 The crypto market was spotted improvement in the price movement of most of the coins during the last couple of days. Tron coin also benefitted due to the same and escalated from $0.013 to $0.014.
However, the current price movement seems disturbed by the bearish pressure. The escalation is anticipated to resume shortly. The intraday traders might have to bear the marginal loss.
Tron Price Analysis
Yesterday, TRX coin started the day at $0.01472 and then dropped to $0.01452 by 1.39%. The currency jumped to $0.01469 by 1.05% immediately after the same. Tron price slipped to $0.01439 by 2.05% fall. There was an immediate recovery that brought the TRX price to $0.01464 by 1.78%. Thereafter, the price dropped to $0.01408 by 3.89%. In the next 4 hours, the coin price improved again and touched $0.01446 by 2.6%. The coin locked around $0.0144 mark for a while and later jumped to $0.01465 by 1.24%. Then, the Tron price dropped to $0.01425 by 2.65%.
The closing hour escalated the price to $0.01439 by a marginal hike of 0.95%. The day-long run brought 2.23% regression in the price. Today, the TRX price escalated to $0.01457 from $0.01439 by 1.23%. The coin slipped to $0.0143 by 1.24%. After that, the currency managed to remain at the same level despite a marginal hike of 1.35%. Currently, the Tron currency is trading at $0.014391.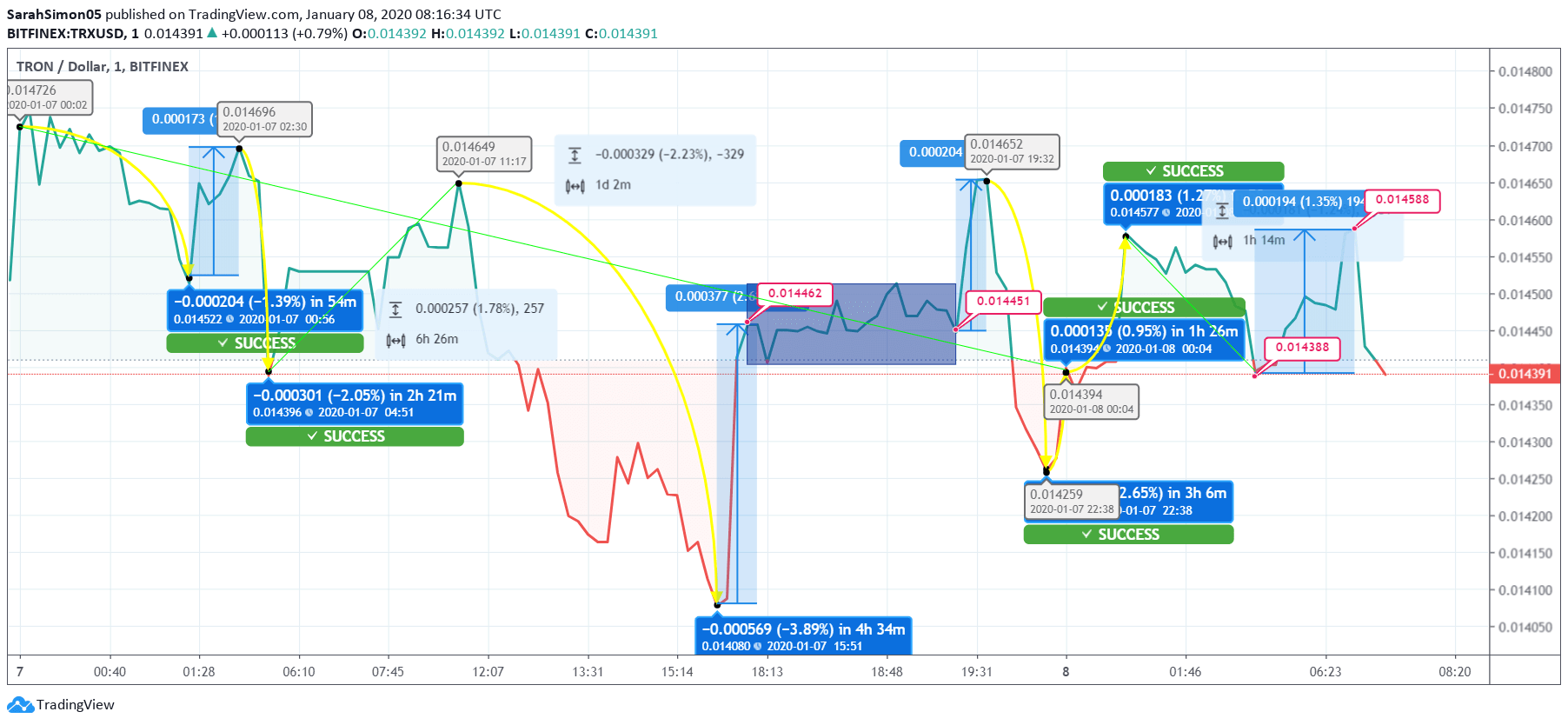 Tron price is slipping towards the immediate support level at $0.0141. If the price improved during the later hours, then the coin might jump to the immediate resistance level at $0.0146.
| | |
| --- | --- |
| Resistance Level | Price |
| R1 | $ 0.014673 |
| R2 | $0.014972 |
| R3 | $ 0.015204 |
| Support Level | Price |
| S1 | $ 0.014142 |
| S2 | $ 0.01391 |
| S3 | $ 0.013611 |