Verge News
Verge Price Plunges by 3% Over the Last 24 Hours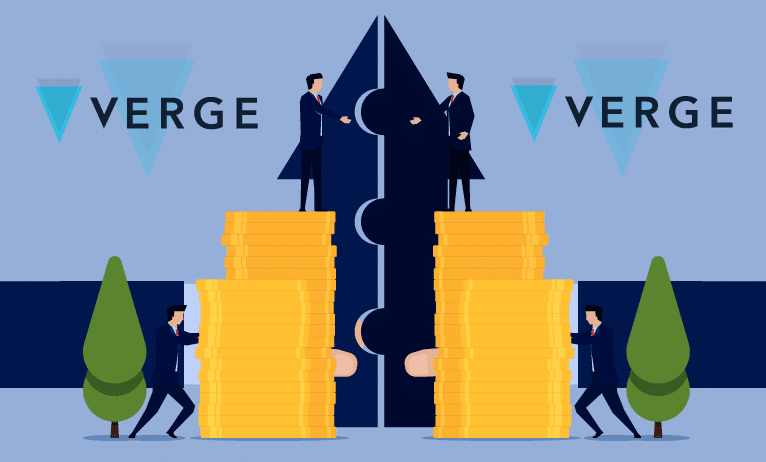 Verge (XVG) price movement has been progressive from the beginning of the year. In the last 7-days run, the price has been trading around $0.0034. The major change is noted in the volume in this week, the counters were at $1,153,168 on January 05, and yesterday, it was at $4,000,326.
The price movement is speculated to improve in the upcoming days. The current downside momentum is likely to remain intact for some time. The same would lift soon and Verge price would escalate again.
Verge Price Analysis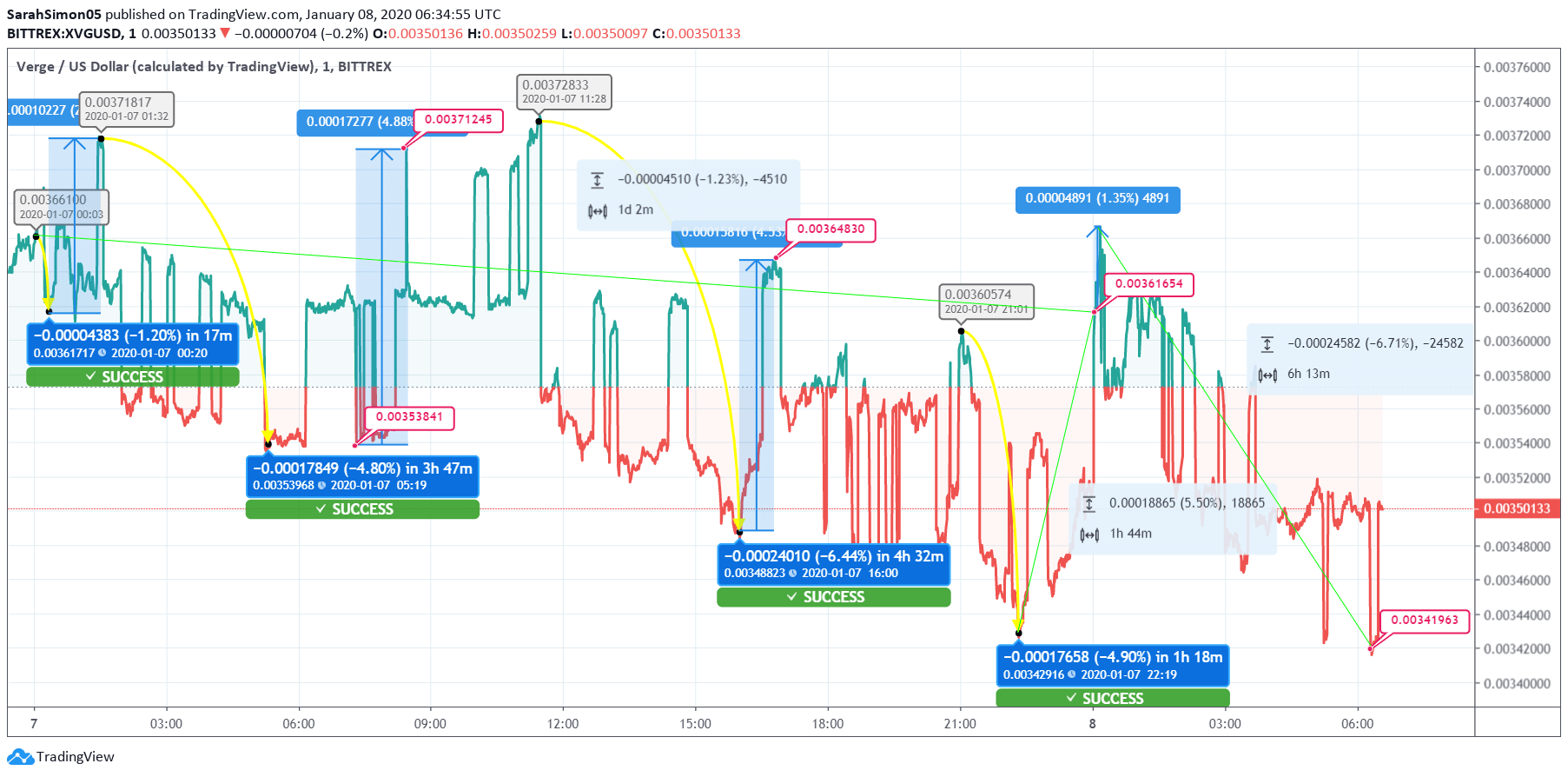 Yesterday, the XVG coin started dealing at $0.00366. The price slipped to $0.00361 by a marginal decline of 1.20%. Then, the price escalated to $0.00371 by 2.01% and in the next 3 hours, it slipped to $0.00353 by 4.80% fall. Verge price escalated to $0.00371 from $0.00353 by 4.88% in the later hours. There was another drop marked that brought XVG price to $0.00348 from $0.00372 by 6.44%. The currency recovered again and touched $0.00364 by 4.55%. Then, the coin price dropped to $0.00342 from $0.00360 by 4.90%. The closing hours recovered the price to $0.00361 by 5.50% hike. The intraday movement brought an overall regression of 1.23%. Today, Verge coin started the day with a slight uptrend. The price counters moved from $0.00361 to $0.00366 by 1.35%. Later, the XVG price dropped to $0.00341 by 6.71% drop.
Despite a heavy drop, Verge cryptocurrency didn't reach the immediate support level at $0.0033. The coin began the day near the immediate resistance level at $0.00366. It looks like the currency might test the same level in the upcoming days. XVG price moves hastily and thus, the currency is best suited for the short-term investors.
| | | | |
| --- | --- | --- | --- |
| Resistance Level | Price | Support Level | Price |
| R1 | $0.003661 | S1 | $0.003378 |
| R2 | $0.003798 | S2 | $0.003232 |
| R3 | $0.003944 | S3 | $0.003095 |