TRON News
TRON (TRX) Marks Steep Upsurge & Trades at $0.0125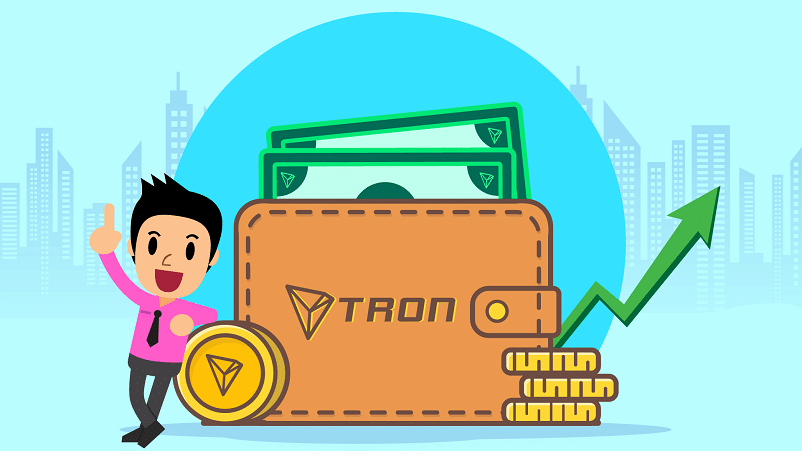 TRON price movement is exhibiting substantial recovery over the last few days. The last few days have experienced heavy improvement, and thus the TRX coin is now at $0.0125. Yesterday, Tron started the day at $0.0103 and closed around $0.0116. The entire market is surging with the top trending coins like Bitcoin, Ethereum, Ripple, etc. The uptrend is likely to stay for a while.
Today, the currency began the day with a slight plunge to $0.0114. Further, the price improved to $0.0125 and marked it as the intraday high. The uptrend is likely to bring the rally soon. The traders interested in the coin are recommended to opt for short-term investment.
TRON Price Analysis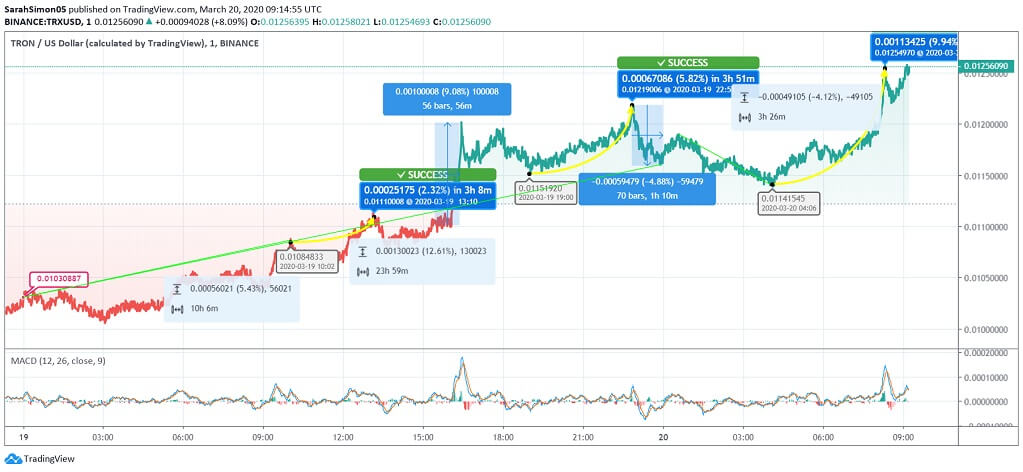 Yesterday, the TRON price was at $0.0103 during the opening hours. Then, it hanged at the same level for a while, but the later hours brought escalation, and at 10:02 UTC, the price was at $0.0108. The escalation continued to $0.0111 from $0.0108 by 2.32% hike. TRX coin locked itself around the same level around the same but further booked a jump to $0.0120 by 9.08% hike at 16:22 UTC. The currency dribbled slightly and locked again. The improvement again registered around 19:00 UTC, and in the next 3 hours, the price was at $0.0121. The closing hour brought pullback pressure that took the TRON price to $0.0115 and ended the day. The day-long movement in the coin reflected 12.61% progression in the price.
Today, TRON coin began the day with a slight upsurge. The currency escalated to $0.0119 but couldn't hold itself, and at 04:06 UTC, the price touched $0.0114. The recovery embarked immediately after the same. The price of the coin has escalated to $0.0125, and with a slight fall, $0.0122, the coin has again touched $0.0125. The currency has breached the immediate resistance level at $0.0124. The coin is heading towards the next resistance level at $0.0137 and looks like the same would get breached in the impending hours.