TRON News
TRON (TRX) Maintains Stability; May Soon Cross $0.01756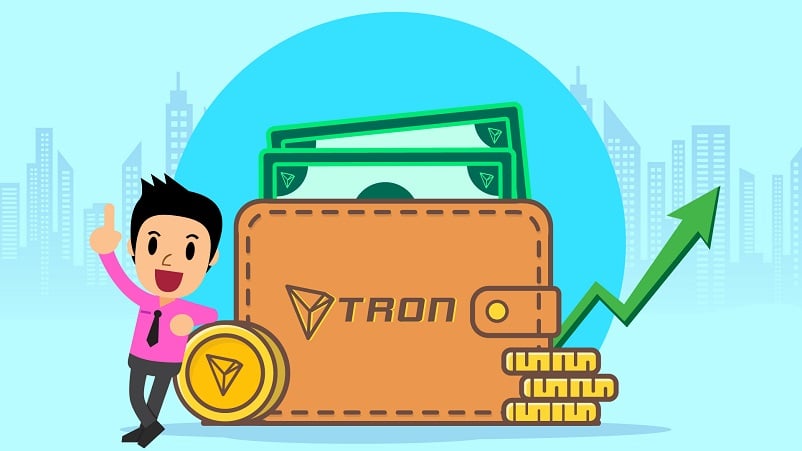 TRON continues steady upside movement after yesterday's price decline. And hence, investors are partly relieved as the coin now appears to be taking steps towards an uptrend. Over the last 24 hours, it has been down marginally, and at the time of writing, the price was trading around $0.01736.
TRON Price Analysis
Yesterday, TRX coin started the day at $0.017403 and over the initial 1 hour and 35 minutes; it lost 7.55% value and got down to $0.016090. This was the lowest point of TRON crypto for the day. It was followed by a 5.89% hike that pushed the price to $0.017038 by 19:33 UTC. The last variation happened between 19:43 and 02:33 UTC. In these almost 7 hours, TRX price managed to trade up to $0.01745 by 3.65% hike.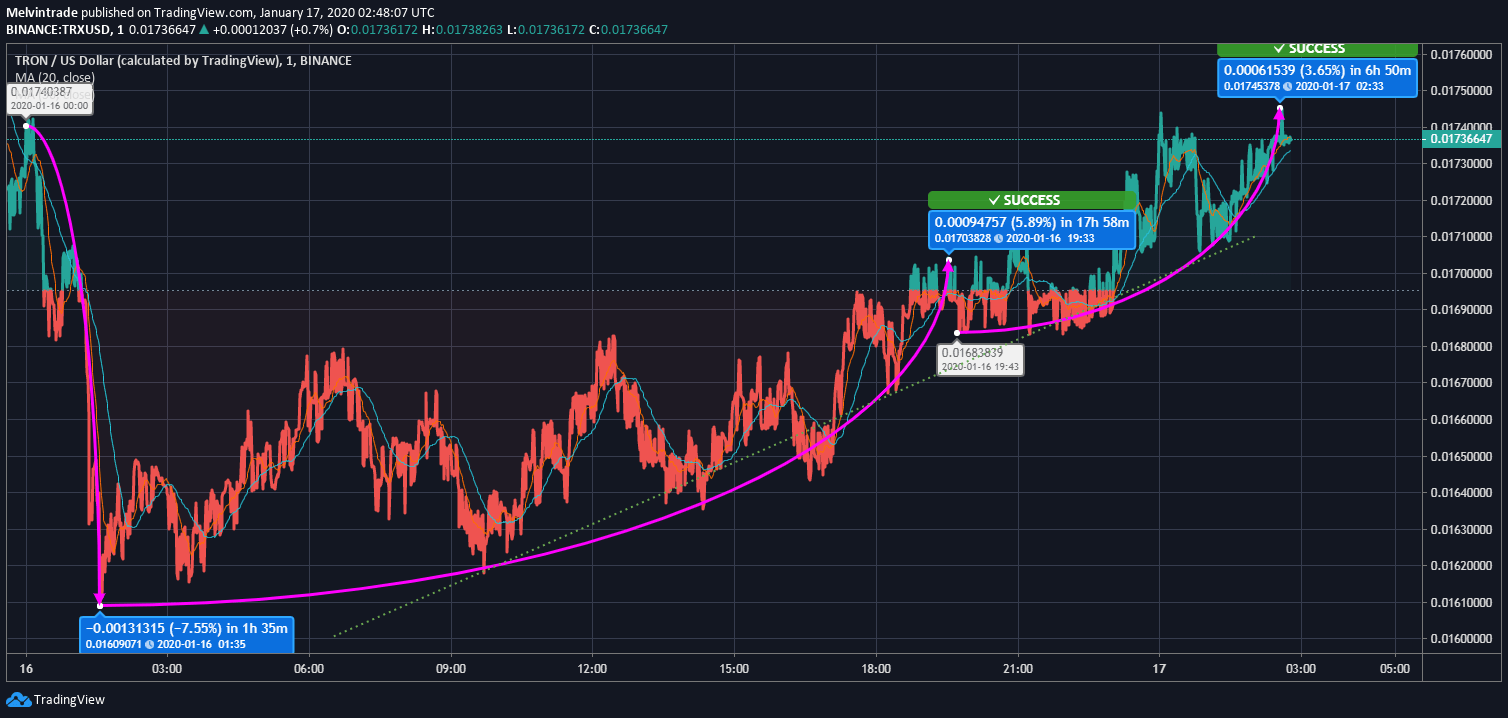 Tron's current value at $0.01736 is trading above its 50 days MA ($0.017337). However, it is yet to go near the 20 days MA ($0.01737). Tron's next resting point seems likely at the resistance point of $0.01756. Investors should expect a moderate level of price rise in the medium-term.
Resistance and Support Levels
R1: $0.01756, R2: $0.01800 and R3: $0.01866
S1: $0.01846, S2: $0.01580 and S3: $0.01536