TRON News
TRON (TRX) Exhibits 19% Hike Despite the Recent Fall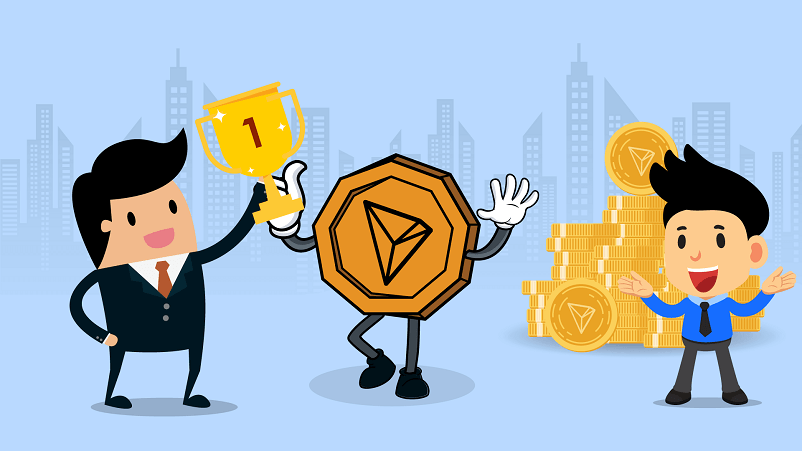 TRON coin reflected great momentum till the middle of February. Today, a week ahead from mid-February, the coin has registered a huge fall. The same could be the selling spree, but the possibilities of locking downtrends are more likely to take place. TRX coin might exhibit a huge profit by the end of the first quarter. The short term in the currency is likely to give a great return to the traders.
TRON Price Prediction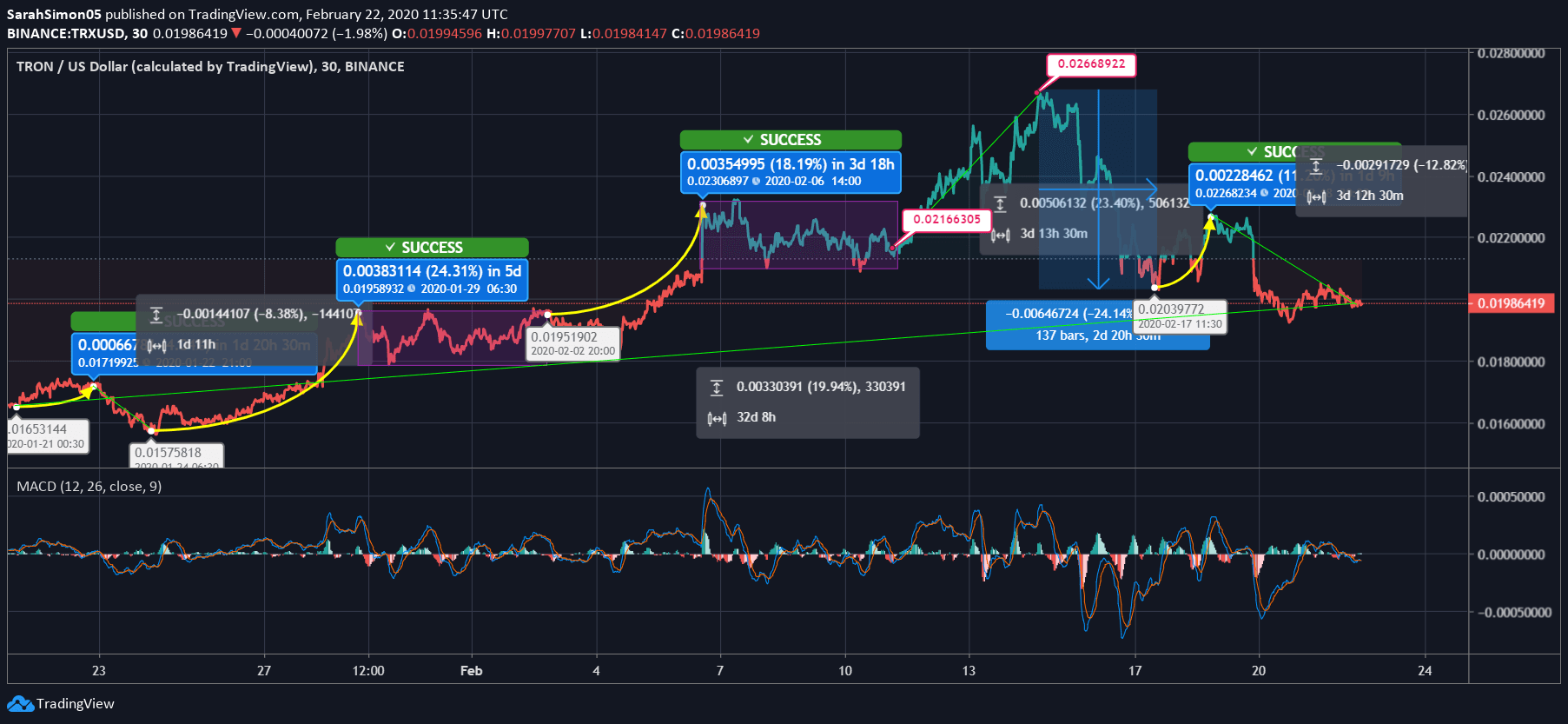 TRON coin was at $0.0165 on January 21 with bullish movement. In the next two days, the price escalated to $0.01719. The currency dropped to $0.01575 on January 24, and then in the next five days, the TRX coin was at $0.0195 by a massive hike of 24.31%. The currency locked itself around the same level until February 02. After that, the price escalated to $0.0230 by 18.19% on February 06. Later, the currency hovered around $0.0216 till February 11, and then, it jumped to a high of $0.0266. However, the Tron coin couldn't manage and dribbled to $0.0203 by a huge fall of 24.14% in the next three days.
By February 18, the currency was at $0.0226, and recently, the price dribbled to $0.0198. The 30-days movement exhibited a 19.94% progression in the price. TRON price might violate the immediate support level at $0.0197 in the coming hours. The improvement possibility of the coin is quite thin.