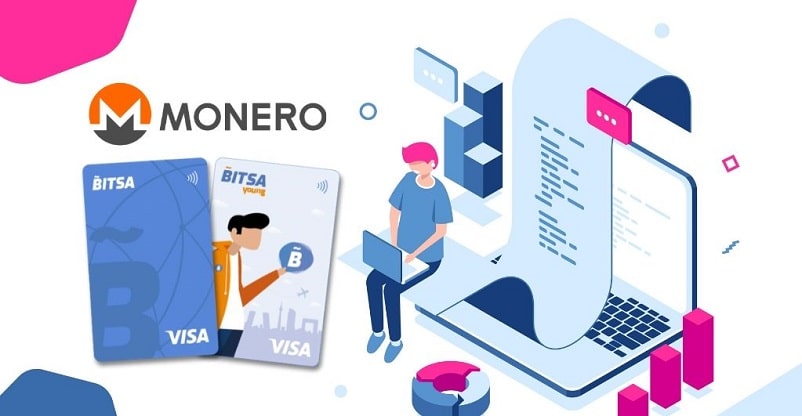 On Friday, Bitsa announced on their twitter handle the addition of Monero to their list of accepted cryptocurrencies. This will now allow Monero users to make payments and transfers.
BOOOM! 🔥@monero now accepted to top-up Bitsa! 💳

More info → https://t.co/eI3iTsfERA #XMR #monero pic.twitter.com/WjYDUoD8QL

— Bitsa (@BitsaCard) February 21, 2020
Monero is a secure, and untraceable digital currency, but it is not very user-friendly. Bitsa Card provides usability to cryptocurrencies and that is the reason why Monero has been added as a recharge method. Bitsa card converts Monero into Euros to help make purchases and transfers in a fast, simple and secure way. Therefore, neither the payee nor the shopkeepers have an issue in accepting payment in this mode.
Topping the prepaid card with Monero (XMR) allows the clients of Monero to perform all types of transactions such as in brick-and-mortar stores and also online stores. This card can be used to make recharges for phones and pay bills like that of electricity and water.
Monero cryptocurrency came into existence in 2014 and ensures high security with privacy and is decentralized. This allows the users to make payments and transfers discreetly, as the amount and the information of the sender and receiver are hidden; whereas the transaction done by other cryptocurrencies is traceable and verifiable.