Cardano News
Cardano (ADA) Exhibits Steep Fall Today; Trades Below $0.0592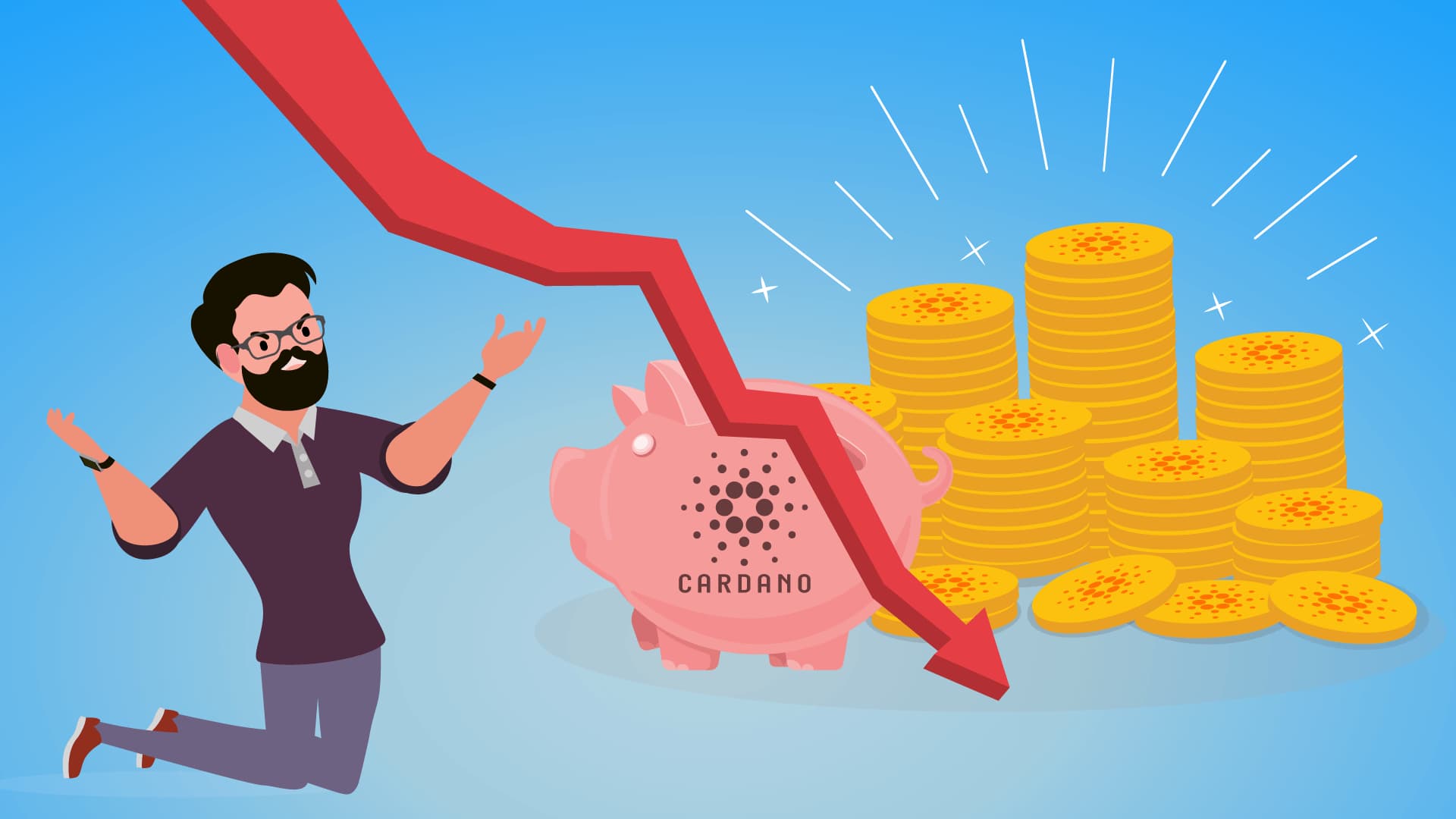 Cardano price was spotted improving yesterday. The traders were eyeing for the currency to keep the upsurge intact. The coin opened with a moderate hold of around $0.0620. Soon, it experiences heavy pullback pressure and the price dribble, and now it is trading around $0.059. However, the future of the ADA coin is anticipated to be great. The traders can dig-in with a high prospect of return in some time.
Cardano Price Analysis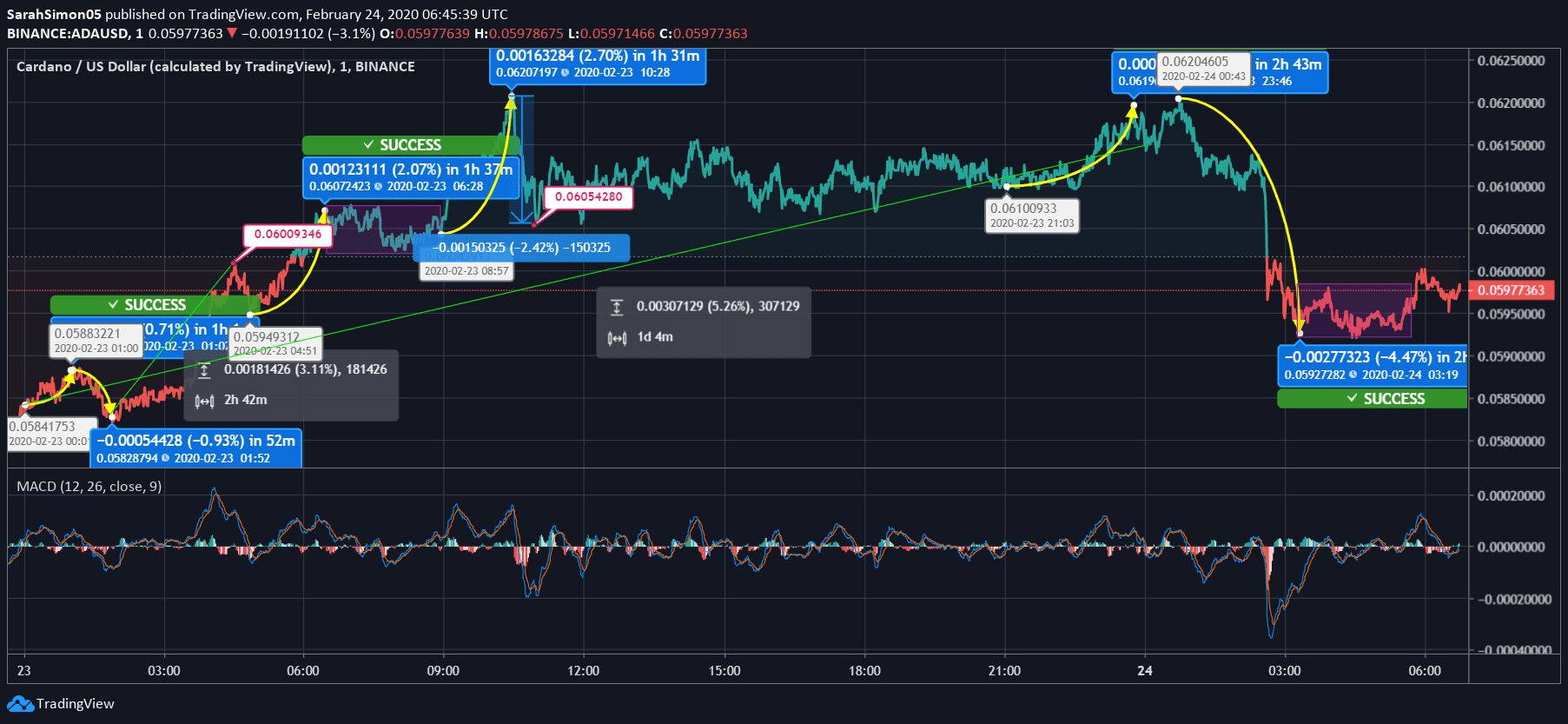 Cardano coin was trading at $0.0584 at the initial hours of yesterday. The price escalated to $0.0588 by a marginal hike within the two hours of opening. In the next hour, the ADA price dropped to $0.0582, and then, it marked a steep upward move to $0.0600 by 3.11% at 04:34 UTC. After this moderate hike, the price dropped to $0.0594, which further escalated to $0.0607 by 2.07%. Then, Cardano price locked around the same level till 09:00 UTC. Later, the ADA coin jumped to $0.0620 by 2.70% at 10:28 UTC. From this high, the coin faced steep fall and touched $0.0605 at 10:59 UTC. After this price fall, the coin recovered slightly to $0.0613 and hovered around the same range till 21:03 UTC. The closing hours escalated to $0.0619 but closed the day at $0.0615. The intraday movement of the ADA coin brought a 5.26% escalation.
Today, Cardano began the day with a slight escalation. The coin was at $0.0620 then dropped to $0.0592 by 4.47% fall at 03:19 UTC. The price hovered around $0.05977 at the time of writing this analysis. As per the MACD indicator, ADA price may trade upwards in the upcoming hours. The intersection of lines indicates a change in trend, and the upward movement is a sign of improvement in the coin.
However, the current price is near the immediate support level at $0.0592. It looks like it might get breached at any moment. However, if the momentum reverses, the Cardano price might be seen escalating to $0.0627, the immediate resistance level.
Resistance & Support Levels
R1: $0.062772, R2: $0.064033 and R3: $0.066324
S1: $0.05922, S2: $0.056929 and S3: $0.055668