TRON News
Tron (TRX) Continues to Descend and Form a Declining Price Channel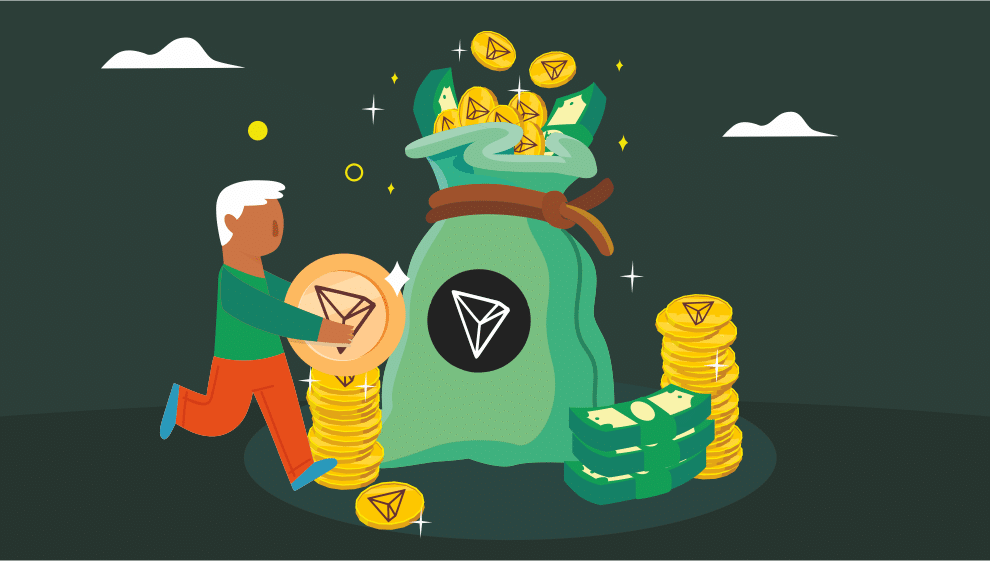 Tron currently trades slightly above the lowest price of the past 30-days at $0.0138. The gradual downslide began in the last week of the previous trading month as the price of TRX coin slid from $0.0164 to $0.0153 and even below. The current price is not supported by any of the moving averages viz., short-term, and long-term.
Tron Price Prediction
TRX coin has slid from a 30-day high marked at $0.0203 to the 30-day low at $0.0131, marking a massive dip of over 35% in the previous month. The whole crypto market is experiencing a bearish crossover since the past month. With this, we believe that it will continue in the upcoming days as well because all the major coins are lacking the momentum to rise. This has subsequently affected the market cap, 24-hour volume and rank of Tron as well.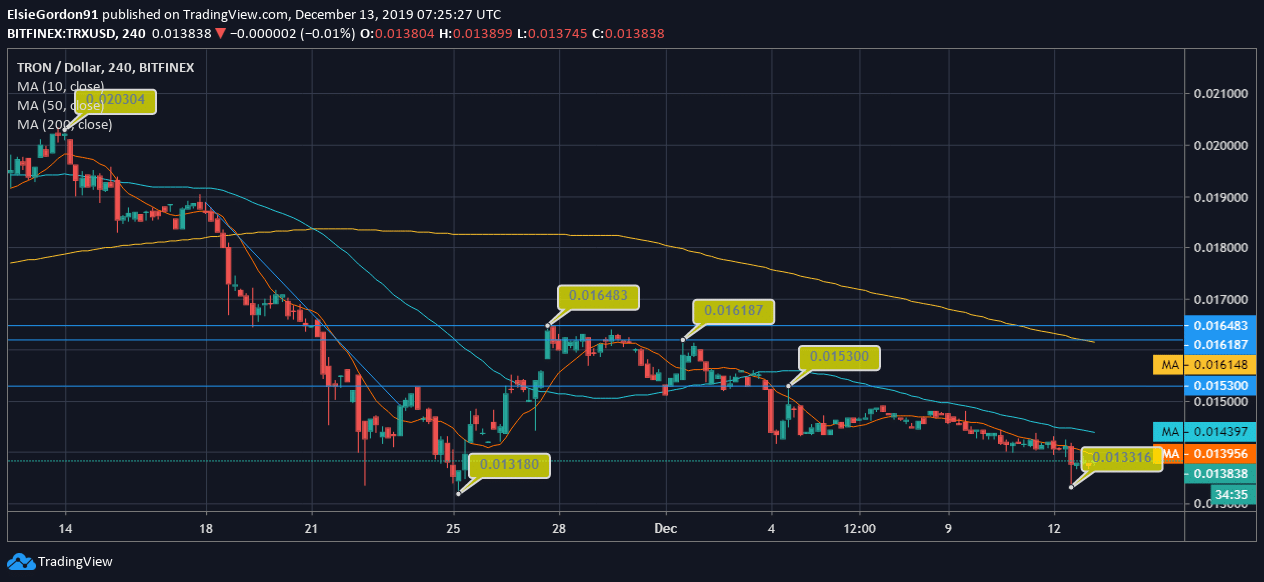 Tron price movement on Bitfinex clearly exhibits the downtrend in the movement of the coin over the past 30 days. Within the same duration, there has been only once when the price of TRX coin faced strong resistance at $0.016. When looked at the cumulative movement since the last week of the previous month, the downtrend has been inherited by the Tron price movement against USD.
With this, the coin is even facing a strong selling pressure and holds no support at present. The declining channel is becoming even more dense as the coin continues to dip.
Technical Indicators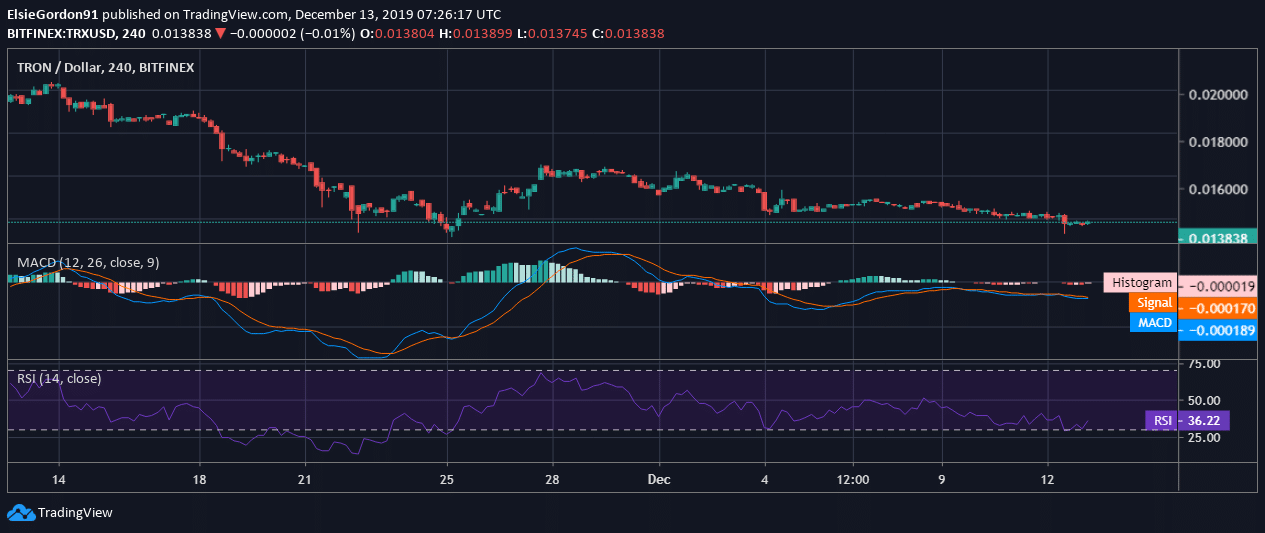 The technical indicators also confirm the bearish outlook of Tron cryptocurrency as the MACD line runs below zero with a complete bearish crossover.
While the RSI of the TRX coin is at 36.22, it holds no extremities but shows an inclination towards the oversold region.