Verge News
Verge (XVG) Reflects Moderate Movement Around $0.0042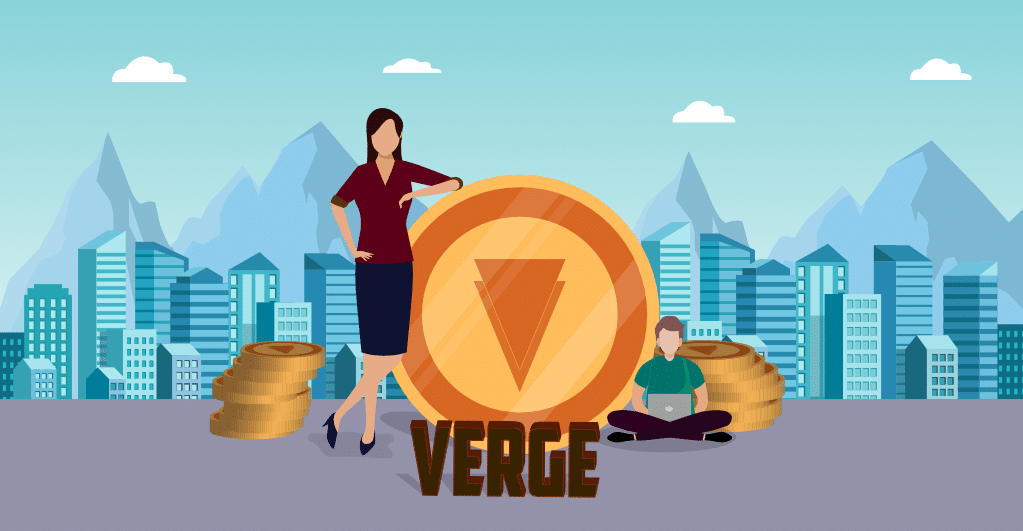 Verge is spotted battling with the bearish trend. The coin started with a moderate movement of around $0.0042. The movement in the XVG coin is speculated to stay for the rest of the day. The intraday trading might end with loss as the chances of improvement are extremely thin. As per yesterday's statistics, the XVG coin was spotted dealing as high as $0.0043 and as low as $0.0041. The volume was noted as $2,571,252.
Verge Price Prediction
Yesterday, Verge cryptocurrency started dealing at $0.00437. The price slipped to $0.00420 by 4.75%. The XVG coin price recovered and escalated to $0.00430 by 2.33%. The currency couldn't hold itself at the level and slipped to $0.0041 by 3.73%. Then, currency jumped to $0.00429 by 3.68%. Verge price dropped to $0.00405 by 5.64%. Later, the coin jumped to $0.00429 by 5.93% hike. The price fell again and touched $0.00414 by 2.75%. There was another fall in the price; the coin touched $0.00409 by 3.61%. There was pick and drop in the price in the later hours and thus, Verge coin touched $0.00427 and slipped to $0.00409 and then again touched $0.00425. The coin closed the day at $0.00423. The intraday movement brought a 3% loss in the price of XVG coin. Today, Verge started the day with a fall, and the counters moved from $0.00423 to $0.00417 by 1.65%.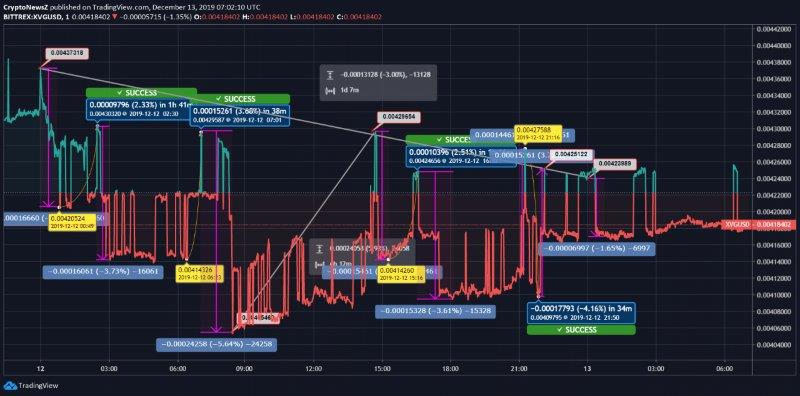 Verge price is currently dealing at $0.00418. The coin is sliding towards the immediate support level at $0.04115. The coin might breach the same in the next few hours. If the movement in the price reverses, then the XVG coin might reach to the immediate resistance level at $0.00433. The traders interested in the currency are recommended to opt for the short-term.
| | | | |
| --- | --- | --- | --- |
| Resistance Level | Price | Support Level | Price |
| R1 | $0.004339 | S1 | $0.004115 |
| R2 | $0.00445 | S2 | $0.004002 |
| R3 | $0.004563 | S3 | $0.003891 |