TRON News
Tron Trades With Moderate Volatility; Projected to Have an Uptrend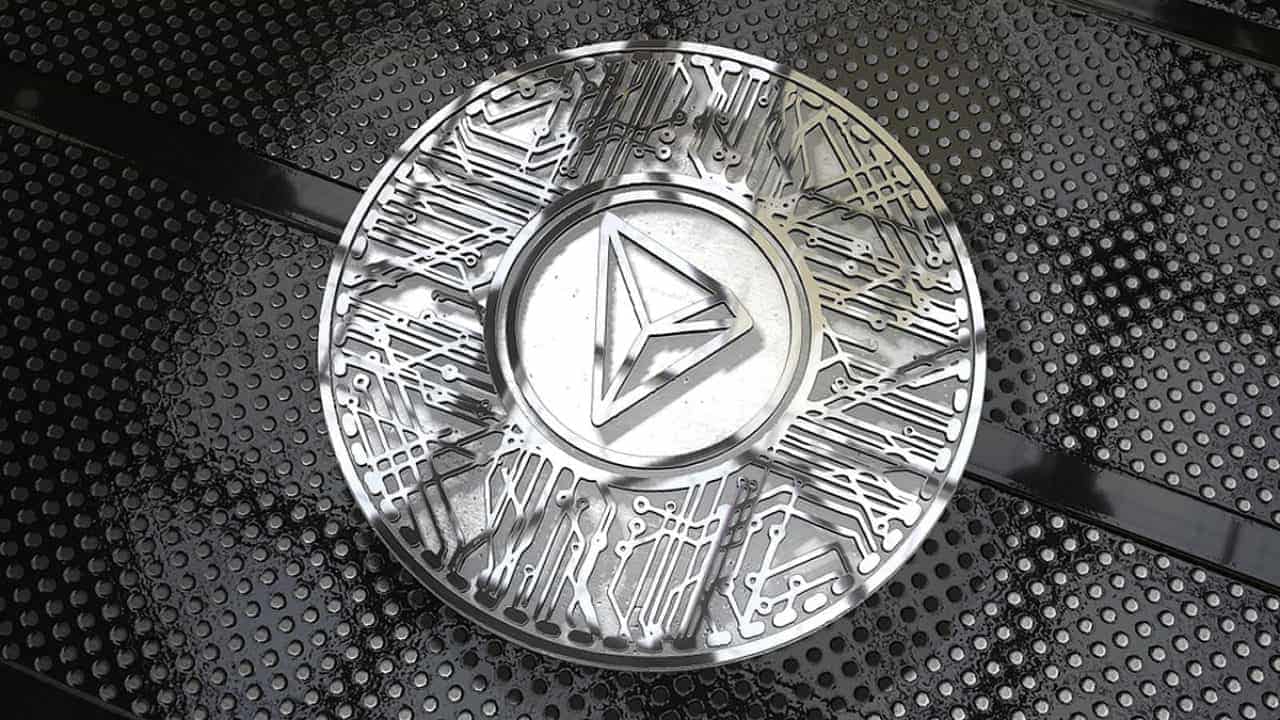 Tron has been on a cumulative downtrend since the mid of the previous year as observed from the 2-day movement of the coin against USD. TRX/USD lacks support from the daily moving averages; therefore, trades with solid selling pressure. There is a majority of red candle formation throughout the said time frame and has been on a continual downswing.
In the ongoing year, Tron has soared as high as $0.0409, until the time of writing and is currently bottoming out at $0.0134. The 10-day MA is providing immediate support around $0.0137 and we foresee a price rise in the upcoming year 2020.
Tron Price Analysis:
Analyzing the 2-day movement of TRX/USD, we project a proportional price rise in the upcoming year as drawn by the rising arrow. Then the coin will be deemed to have long-term support if it gains the momentum as foreseen. With this, there will be no apex where the coin will bottom out in the upcoming year. Therefore, we only see Tron booming with all its great ventures throughout the year. Currently, it is trading below 23.6% Fib Retracement level and has collectively hit the double bottom after 2018.
Technical Indicators: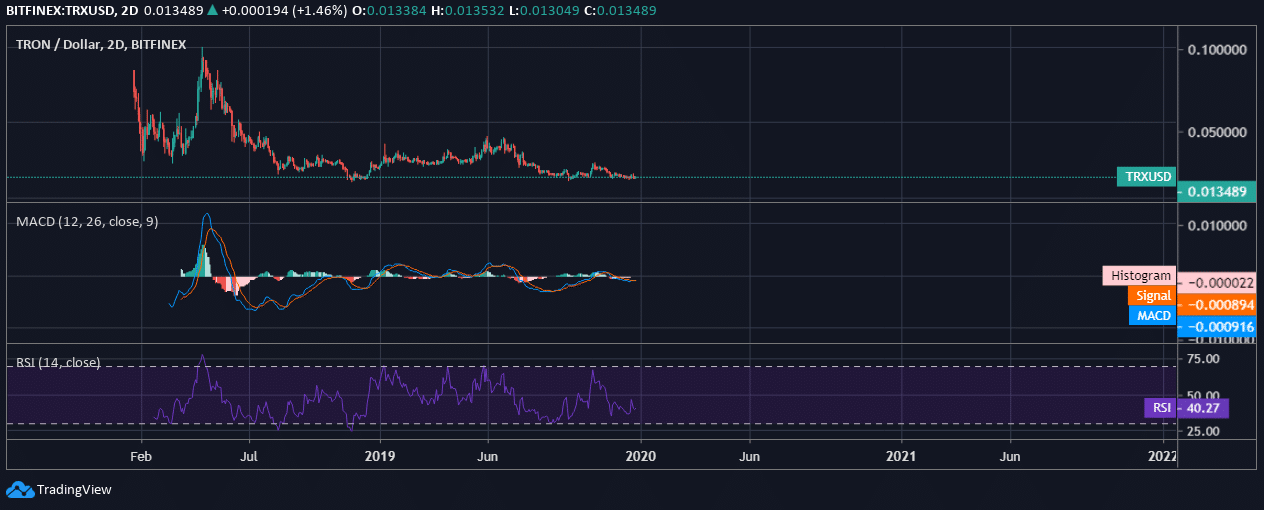 The MACD of Tron is running below zero and holds a moderately bearish crossover as the signal line overrides the MACD line.
The RSI of the coin is at 40.27, and it confirms the volatility with which the coin trades. However, Important to note that the coin has not hit the oversold region on the 2-day chart against USD.