Cardano News
Cardano (ADA) Trades Bearishly as It Records a Cumulative Downtrend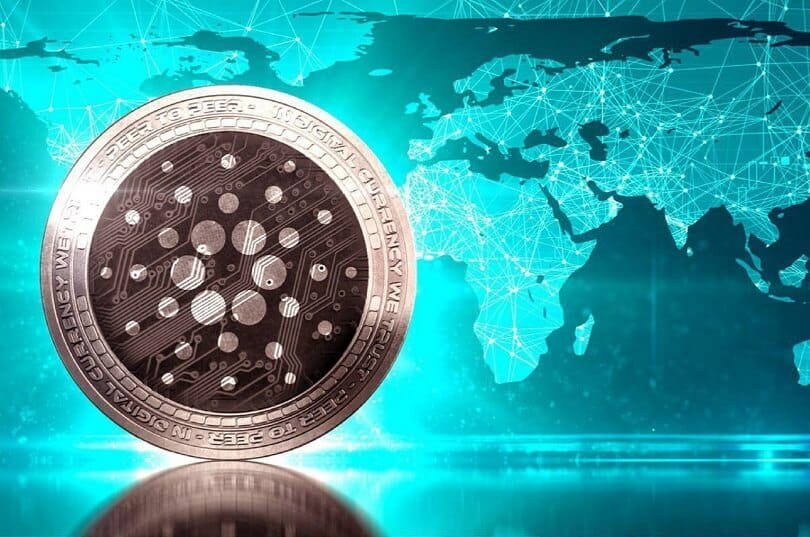 Cardano coin currently trades at $0.0333 and has recently marked a fresh 52-week low around $0.030. Alongside this, the price of ADA also hit the double bottom at the said price from where it started rising at the onset of 2019. Towards the end of the ongoing year, we seem to remain around the same trading area where we were at the onset of the year. If the coin continues to form a similar trading zone, ADA/USD will start growing in the initial months of the upcoming year.
Cardano Price Analysis: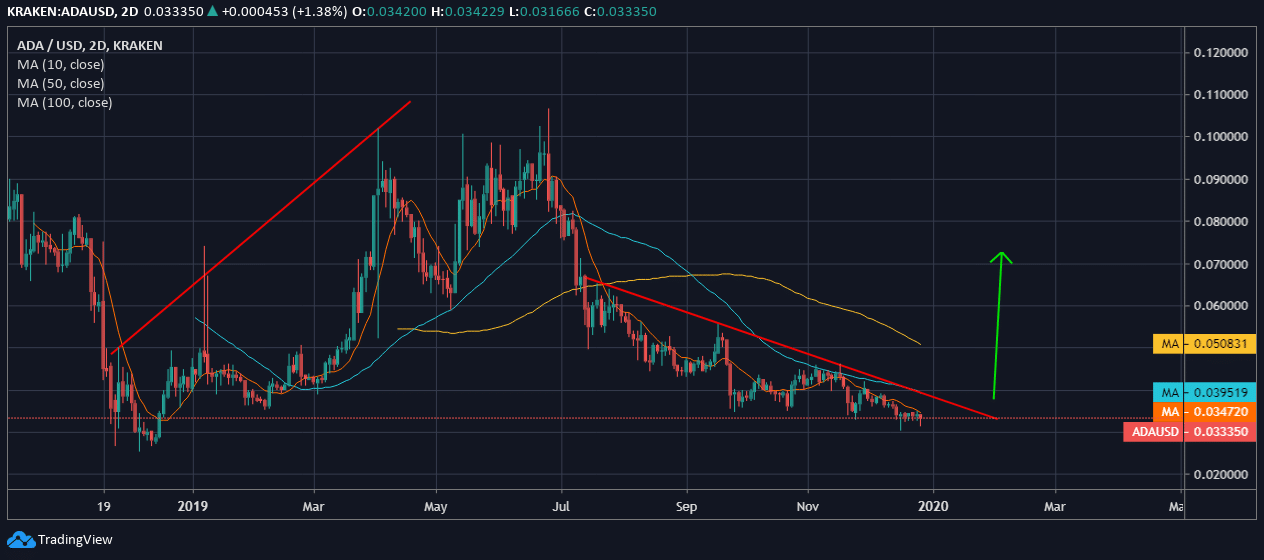 Taking a glance at the 2-day movement of ADA/USD on Kraken, we see that the coin started the ongoing year with a growth momentum and topped as high as $0.106. Just when BTC soared to $13,000 this year, every altcoin was seen progressing. After that, the coin has seen a notable steep downslide and lacks total support from the 200-day daily moving average. However, there has been an intraday growth of over 7% from hitting bottom around $0.030 to currently trading at $0.0339.
The current price trend has given consecutive lower highs as Cardano price declines steeply.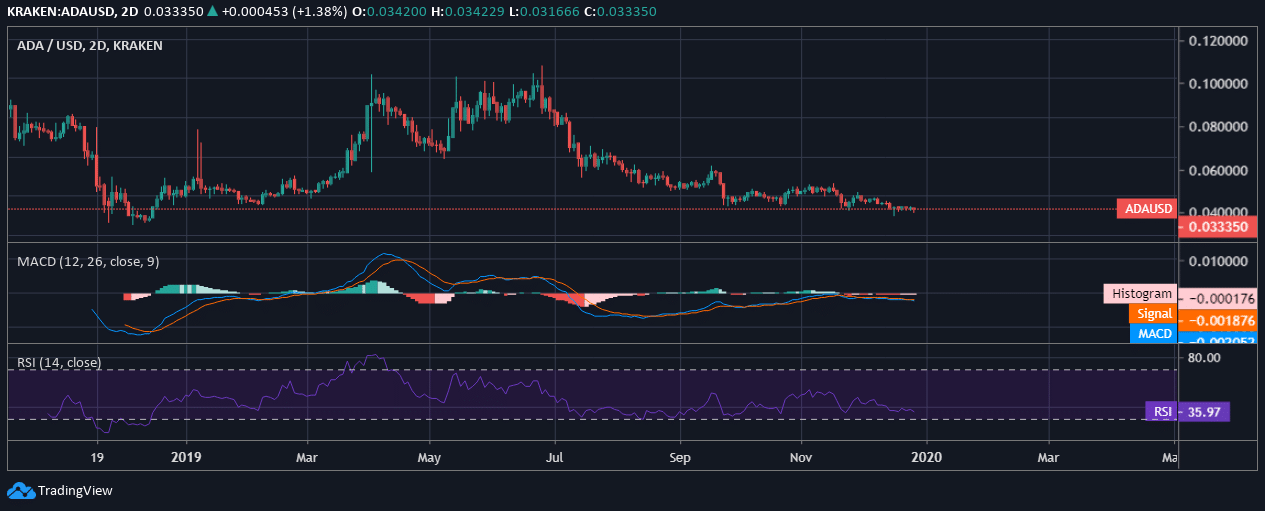 The technical indicators laid along the chart confirms the moderate bearishness as the MACD of the coin is running below zero and is overridden by the signal line.
Also, the RSI of Cardano is at 35.97 and is seen sliding towards the major support at 30.