Dogecoin News
Dogecoin Trades Near to Key Resistance Level of $0.0050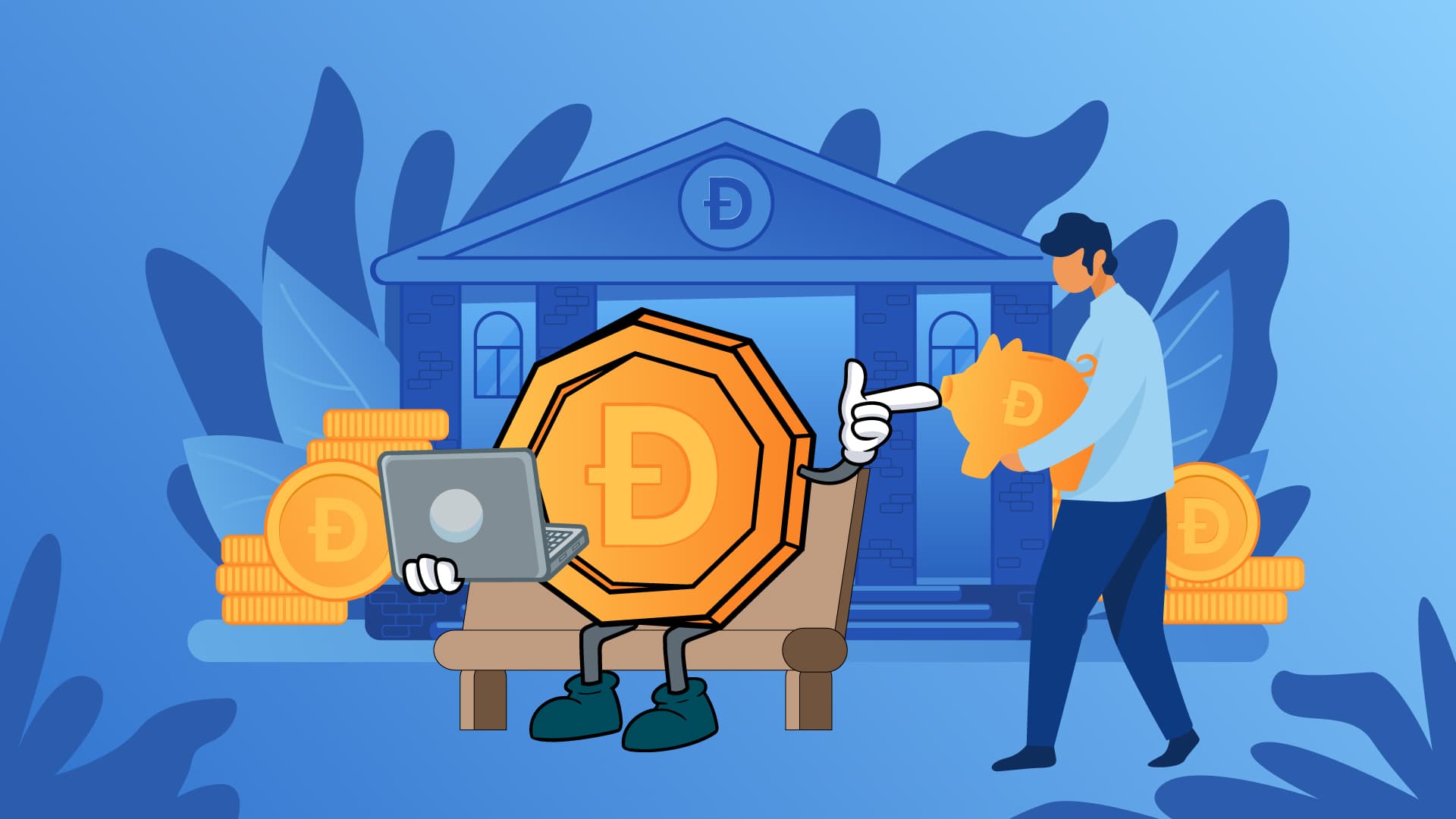 Dogecoin leaps to be one of the significant 45 coins with the fact that it was one of the top 50 before it gained traction. Alongside, we cannot ignore the fact that the majority of the altcoins are losing traction and trading red; however, Dogecoin proves to an exception after it trades in green and rises from the weekly support of $0.0045 and $0.0040.
Dogecoin ranks spurred after Elon Musk shilled about it and reconciled his affair with the widely known "meme coin" of the market. It was then when DOGE price rose to a high of $0.0055, but with gathered resistance, it failed to breach the YTD high at $0.00576.
However, the Dogecoin price trend was a flattish one until is gained traction at the beginning of the last month of the previous year, and as per the Dogecoin price prediction for the new year, it is still drawing bullish sentiments, unlike other altcoins in the market.
Dogecoin Price Chart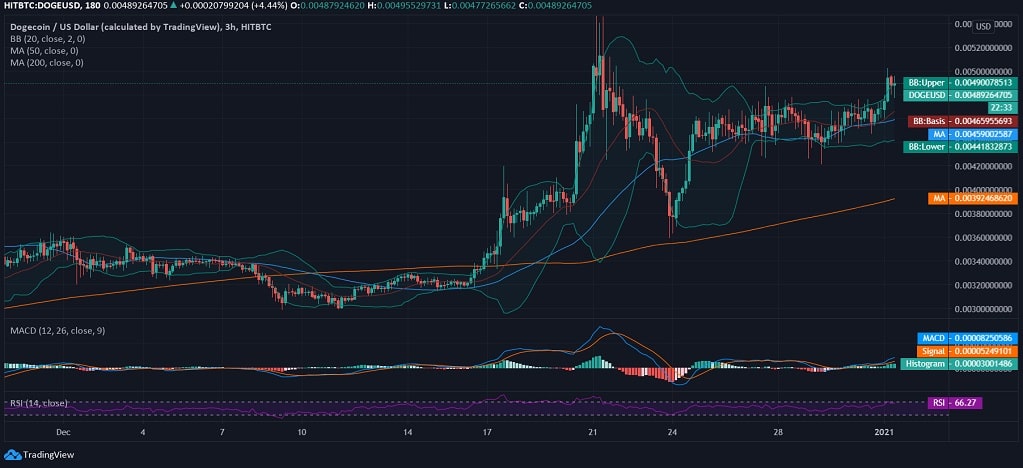 At the press time, Dogecoin price was spotted breaching the upper Bollinger Band with its gainful momentum and, therefore, retains active support from MA50 and MA200 on the 3-hourly chart. DOGE/USD is trading close to its key resistance price area that lies around $0.0050, and with the same intraday momentum, it is likely to breach the same soon but with volatility.
The MACD indicator confirms the bullish tangent as the MACD line overpowers the signal line, and the RSI reflects the gainful demand as it lies at 66.27.