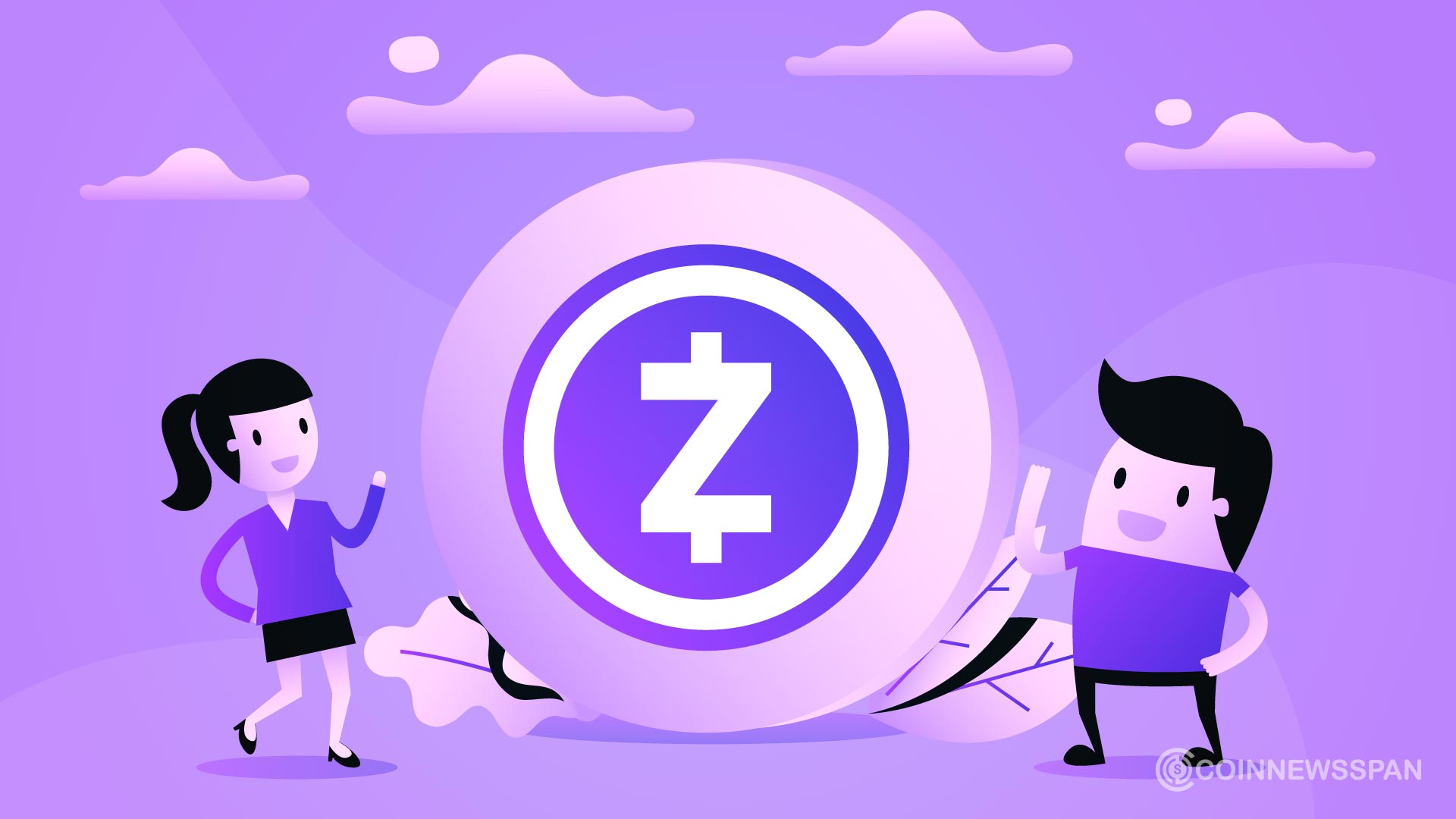 Zcash trades amongst the top 50 cryptos of the market and is appearing very volatile in intraday. Zcash reflects a choppy market trend against the greenback as the downtrend coexists from the last week of the previous month until the time of writing. In the previous trading month of 2020, it led to forming a lower high after hitting the YTD high in the 2nd quarter last year.
With the beginning of this new year, Zcash lost its gaining streak and pulled back to test supports as low as $47.5, and the volatile crossover coexists with a bearish line taking over despite the intraday bullish candle. However, as per ZEC price prediction, the currency might recover soon and regain last quarter's high.
Zcash Price Analysis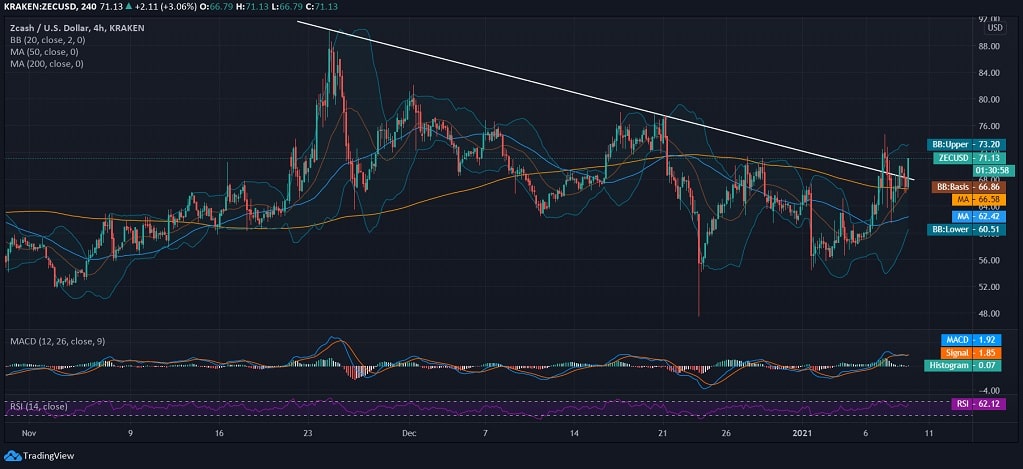 Zcash breaches the downtrend after trading breaching above $69.5, but with volatile crossovers, ZEC/USD is alongside fell to test 50-day and 200-day 4-hourly support at $66 and $62. With intraday gaining streak, the price trend is seen inclining towards the upper 20-day Bollinger Band with active support.
Alongside, the volatile movement of Zcash has led the signal line on the MACD chart to intersect with the MACD line, but with intraday upside correction, the RSI of ZEC coin is holding an inclination towards the overbought region at 62.12.