TRON News
Tron Attempts to Break Above the Bearish Grip; Price Rebound Sees a Correction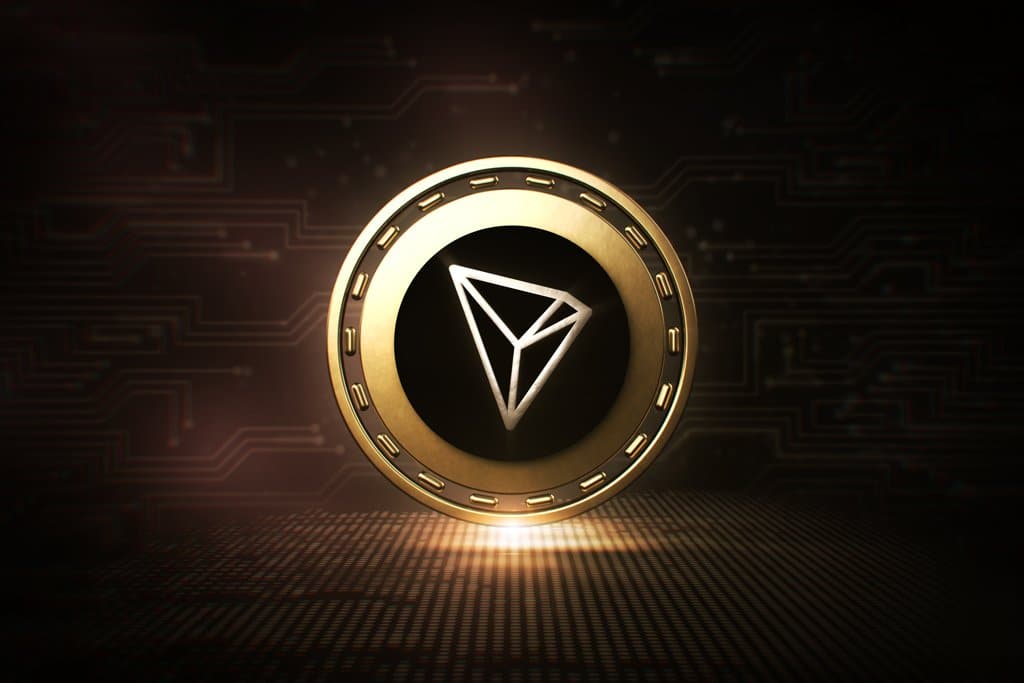 Tron price continues to consolidate after yesterday's downward correction
The coin is just above its key support level; Technical indicators are heading towards a bullish zone except for SMA lines
Tron (TRX) is slowly gaining traction after it nosedived over the last two days. After a partial price rebound, the TRX coin has noted a high swing between the Fib levels of 23.60% and 61.80%. The coin may soon see a price recovery as it has formed a few bullish candles. At the moment, the price level near $0.142 acts as a support level.
Tron Price Prediction:
The day before yesterday, the coin was as high as $0.0153, and after tracing a high swing at $0.0154, the coin started a downward journey. After declining by more than 9%, Tron cryptocurrency has found support at $0.0140. Initially, TRX coin price rebounded gradually above the 23.60% Fib retracement level, and then sharply shot up above $61.80%.
Later, the coin corrected down even below the previous rebound level, i.e., 23.60% Fib level. Recently, the Tron coin has formed a bullish candle just above the same Fib level at $0.0144. However, the price is much below the trend; it had a few days back.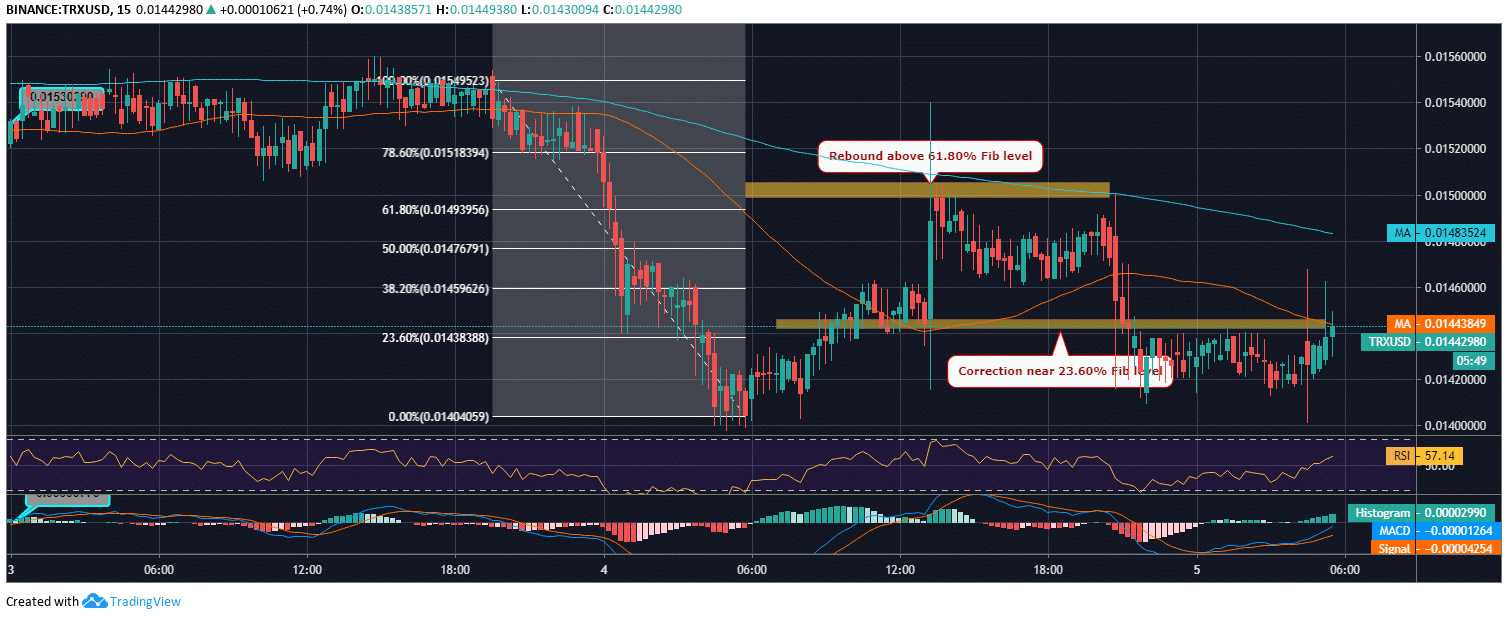 SMA lines are giving negative signs for Tron's price trend as the short-term SMA line is well below the long-term SMA line due to the strong bearish impact. However, RSI of TRX coin is above 50, noting no extremities at the moment. MACD chart is set to enter the bullish zone as the MACD line is on the upside.