Chainlink News
IRISnet Collaborates With Chainlink; Supports Interchain Interoperability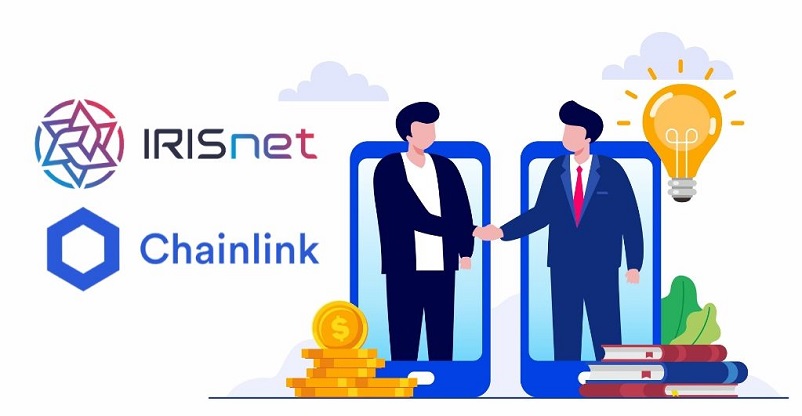 IRISnet is happy to announce a strategic partnership with Chainlink, a leading decentralized oracle network. The partnership adds a Chainlink "oracle" module to the IRIS hub. Chainlink is now available on the IRIS Hub. The platform allows users to build a decentralized application that can be spread across multiple blockchains and inculcate efficient and secure data feeds from trustworthy off-chain sources.
This integration enables users to make use of reliable Chainlink powered smart contracts that operate internally between blockchains and directly get connected to traditional non-blockchain infrastructure.    
The IRISnet's team has worked upon building a complex structure called "oracle" in the Cosmos/IRIS SDK. This module is driven on the backend by the iService function. The developers can make use of this module to read through off-chain data from the Chainlink oracles. The blockchain platforms that do not support smart contracts can also make use of this oracle service provided by Chainlink smart contracts.    
The oracle allows the smart contracts to make use of the external data and use it for execution to initiate action on external systems. Chainlink is one of the most trusted and secured blockchain networks that has been keeping secure USD 200 Million and working on projects like Synthetix, Aave, and Loopring.
IRISnet is an Interchain Service Hub for NextGen Distributed Applications, it's a BPos Blockchain that is 'Self-evolutionary.' This IRIS Hub is made to provide support to transferring tokens, as well as allow the consumption of data and computing resources across diverse systems.
Chainlink is a decentralized oracle network that allows smart contracts to have secured access to the off-chain data feed, web APIs, and banking payments via traditional methods. It has been providing services to leading enterprises such as Google, Oracle, and Swift.