Monero News
Monero (XMR) Holds Steady Traction; Gains 15% in 7 days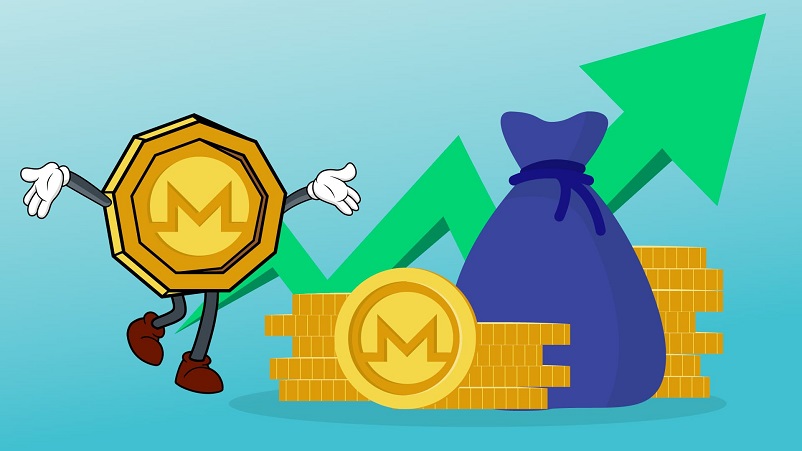 Monero (XMR) continues to reflect positive price movements, which raise hopes of the investor community. The currency has traded mostly with upside momentum over the past seven days, the price fluctuating between $54 – $63. However, the XMR coin cooled down its pace over the said timeframe but still holds bullish influence.
Monero Price Analysis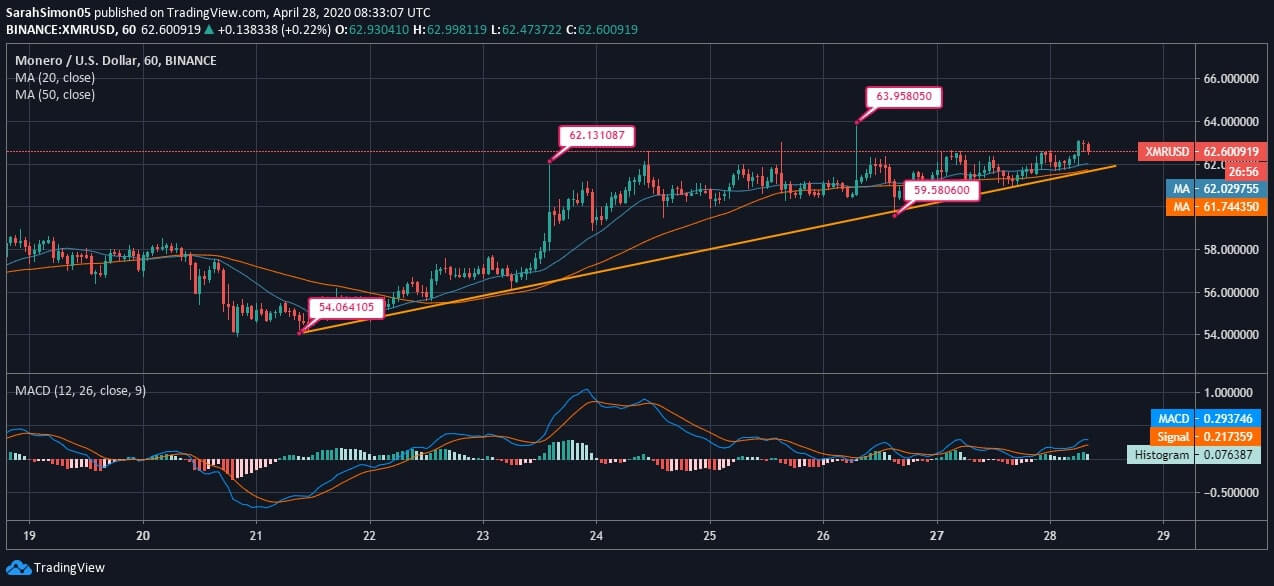 Monero coin continues its upward price movement, as seen from the price chart of the past 7 days. On April 21, the price of XMR coin was trading around $54 with upward momentum. The currency continued to approach a $60 price mark. Over the next 2 days, the currency marked an upward rally to reach a high of $62.13. However, on the same day, Monero faced corrective pullback, and the price fell just above $60.
Further, the XMR price continued to trade upwards and reached a high of $63.95 on April 26, but again, the currency faced rejection, and this time, the price fell below $60 at $59.58. However, Monero's price managed to persist the week-long upside trendline, and again, it gathered momentum and marked recovery.
From yesterday, the XMR coin reflected flattish movement around $62, and at the time of writing this analysis, the currency spotted at $62.60. If we look at the MACD indicator, it reflects a bullish signal as the MACD line overpowers the Signal line, and both lines are trending above the ZERO line. As per the current price movement of Monero, it might cross its immediate resistance $64 in the upcoming hours. However, if the currency reflects correction, then it may find the next support around $59.