Chainlink News
Chainlink (LINK) Demonstrates Upside Momentum & Crosses $3.80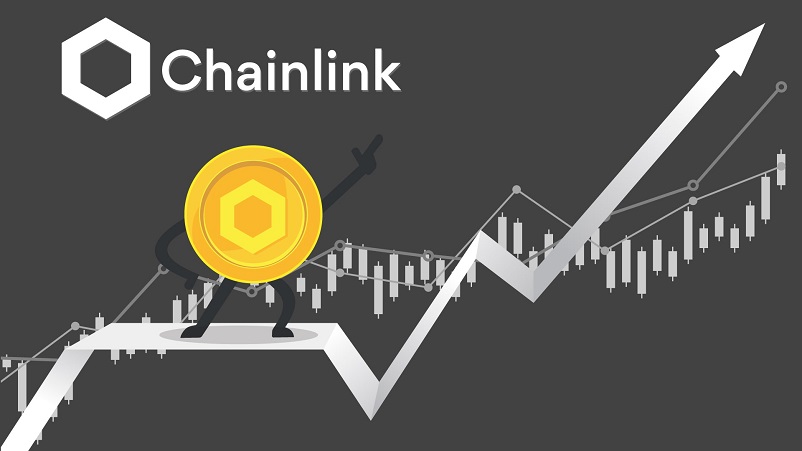 Chainlink is reflecting a great potential over the last 30 days. The improvement in the price is substantial, and as per the current momentum, the LINK coin might reflect a strong recovery in the upcoming weeks.
Chainlink Price Analysis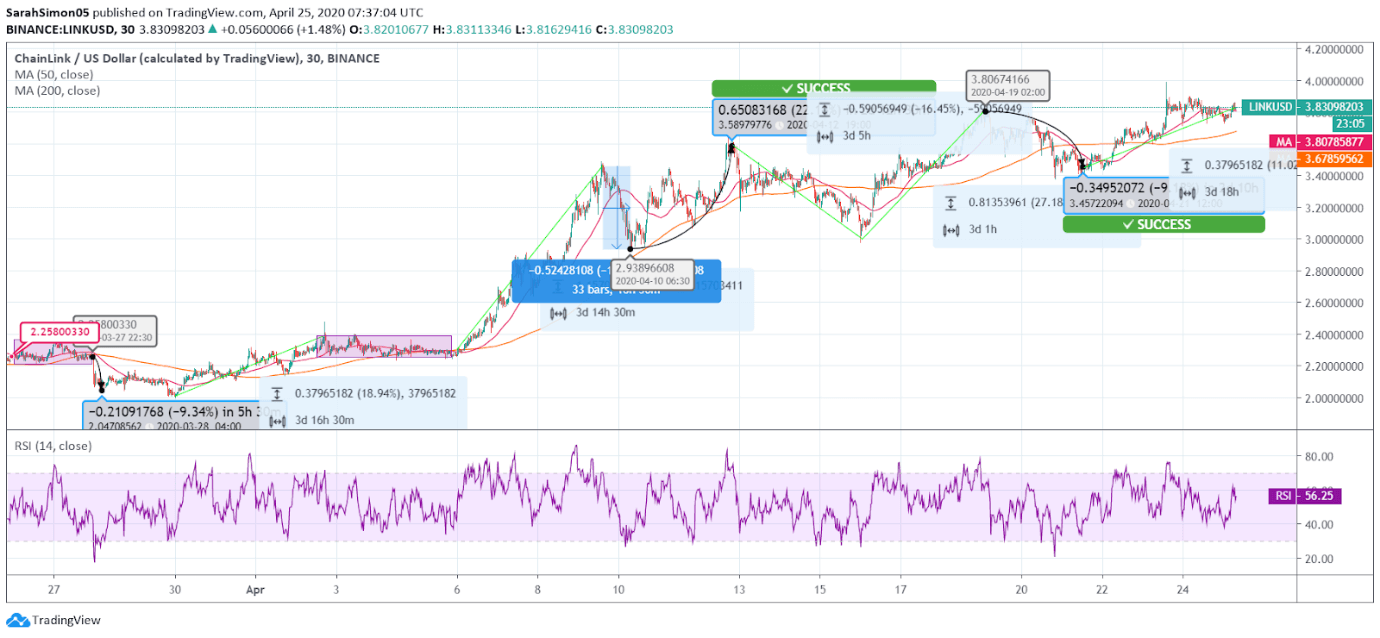 LINK/USD was trading below $2.30 in the last week of March. On March 28, the currency faced a sudden slump, and the price dropped to $2.04 from $2.258, and then, the coin managed to trade around the same price level till March 30. However, on the next day, it initiated a price recovery.
LINK/USD managed to trade upwards and touched $2.40 on April 02. Then, the coin managed to trade stably till April 05 with marginal correction. However, over the next three days, Chainlink registered immense growth and reached $3.67. Then, it faced a steep fall, and the price dribbled to $2.93 by 15.16%. After this slump, the coin reflected improvement over the next 2 days, and the price reached $3.58 by 22.14% hike.
Further, the currency marked moderate correction, and it fell to $3, but later, it recovered to $3.80. However, it fails to cross $3.81, and it fell to $3.45 after facing rejection from $3.80. Later, from the low of $3.45, the currency marked steady upside movement and regained its price level above $3.80 at the time penning down this analysis. Chainlink's price registered substantial improvement in 30 Days. The price has almost doubled itself as during the beginning of the 30 days the coin was at $2.25 and now it is at $3.80.
Chainlink currently holds support from its SMA 50 & 200, and the placement of both moving averages reflects bullish crossover as SMA 50 moves above SMA 200. The RSI of LINK is at 56.25. As per the current momentum, the price might consolidate around $3.80 for some time.
LINK price is almost near the immediate resistance level at $3.88. The same might get breached in the upcoming hours. However, on the downside, if the pressure increases, then the coin might find the next support around its SMA 200 at $3.67.