Chainlink News
ChainGPT integrates Chainlink CCIP for cross-chain crypto AI Hub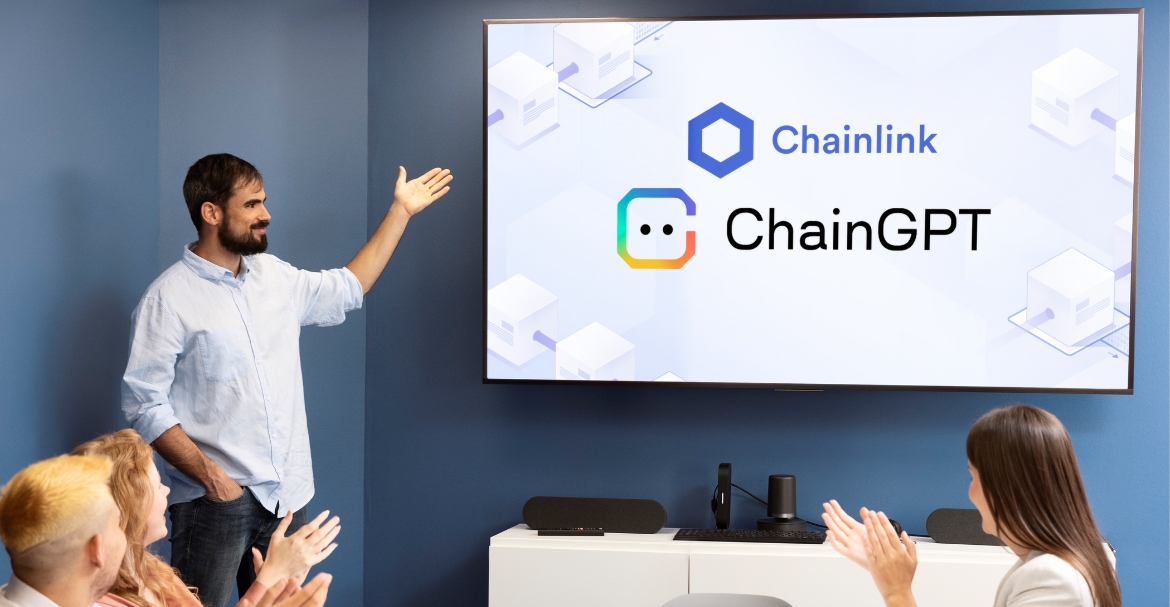 ChainGPT has integrated Chainlink CCIP, an industry standard for secure interoperability between chains, across the mainnets of Ethereum and Polygon. ChainGPT is leveraging the arbitrary messaging capabilities of CCIP to facilitate the development of cross-chain operations within its crypto-AI domain. This feature enables users to effortlessly list, purchase, and sell prompts across multiple blockchains.
The reason for honing in on CCIP was for its interoperability services. Chainlink is known to have a high level of safety factors and is dependable in the Web3 space. The Risk Management Network, a separate network that monitors and authenticates cross-chain activities, also supports CCIP.
ChainGPT offers Web3 users and projects the option of connecting with new-age AI frameworks, such as multiple AI tools and AI-boosted services. Through this incorporation with CCIP, ChainGPT will be able to connect with an array of prime EVM chains sans the positioning of its conventional token and come up against increased liquidity costs. 
For harnessing ChainGPT's cross-chain crypto AI space, the requirement was to connect with an extremely safe and dependable interoperability option. Chainlink CCIP was able to offer various advantages and features, like safety and dependability. 
Chainlink decentralized Oracle networks boost CCIP's consensus and messaging layer. This has been able to harness enormous volumes of money for smart contracts and make it possible to carry out more than $8 trillion in terms of on-chain transaction value. It also provides cross-chain developer exposure via a single interface. 
Developers simply need to incorporate the CCIP router on-chain when creating cross-chain applications. It comes with an upgradeable framework. In addition, CCIP is futuristic, as there is no requirement for shifting costs if it becomes necessary to add on fresh cross-chain functions.
According to the founder and CEO of ChainGPT, Ilan Rakhmanov, with the help of Chainlink CCIP, it will be possible for them to increase their reach without the requirement of increased overheads pertaining to multi-chain expansion. 
Chainlink is the benchmark for decentralized computing platforms, boosting the authentic web. It has carried out enormous volumes of transactions via the offering of connectivity with regard to financial institutions, startups, and developers internationally.
ChainGPT is a new-age AI framework that creates AI-boosted technologies targeting Web3, blockchain, and the crypto arena. Their goal is to enhance the Web3 arena for retail users and startups by creating AI-boosted services meant for Web3.