IOTA News
Investing in IOTA- Things You Need to Know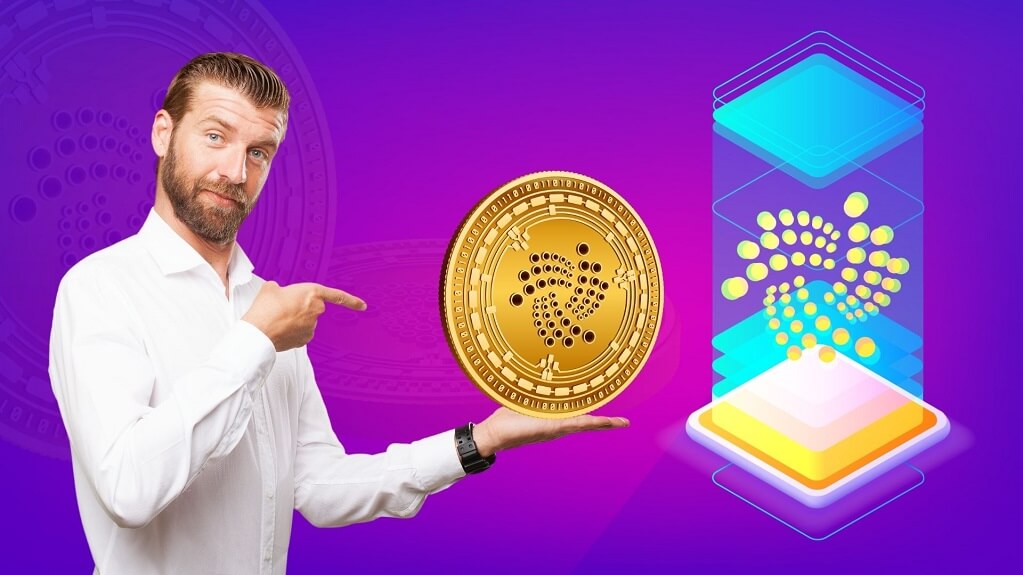 You must have heard of IoT (Internet of Things). If you haven't, then here's a quick description of the same. IoT refers to the network of physical "things" connected with each other over the Internet for sharing and exchanging data. These could include anything starting from software, databases, sensors, software, and all other technological products.
Anyway, let me get straight to the point of why I am referring to IoT. It is because of IOTA. IOTA (MIOTA) is a unique and less prominent crypto coin in the world of cryptocurrencies. In this article, we would enlighten you on what's IOTA and emphasize whether it can be considered a good investment option in the crypto market compared to its other famous crypto-counterparts.
What Is IOTA?
Co-founded by Sergey Ivanchelo, Serguei Popov, David Sønstebø, and Dominik Schiener, IOTA (MIOTA) is an open-source cryptocurrency, which is not based on blockchain technology but instead utilizes the Internet of Things (IoT). IOTA is an abbreviation of the Internet of Things Application that entered the market in 2015. The crypto coin name is MIOTA, which was initially conceived to design a safer and secure transaction system. So, basically, IOTA facilitates secure payment transactions for the devices, which are connected to the IoT. It can be said that the IOTA project is rather a modern innovative technology that lets developers explore various aspects of the IoT ecosystem to enhance the functionality of this decentralized network further.
IOTA solves scalability issues of blockchain-based cryptocurrency. Thus, IOTA's platform is fast, capable of handling huge traffic, and is more cost-efficient than other crypto platforms. The IOTA price prediction model reveals that transaction charges would almost be eliminated in the future compared to blockchain-based cryptocurrencies because of their Proof-of-Work concept.
How Does IOTA Function?
As mentioned above, IOTA utilizes the IoT technology and its concept instead of relying on blockchain technology instead of other cryptocurrencies. The distributed ledger is based upon Tangle, which can be explained as a system of nodes used for confirming transactions between the interconnected devices in the IoT ecosystem. In Tangle, every new transaction confirms the previous two transactions.
Tangle depends on the Decentralized Acyclic Graph (DAG), which is similar to an interlinked chain system. Tangle comprises blocks interconnected with various other blocks, unlike the blockchain system, a long block and chain system. The founder & developer of IOTA leverage IoT technology, whose principle is that if resources are shared among devices, they can be utilized more efficiently. Thus, as the number of users increases, the network automatically becomes scalable. Similarly, when a transaction has to be made, the transaction fee requires to be paid electronically as each device is needed to validate the prior transaction. Hence, the system automatically becomes free from any charges.
What Are The Upsides And Downsides Of IOTA?
IOTA certainly presents a fresh opportunity to developers, investors, and crypto enthusiasts on the whole. However, let us focus on the main merits and demerits of the IOTA project.
| | |
| --- | --- |
| Merits | Demerits |
| Enhanced transaction speed. | Absence of smart contracts. |
| Transaction charges are low to nil. | Prone to hacking |
| Freedom from the complex and power-consuming mining process. | |
| The more number of users, the more scalable the technology. | |
Should You Consider Investing In IOTA?
The scope of IOTA is not simply about its token MIOTA but rather beyond it because IOTA is a project with a bigger goal. However, it can still be considered to be existing in its nascent stages and has begun making an impact from 2020 onwards. This was after resolving security concerns with the introduction of a central server called Coordinator. Therefore, to answer the question of whether you should invest in IOTA is purely subject to individual preferences.
But it is true that IOTA holds a lot of potential and is a futuristic project. IOTA is available in all major exchanges today. However, if you really want to invest in something innovative, then IOTA has got the true potential. As already mentioned, IOTA is more than its crypto token MIOTA, so several innovations are on the way, like autonomous cars. IOTA is also a driving force behind making smart city technology all across the globe.
The Final Verdict
IoT comprises 20.4 billion devices in the world, and its reach is expanding day by day. In the upcoming times, IoT is expected to have a big role, increasing the scope of IOTA. IOTA has already begun collaborating with bigger corporations and organizations as IOTA is invested in innovating better technology.