IOTA News
IOTA (MIOTA) Gains 7.47% in a Day; Price May Cross $0.2490 Soon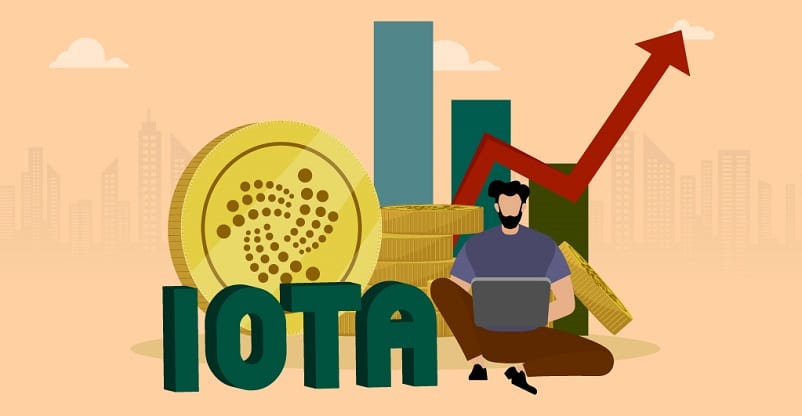 The overall bullish market trend seems to be helping many significant coins, including IOTA. Yesterday, it managed a hike of 7.47%, and the current value remains around $0.2487. This upsurge may get followed by a short stint of price correction soon.
IOTA Price Analysis
IOTA begins the day at $0.2314, and in the next 8 hours and 53 minutes, it went as high as $0.2382 by 2.94% hike. Then again, the price increased by 3.54% value that pushed the IOTA price to $0.2450 by 18:00 UTC. The last variation happened between 19:11 & 00:28 UTC. Over these 5 hours, the currency's price increased by 2.72% and touched the apex point of the day at $0.2493.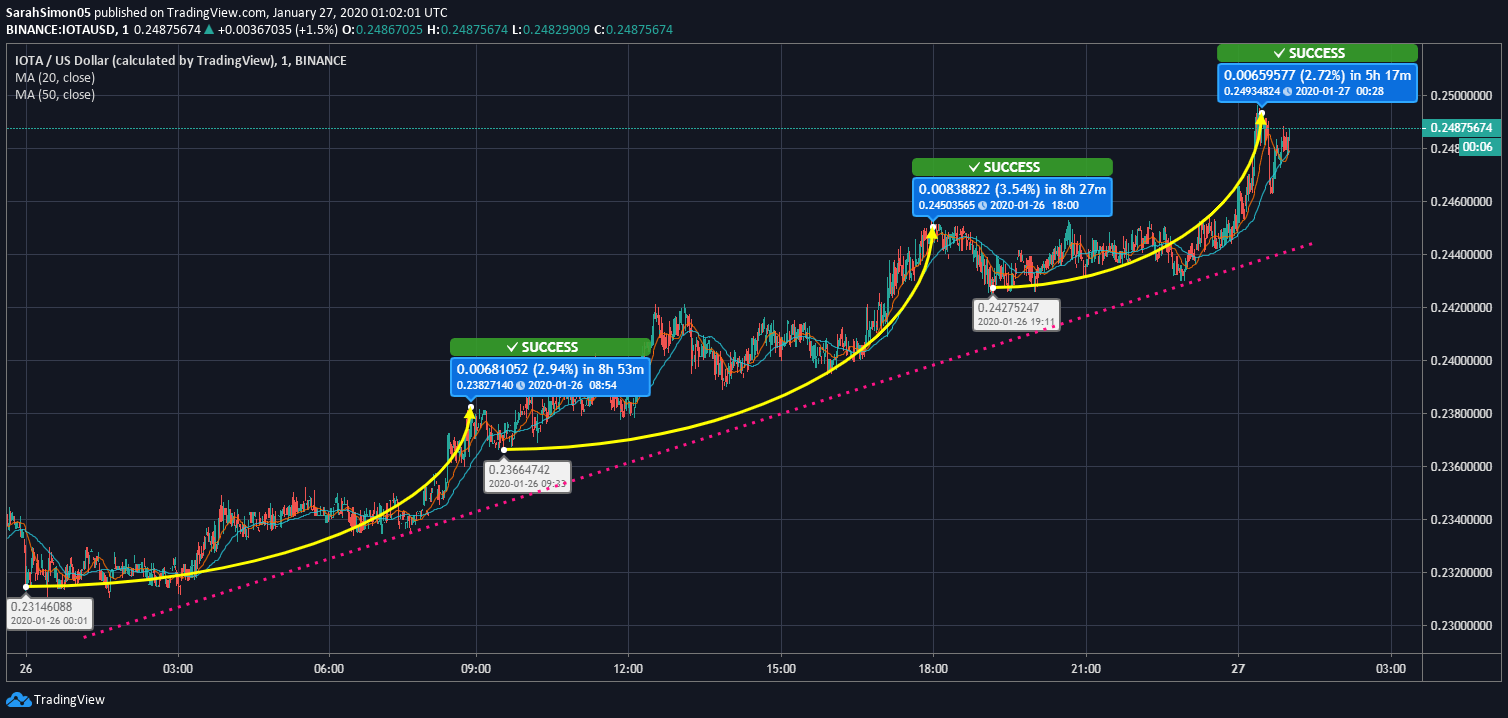 IOTA's current price at $0.2487 is trading above its short-term daily moving averages viz., 20 & 50 days with a marginal gap of 0.3%. The coin may witness a short stint of price correction anytime soon. However, in the upcoming days, it may get to the next resistance point at $0.2493. Intraday investors need to be cautious of the subsequent short stint depression in the value of IOTA.
Resistance and Support Levels
R1: $0.2493, R2: $0.2537 & R3: $0.2625
S1: $0.2361, S2: $0.2273 & S3: $0.2229