Stock News
FTSE 100 Fails to Move Positive and Drops Below 5,600 Today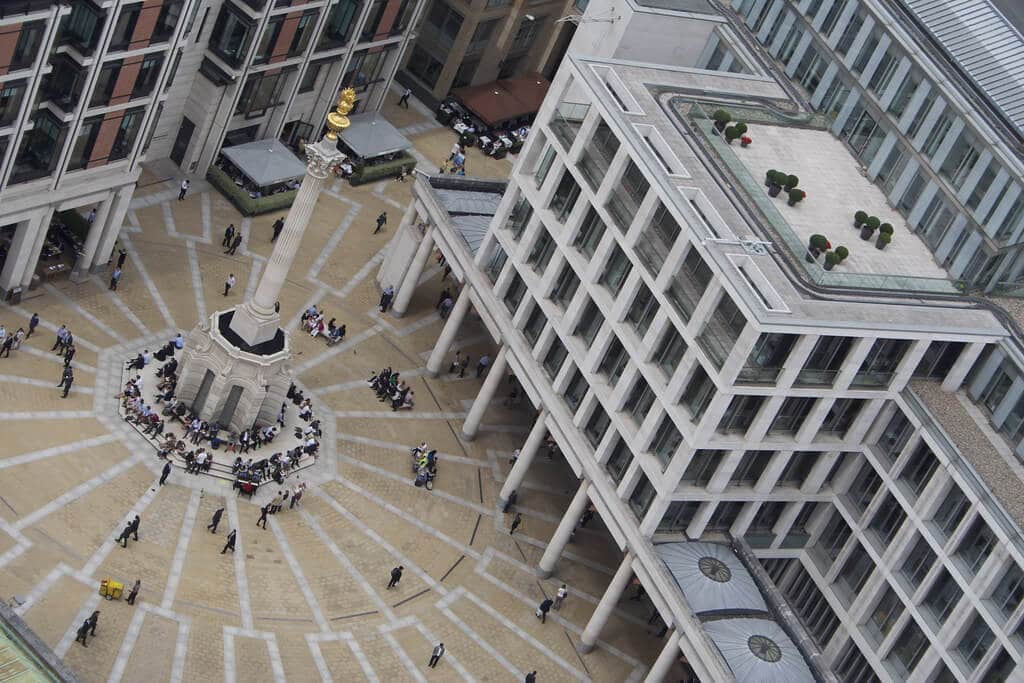 FTSE 100 plunges to test 6-month support below 5,630 at 5,628, around the time of writing. Alongside this, it was at the onset of the week when the major index was seen plunging but reconciled yesterday as HSBC posted gains. However, unable to hold, FTSE 100 declined as Europe fears a lockdown due to an increasing number of active Coronavirus cases. The European market unable to hold the gains fetched from HSBC yesterday is seen digging deeper losses on the daily chart today.
It was just yesterday when the FTSE 100 held major companies like Standard Chartered, HSBC, Rolls Royce, drawing profitable crossovers, and, therefore, trading in green. However, starting from the dripping of energy stocks on Monday followed by nosediving real estate and travel stocks, FTSE 100 index is down by over 2%.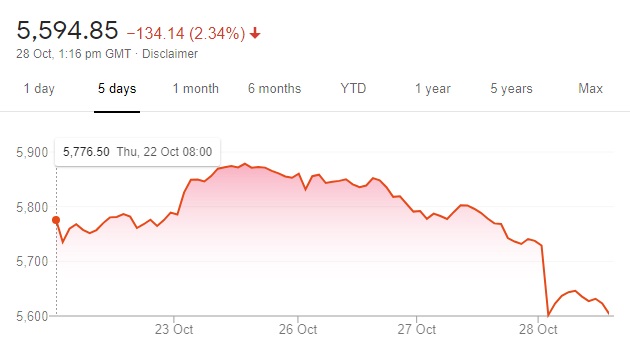 Unable to cater to the situation, the UK Prime Minister, Boris Johnson, is extremely pressurized to hit the country with a new lockdown phase to contain the COVID-19 situation. As the European market's financial crisis deepened, the London Stock Exchange will see a bearishly volatile movement as the trades coerced with the fear of the second wave just starting.
However, the second wave has still not begun, but the soaring market should be considered amidst the situation where vaccination is still at a stake and we have no cure to COVID yet.
The intraday has been beyond doubt depressing as it was just in the wee hours of the trading session when FTSE 100 dipped by 80 points at 5,649, followed by hitting the lowest at 5,580, until the time of writing. The markets are terribly fearing the second wave and, therefore, drawing a complete picture of yet another major crash but with a few active supports this time.