Chainlink News
Cypherium Collaborates with Chainlink; Optimizes Smart Contract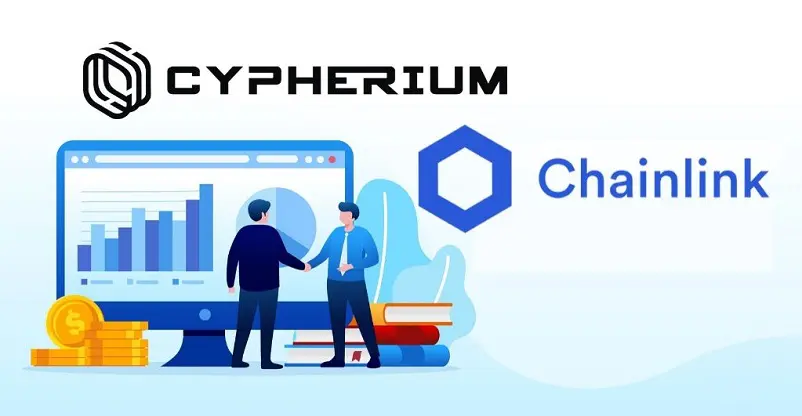 Cypherium, an enterprise-focused blockchain platform that focuses on prioritizing scalability and decentralization, declares its collaboration with Chainlink, which is the leading decentralized oracle network.
By making a partnership with IBM, Amazon Web Series, and Google Cloud, Cypherium blockchain solution makes it affordable for the clients with making rapid transactions, provides high throughput, confidentiality and provides cross-chain capabilities that are required to raise the real-world demands of business needs.

Chainlink oracle specializes in forming a secured and reliable integration of chain data and smart contracts. The Chainlink oracle is used by global enterprises such as Google, Oracle, and SWIFT. By getting access to Chainlink's Oracle capabilities, Cypherium can optimize the implementation of blockchain and application procedures for its partners across the globe and can provide them with access to completely merge smart contracts that are secured with end-to-end encryption.
The CEO of Cypherium, Sky Guo, said,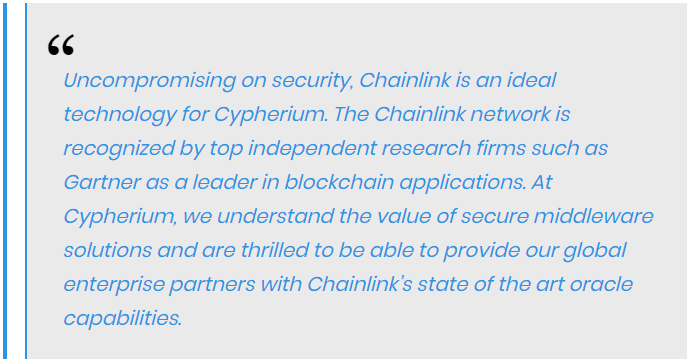 This collaboration will witness the making of use cases utilizing both Cypherium and Chainlink technologies. Both organizations will be engaging in collaborative marketing activities to help the ecosystem grow. Cypherium has access to a distributed ledger technology that can rise up even while delivering the maximum privacy and security benefits of blockchain technology.