EOS News
EOS Exhibits Immense Growth as it Gained 18% Value Overnight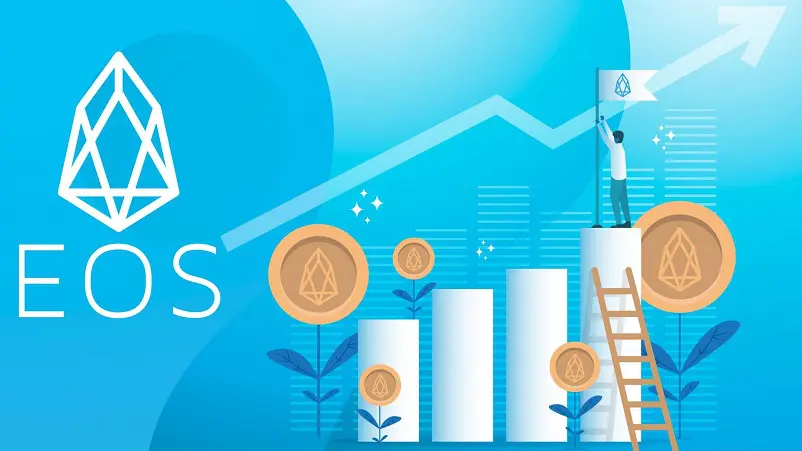 EOS is counted among the few slow-paced cryptocurrencies. However, at the moment, the currency already comes with the category of high trending coins. Recently, in the first quarter, when the rest of the market was crashing, the currency was exhibiting moderate volatility. The second quarter started with high hopes. The improvement was evident in the market. Apparently, the EOS price has also marked profit with few fall-offs.
From yesterday, there has been substantial growth observed in the price. The coin booked almost 18% upsurge over the last 24 hours, and today, the expectations are similar as per the trend noticed. The traders are eyeing EOS to cross the immediate resistance level at $2.8.
EOS Price Analysis
Yesterday, the coin started dealing at $2.3528. The price hovered around the same level till 03:56 UTC, and in the next 1 hour, the EOS price escalated to $2.44. The upside momentum remained intact till 13:00 UTC, where the coin touched $2.55 by 4.09%. Later, with a slight plunge at $2.52 at 13:34 UTC, the price traded to $2.67 by a 6.75% hike. Then, the uptrend continued, and the day ended at $2.77 by 3.40%. The day-long movement brought 17.56% upsurge.
Today, EOS coin started with a slight improvement to $2.8, but the following hours brought the price to $2.68 by 4.88% regression. Then, the coin locked its price at the same level till 05:58 UTC. Later, the EOS price improved to $2.78 by a 2.34% hike, and then at the time of writing, the currency reached $2.77. It looks like the immediate resistance level at $2.86 would soon be breached, and the next resistance at $2.99 might get violated soon. If the trend of the EOS coin reversed, then the immediate support level is created at $2.48.