IOTA News
Crypto Rating Council Gives IOTA Token High Ranking Score of 2.0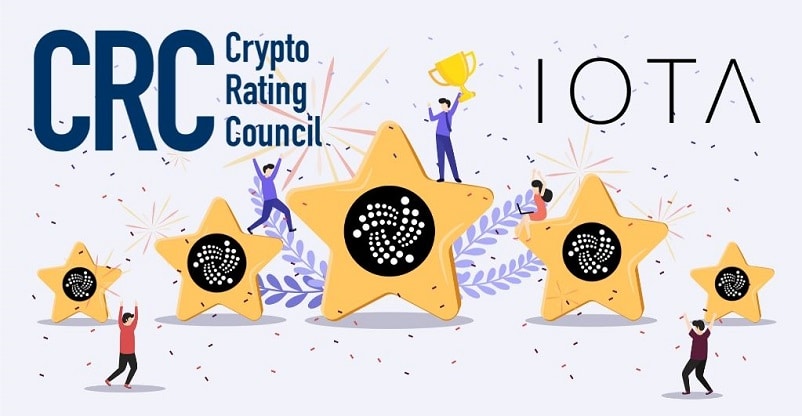 IOTA has announced the news about the achievement of a milestone target. The firm has revealed that its native cryptocurrency, the IOTA Token, has recently been bestowed upon with a rating of 2.0 by the Crypto Ratings Council. The news was circulated in the huge customer base of the IOTA network hailing from across the world through a Twitter post on the official handle. The post read:
The achievement can be seen as a game-changer for the entire IOTA community as it is likely to give a boost to its operational capacities as well as the customer base. The score acknowledges IOTA's diligent efforts and revolutionary services offered in the industry to bridge the gap between crypto and the real human world. The rating acquired by IOTA will add a sense of trust for the IOTA community in the minds of the U.S. market players and the partner organizations of the Crypto Rating Council. The firm is keen on developing stronger professional alliances and relationships with the other members associated with the CRC team participants.
The Crypto Rating Council serves as a self-governing body that constitutes a group of industry-leading crypto entities who pledge to unified guidelines for the assessment of digital assets adoption mechanisms in the United States of America. It allows the member firms as well as the policymakers to have a simplified interface with digital assets via the 'score' or 'rating.' The score is given in accordance with the case law and the guidelines prescribed by the regulatory watchdog, Securities, and Exchange Commission to assess whether a virtual asset may be designated to the status of a security now or in the future.
Read the article on the CRC website,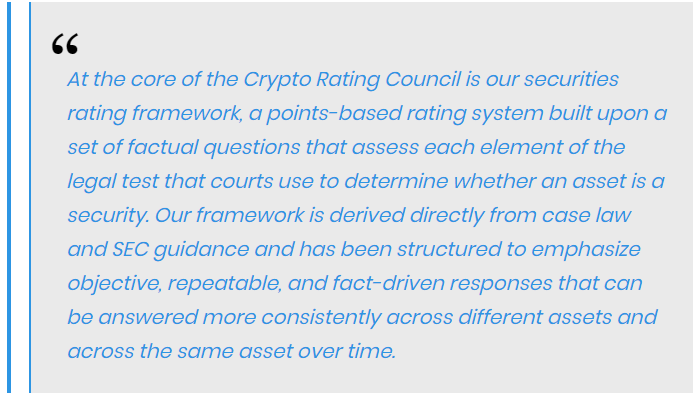 The scores attained by the digital tokens fall between the category of 1 to 5. While the score of 1 indicates the most preferred asset, a score of 5 highlights the least preferred one. These scores show the proactive approach of the participating members towards governance and compliance with a view to counter the uncertainties hovering over the crypto community in a lack of a well-defined regulatory framework.
A rank of 1 implies that the Council members are of the view that the asset has few or no characteristics in accordance with the pre-requisites for an investment contract and so it is a security under the U.S federal securities law. The score of 5 shows that the analysis advocates that the asset has several characteristics consistent with treatment as security.