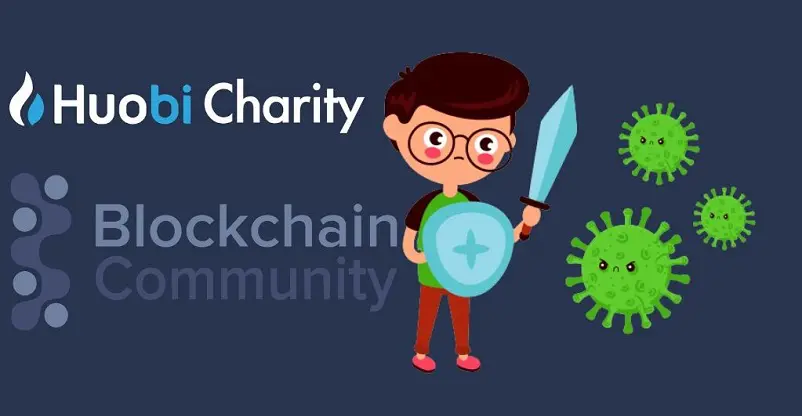 Huobi Charity, the notable charitable arm of the China-based leading digital asset service providing firm the Huobi Group, has announced to spearhead a chain of strategic and crucial initiatives focused on adding a helping hand to the relief operations carried out against the COVID-19 outbreak on a global scale. The entity has teamed up with renowned crypto exchange Binance along with other reputed cryptocurrency exchange networks to join the rally against the global corona pandemic outbreak.
The news was made official through a Twitter post by the Huobi team on their social media handle and it read:
Huobi Charity donation for China is now complete. And we're continuing the fight against🦠 #COVID19 as the world is still struggling. Stay with us, #stayhome and stay safe. https://t.co/4Ic58WIFoO

— Huobi Charity (@HuobiCharity) April 2, 2020
As part of its official decision, Huobi shall be providing monetary contributions, donations of medical supplies to the badly affected regions, and employment of blockchain technology to help the healthcare organizations, hospitals, and front-line workers working diligently and tirelessly around the world. Huobi Charity is working in partnership with the Indonesia-China Association of Economic, Social and Cultural Cooperation (ICAESCC) to offer assistance to Indonesia as the country is deprived of medical resources amid the sudden requirements created due to the corona crisis arise. ICAESCC is a local organization that strengthens the bilateral relations between the two countries.
The team of Huobi Charity, as an immediate relief operation, shall be donating nearly $50,000 in Huobi Token (HT) to the ICAESCC for aiding the purchase and distribution of medical supplies to local hospitals. Apart from this, Huobi Indonesia, a local exchange partner of Huobi Charity, will further aid the support initiative for ICAESCC. The exchange has created an online portal to encourage donations, both in fiat and cryptocurrencies, from businesses and individuals from across the world. The platform was designed to pool in funds from regional and international sources to purchase medical supplies and protective gear for the Indonesian hospitals. A team of volunteers of the exchange will help in local donation events, administrative tasks, online community management, as well as in supporting of supply of medical aids.
Ciara Sun, VP of Global Business at Huobi Group, stated that,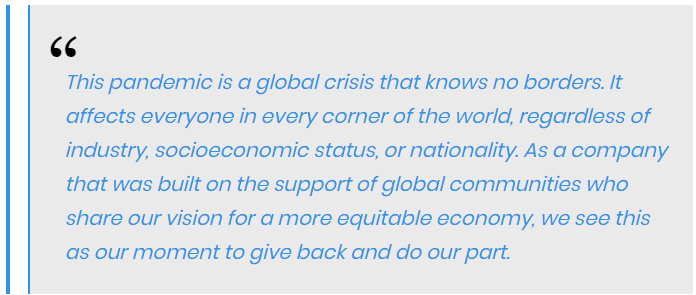 Sun added,

Huobi Charity has initiated similar relief campaigns in other regions as well, including New York, the USA, which now has over 83,000 confirmed infection cases. Earlier, Huobi committed $1.4 million to provide medical aid and supplies for Wuhan hospitals, doctors, nurses, and healthcare centers. It donated 1,000 oximeters, 2,000 infrared thermometers, 53,830 protective suits, 130,340 medical masks, 1.2 million pairs of medical gloves, 6,000 pairs of shoe covers, 15 tons of disinfection liquid, and 8 tons of medical alcohol to more than 135 hospitals and community healthcare centers.